What a lunch. Jeff Skoll, first president of eBay and founder of The Skoll Foundation, and I sat down this week with the six newest Skoll Awardees for Social Entrepreneurship, here in Oxford, England. We're in town hosting the Skoll World Forum -- some call it the Davos of doing good -- our yearly gathering of social entrepreneurs, funders and partners from around the world. Greeting the group, and eying his plate, Jeff said: "You social entrepreneurs are used to overcoming obstacles -- how about this lasagna?" We all dug in.
Pasta is not the highpoint of the Forum. Every year for the past nine we have taken this moment to give the Skoll Award to a total 91 extraordinary individuals in 74 organizations, including Root Capital, CAMFED, and Kiva. We are not just handing over a trophy. We are celebrating the impossible. The men and women who run these organizations have proved social entrepreneurship is truly viable: the facts, scale and impact of their ventures tell the story. Our job now is prove social entrepreneurship undeniable, irrepressible, irrefutable. This is not a rogue branch of entrepreneurship, it's the new tree.
The Forum is where we fertilize it, gathering 900 former and current Awardees, and others, for three days of conversation and collaboration -- and, truthfully, plotting. We plot how to better change the world: how to make absolutely maximum impact with the tools we've got. This year's awards -- the actual ceremony is tomorrow night -- give a peek into how we'll do it.
Gawad Kalinga (headed by Jose Luis Oquinena and Antonio Meloto) transforms slums into peaceful, productive communities in the Philippines, Cambodia, Indonesia and Papua New Guinea -- 2000 of them so far. Landesa (and its head, Tim Hanstad) helps families in India, China and sub-Saharan Africa to China gain legal rights to their land, and a future for themselves -- more than 105 million families over four decades. Nidan (helmed by Arbind Singh) is organizing India's informal sector -- 93 percent of its workforce, accounting for 64 percent of national GDP -- into self-owned collectives. Nidan means "solutions" in Hindi. And Proximity Design (founded by Jim and Debbie Aung Din Taylor) designs, builds, and markets the affordable products and services that rural families need to transform their lives in Myanmar -- 100,000 products, and even more services, to date.
Why do these people, these numbers, matter? It became very clear by the time we got to "pudding". During the meal, each of these entrepreneurs shared a bit about what she or he does, and how the Skoll award matters to them. While each story was unique, there were common themes -- policy and behavior change, especially: Gawad Kalinga's sense of a tipping point in Filipino consciousness of its identity; Landesa's assessment of how land rights are hitting the global agenda, and getting noticed; Nidan's efforts to get protections for street vendors into Indian law; Proximity Designs' knowledge of what Burma's emergence from decades of isolation means for its people.
These organizations, the people who run them, and most of all, those they serve quite literally are the change they -- and we -- want to see.
Tomorrow, at our Skoll awards ceremony, I'm actually going to make mention of a very different award -- the Nobel prize for chemistry. Most recently it went to a man called Daniel Schectman for his discovery -- despite a multitude of naysayers who said they couldn't exist -- of quasicrystals, which have amazing properties unseen anywhere else in nature. "His battle," the committee said, "eventually forced scientists to reconsider their conception of the very nature of matter." The battle of social entrepreneurs is very much the same.
They are forcing society to reconsider its conception of the very nature of human progress, of how we carry out business, construct and hold our governments accountable, tap and replenish natural resources -- how we survive and thrive, together. And they're doing it right now. Time, they know, is short. At lunch, both Tony Meloto and Arbind Singh noted just how young Jeff is. The Skoll Awardees are young too - if not always physically, mentally. They bring hope not just to a meal, but to millions all over the world.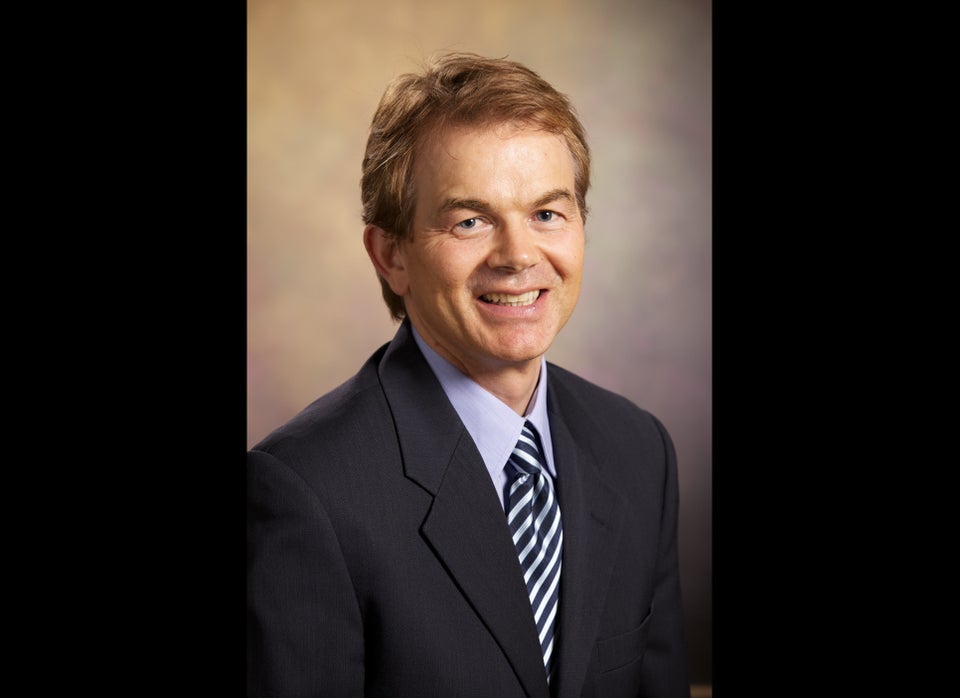 Popular in the Community