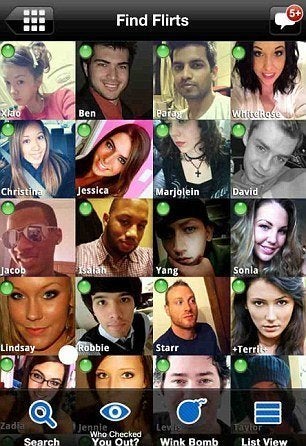 In a story that illustrates the real-life risks of meeting strangers through social networking, the popular flirting app Skout has shut down its app for teenagers after reports of three men that raped children by posing as teenagers.
The three-year-old service, which connects people with strangers nearby and has 10 million users, started a protected app last year for the 13-17 year-old market but it was abused by men posing as teenagers, reports the New York Times. A 15-year-old Ohio girl says she was raped by a 37-year-old man, a 12-year-old in Escondido, Calif. was allegedly raped by a 24-year-old man and a 13-year-old boy was allegedly sexually assaulted by a 21-year-old man from Waukesha, Wis.
"I'm disgusted by what's happened here," Christian Wiklund, Skout's founder, told the Times. "One case is too many. When you have three, it looks like a pattern. This is my worst fear."
One of the steps being taken by Skout to prevent such abuses of their technology is a "creepinator," reports the Daily Mail. That feature monitors photos for nudity and chats for inappropriate sexual messages and profanity.
After the suspension, the company's site was inundated with comments, mainly from teenagers complaining about the loss of their connections, reports CNN Money.
"I understand this, but skout is the only contactbi [sic] have with my boyfriend right now," one user wrote. "This is a HUGE inconvinience [sic] to me! How am I supposed to talk to him ... This is not right!"
Another user was skeptical that the suspension would stop the abuses: "This is just going to make underage users say that they are 18."
Such misuse extends beyond social networking apps -- Hobbo Hotel, a site that lets kids design virtual hotels, has been used by pedophiles to engage children in sexual chat and to lure them into sexual activity. The Mail reports that Matthew Leonard, 21, from Billericay, Essex, who was sentenced to seven years in jail for child sex offenses, used the game to contact most of his 80 victims.
Related
Popular in the Community