Archaeologists in China made a grisly discovery earlier this week, unearthing about 80 human skulls from a burial ground that dates back 4,000 years. Mostly female, the skulls are believed to be evidence of human sacrifice.
The skulls were found in Shaanxi Province in northwestern China, among the ruins of Shimao, the largest prehistoric Chinese city ever unearthed. Archaeologists said the women might have been sacrificed as part of religious "foundation ceremonies" held before the city walls were built.
Forty-eight of the skulls were found in pits along the east gate of the ruins. The rest of the skulls were found along the city's eastern wall, according to China's Xinhua news agency. The women's bodies were not found.
Sun said the skulls might provide clues about the region's ethnic conflicts and patterns of mass violence in early China. According to Xinhua, ancient people in this region often sacrificed their captives. In addition, servants and concubines were also often buried with their kings or emperors to accompany their masters into the afterlife, according to Agence France-Presse.
First discovered in 1976, the Shimao ruins date back to the late Longshan Period (about 24th century B.C.E. to 20th century B.C.E.). The ruined city is believed to have been abandoned during the Xia Dynasty (21st century B.C.E. to 16th century B.C.E.), the first Chinese dynasty to be chronicled.
As recorded in China's earliest writings, the history of human sacrifices dates back to the Shang dynasty (4,000 years ago), around the time that Shimao was an active city, experts told National Geographic in 2008. Just one year earlier, the excavation of a 2,500-year-old tomb in eastern China had led to the discovery of nearly four dozen human sacrifice victims.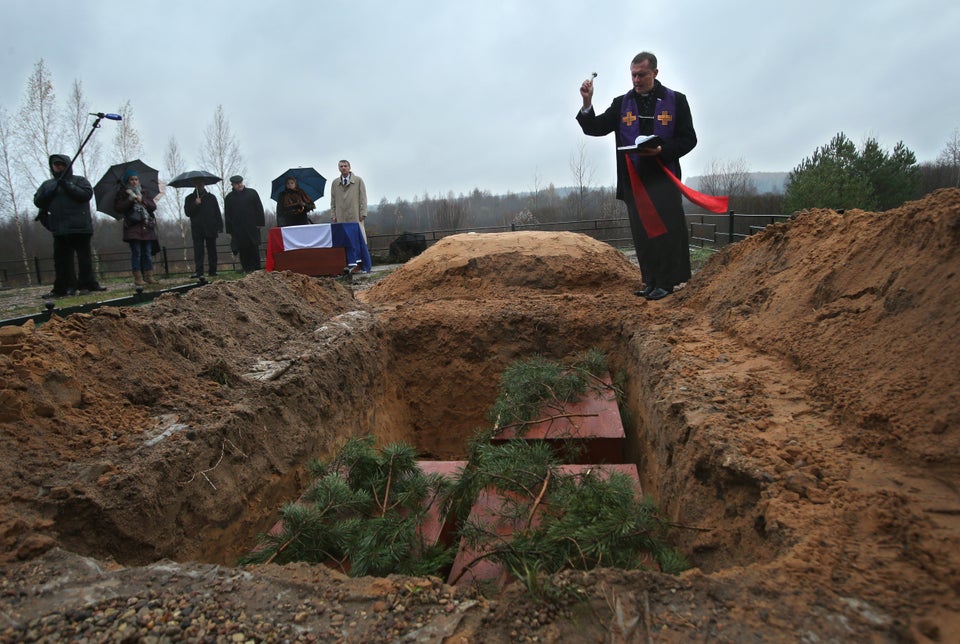 Unearthed
Popular in the Community