Oh death, the world simply brims with it. Naturally so do the streets.
We've been able to cheat it, cavort and dance with it, even bargain with it but, so far, we have been unable to win the fight. Everyone succumbs. "Remember you shall die", or Memento mori, is the Medieval Latin theory that we come face-to-face with, or skull-to-skull.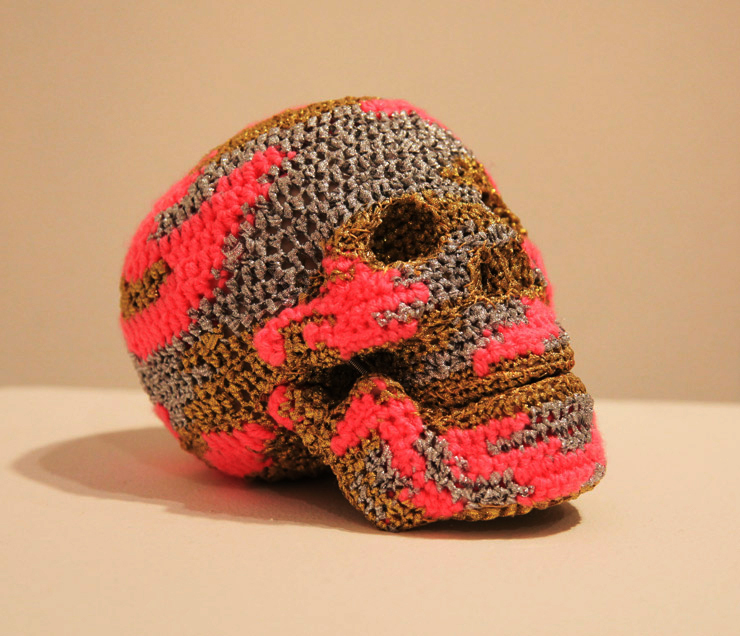 Olek (photo © Jaime Rojo)
Artists have been doing the Danse Macabre for centuries and one cerebral motif appears throughout every medium: the skull. From traditional African masks with skull faces to Shakespeare's exhumed Yorick in Hamlet to 16th and 17th century European paintings featuring the skull as a motif in portraiture. The Mexicans make sugar candy with skulls, Warhol did multiples with them, Bowie sang to one, tattoo culture covers skins with them, Damien Hirst encrusts them with diamonds, "Game of Thrones" has the Lord of Bones, they're featured at the Museum of Morbid Anatomy, and Korean rapper Jay Park is styled as one on his video.
Even current street artists have a fascination with skulls, with Swoon in a show called "Memento Mori" and the Italian street artist Borondo named his new book after it. Today we wander out into the street with your hand in ours to look at death, as interpreted by artists of the street right now.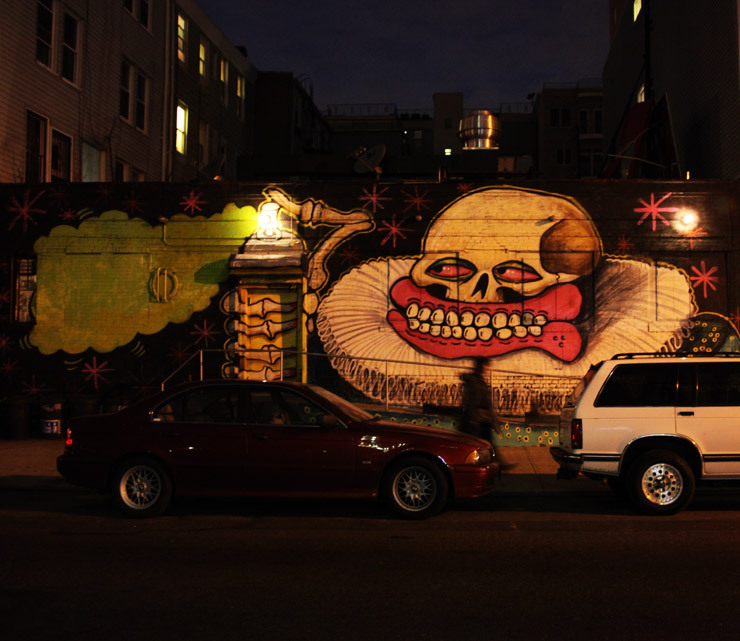 Sweet Toof (photo © Jaime Rojo)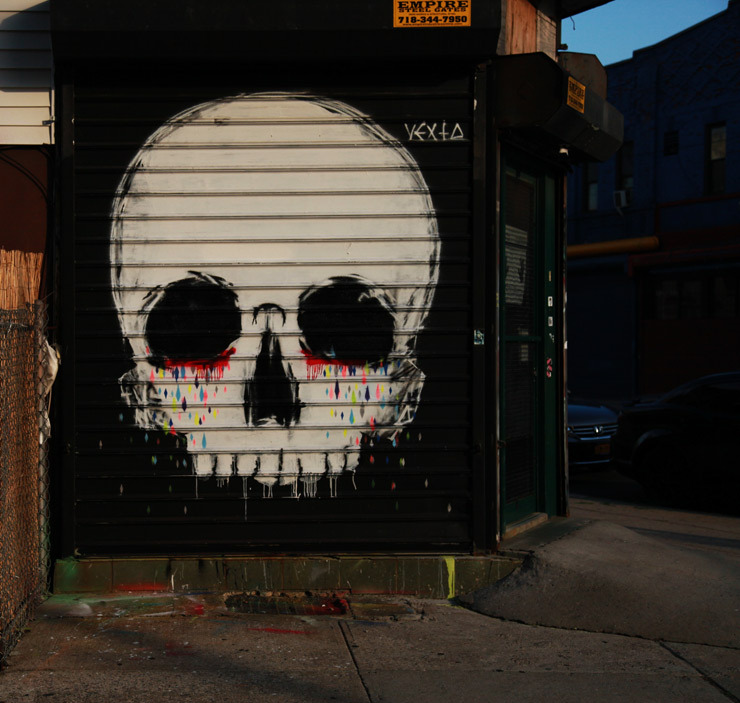 Vexta (photo © Jaime Rojo)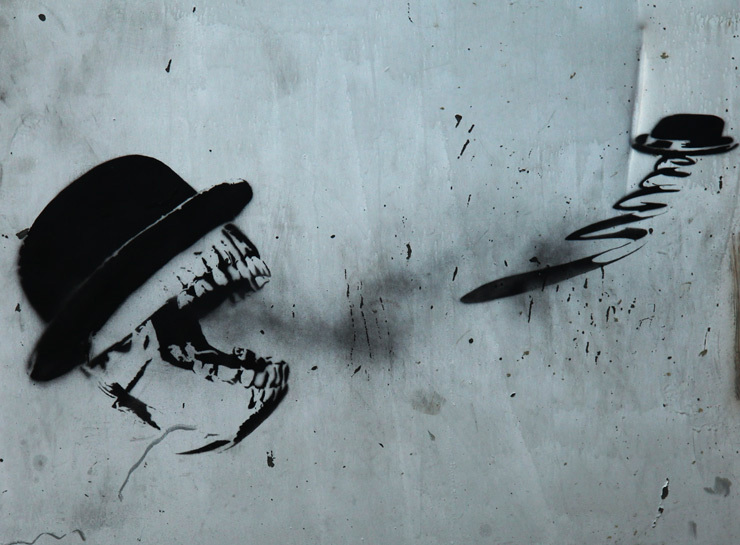 Nick Walker (photo © Jaime Rojo)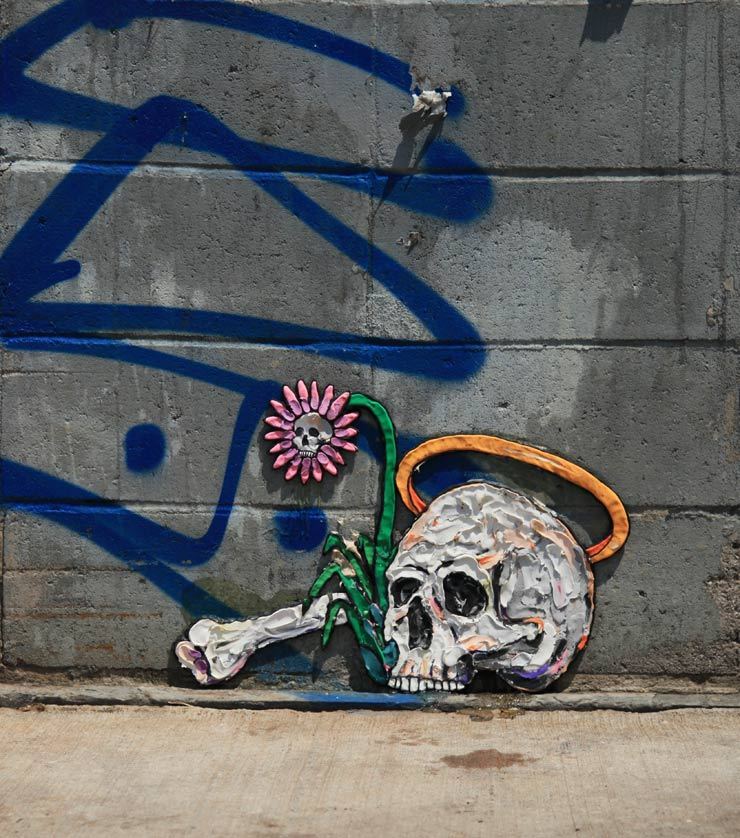 Mr. Toll (photo © Jaime Rojo)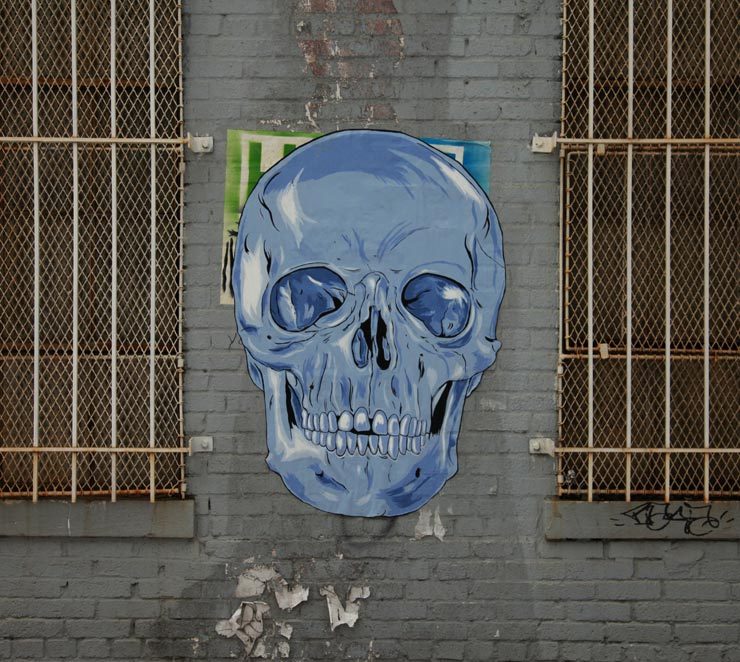 Zach Meyer (photo © Jaime Rojo)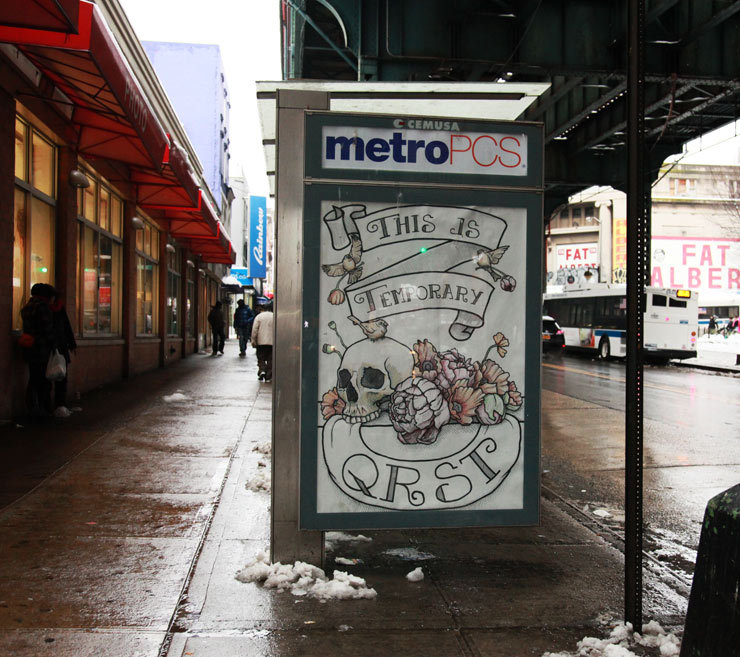 QRST (photo © Jaime Rojo)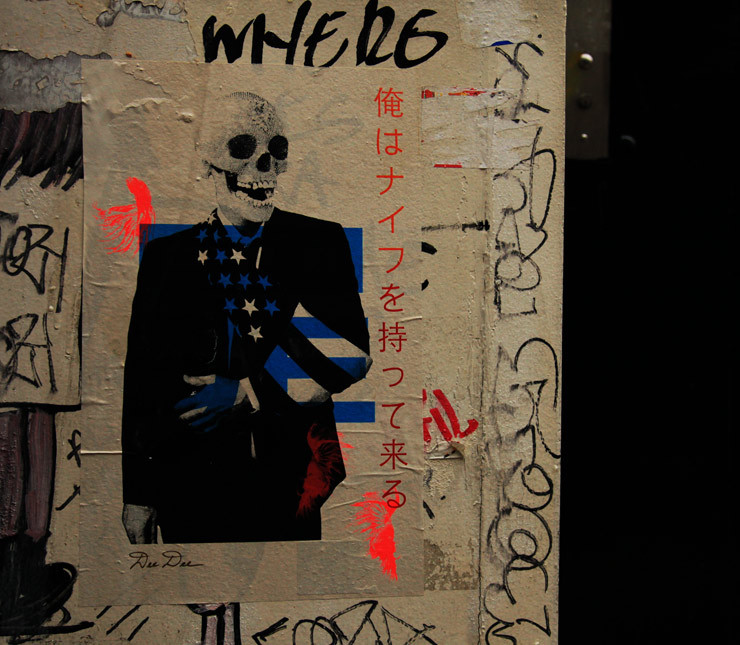 Dee Dee (photo © Jaime Rojo)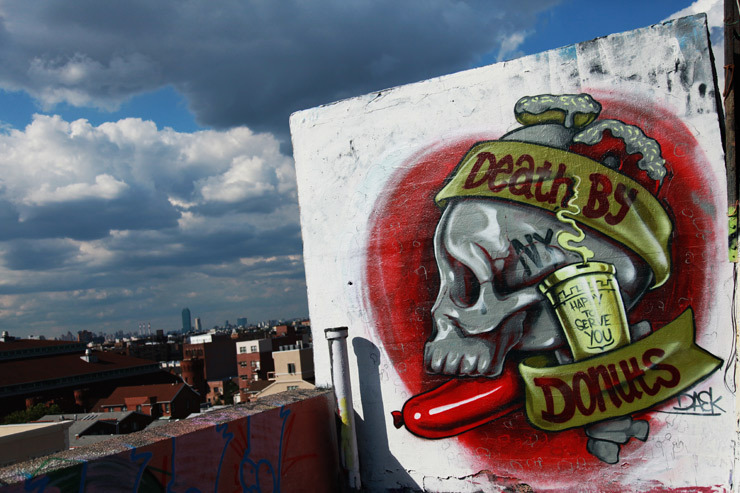 Daek (photo © Jaime Rojo)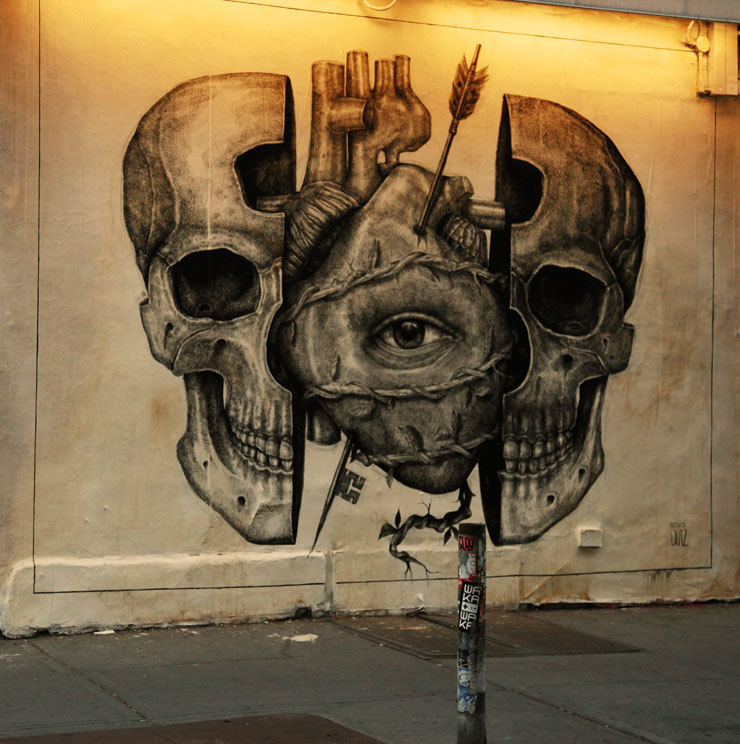 Alexis Diaz (photo © Jaime Rojo)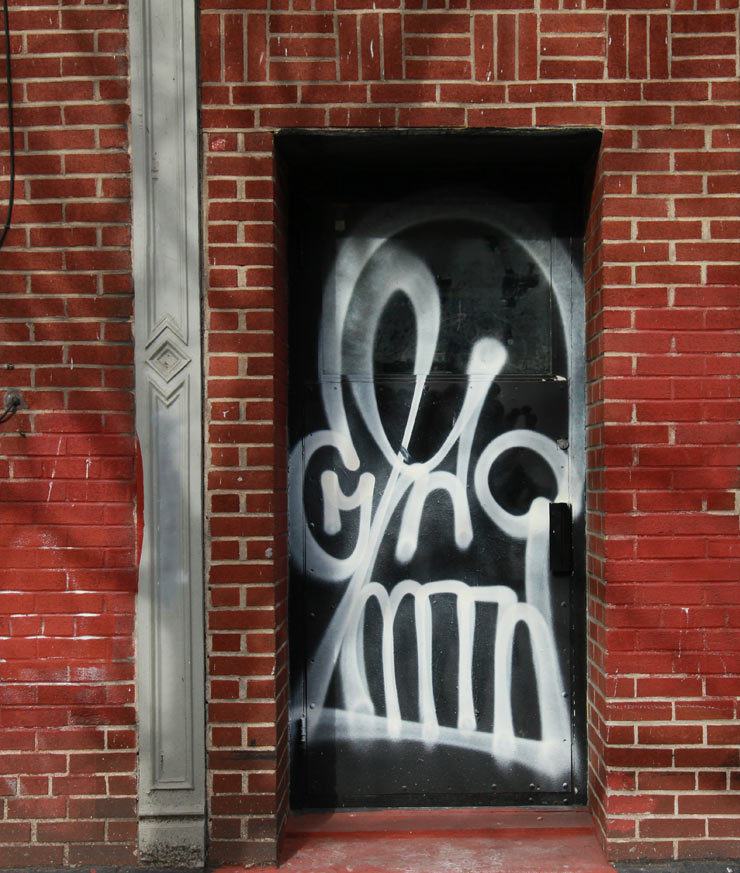 Katsu (photo © Jaime Rojo)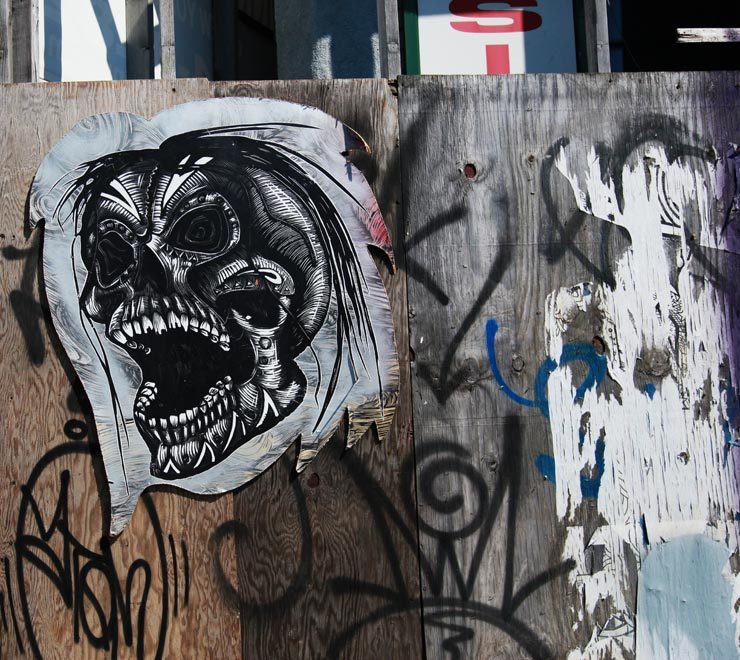 Dennis McNett (photo © Jaime Rojo)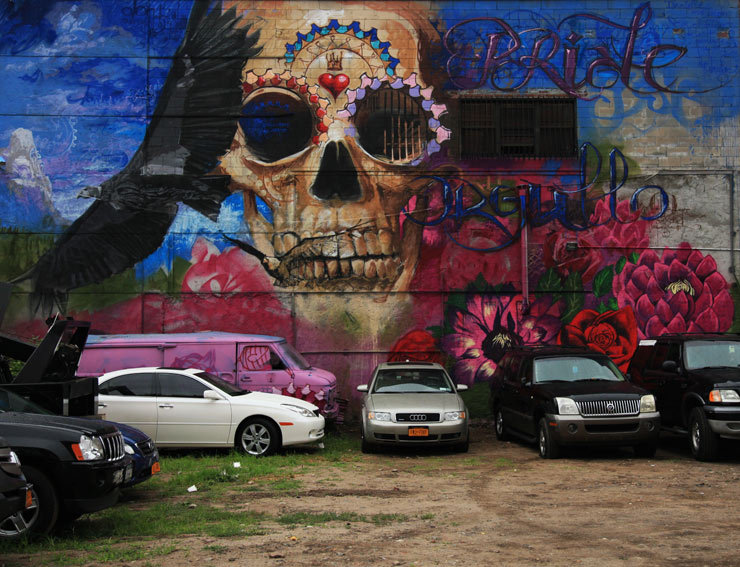 El Niño de las Pinturas (photo © Jaime Rojo)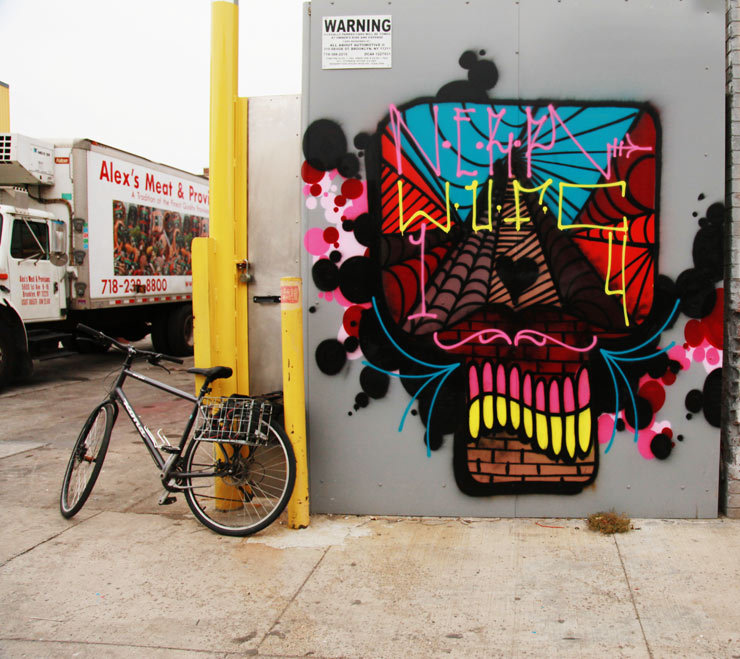 Eurotrash (photo © Jaime Rojo)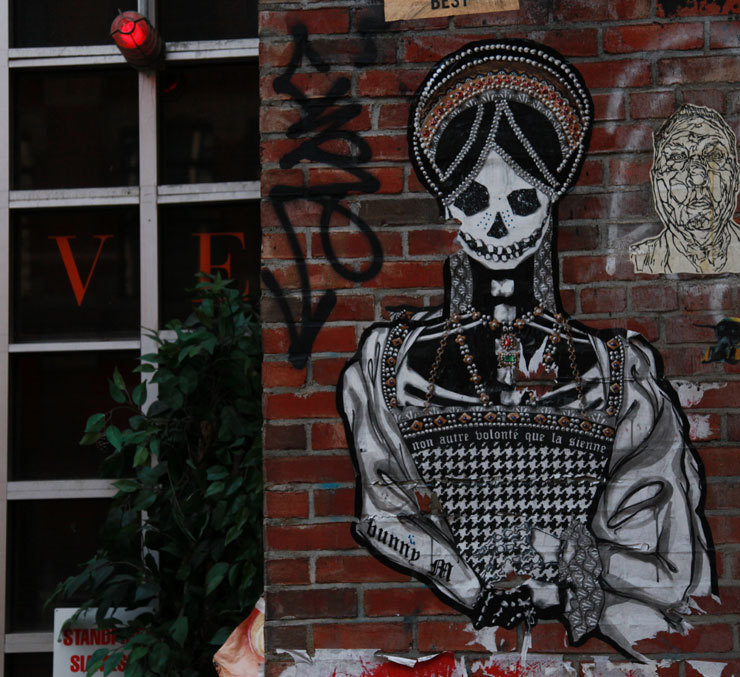 bunny M (photo © Jaime Rojo)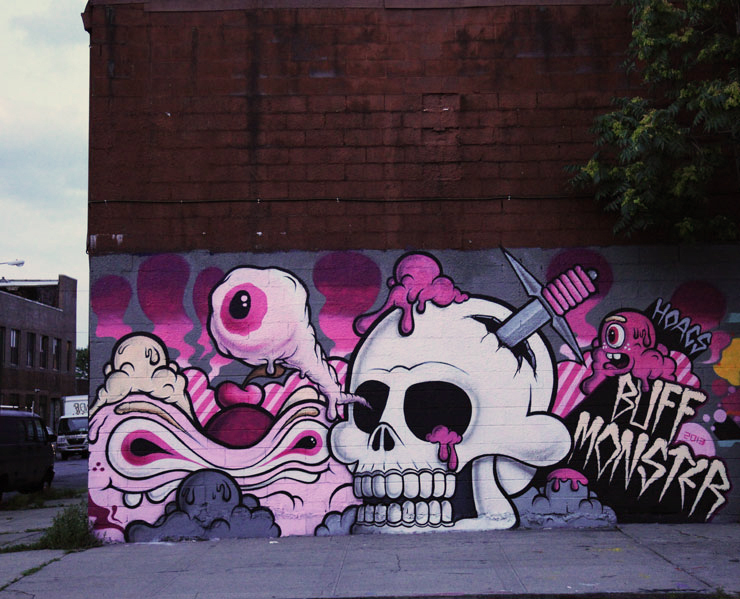 Buff Monster (photo © Jaime Rojo)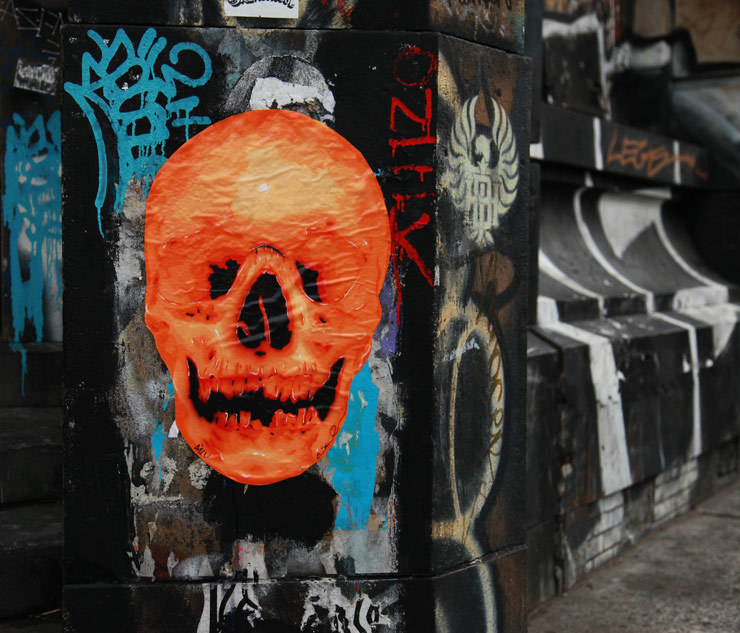 Balu (photo © Jaime Rojo)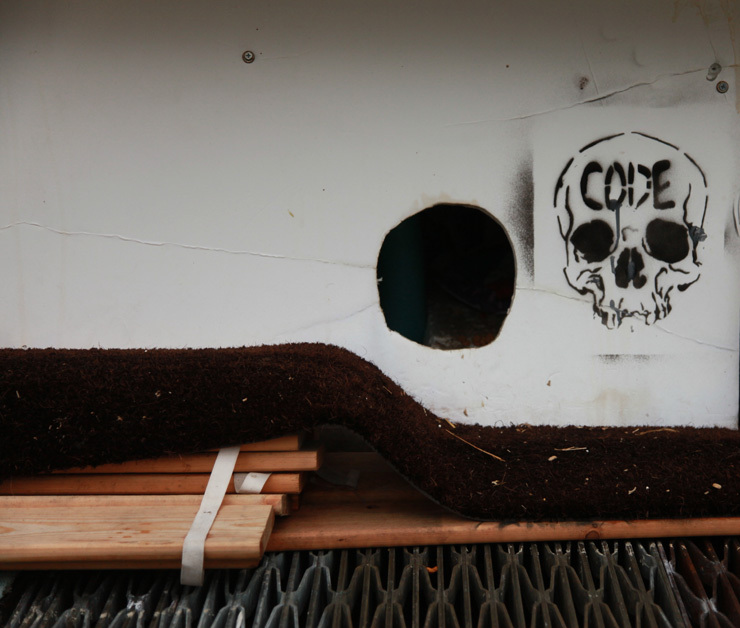 Code (photo © Jaime Rojo)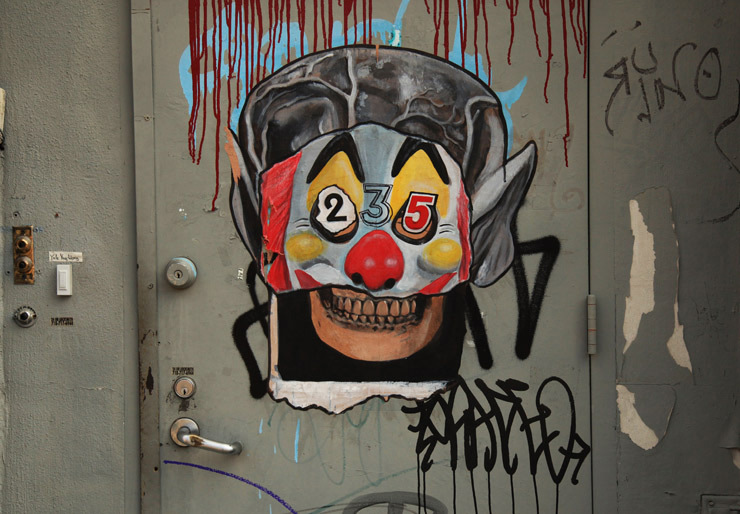 El Sol 25 (photo © Jaime Rojo)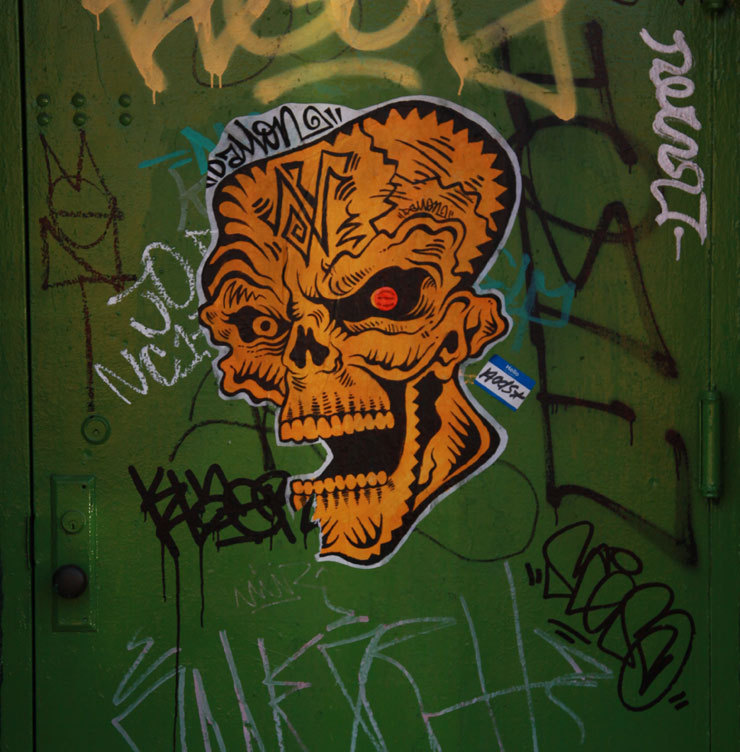 Damon (photo © Jaime Rojo)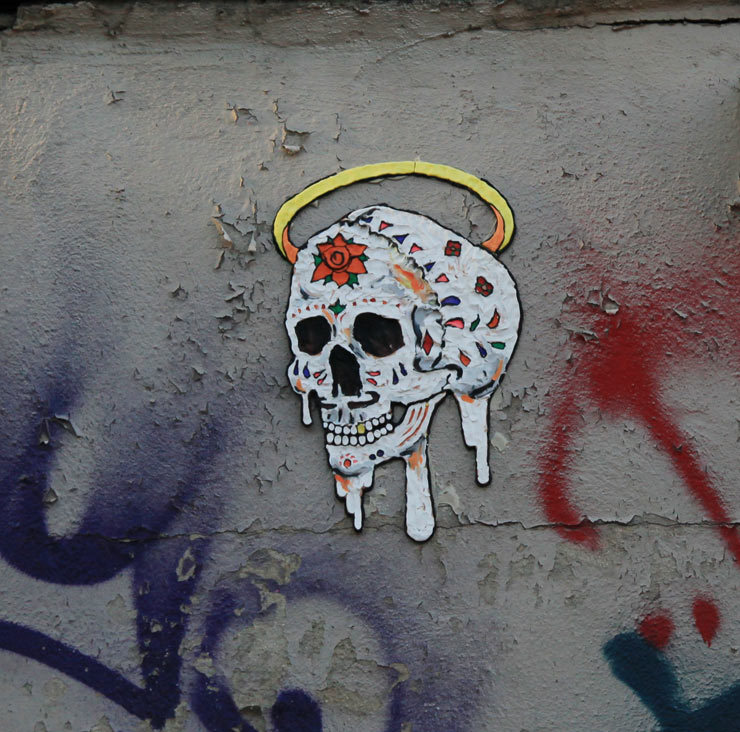 Mr. Toll (photo © Jaime Rojo)
<<>>><><<>BSA<<>>><<<>><>>><><<>BSA<<>>><<<>><>

Please note: All content including images and text are © BrooklynStreetArt.com, unless otherwise noted. We like sharing BSA content for non-commercial purposes as long as you credit the photographer(s) and BSA, include a link to the original article URL and do not remove the photographer's name from the .jpg file. Otherwise, please refrain from re-posting. Thanks!

<<>>><><<>BSA<<>>><<<>><>>><><<>BSA<<>>><<<>><>

This article is also posted on Brooklyn Street Art.

Read all posts by Steven P. Harrington and Jaime Rojo on The Huffington Post HERE.

See new photos and read scintillating interviews every day on BrooklynStreetArt.com

Follow us on Instagram @bkstreetart

See our TUMBLR page

Follow us on TWITTER @bkstreetart