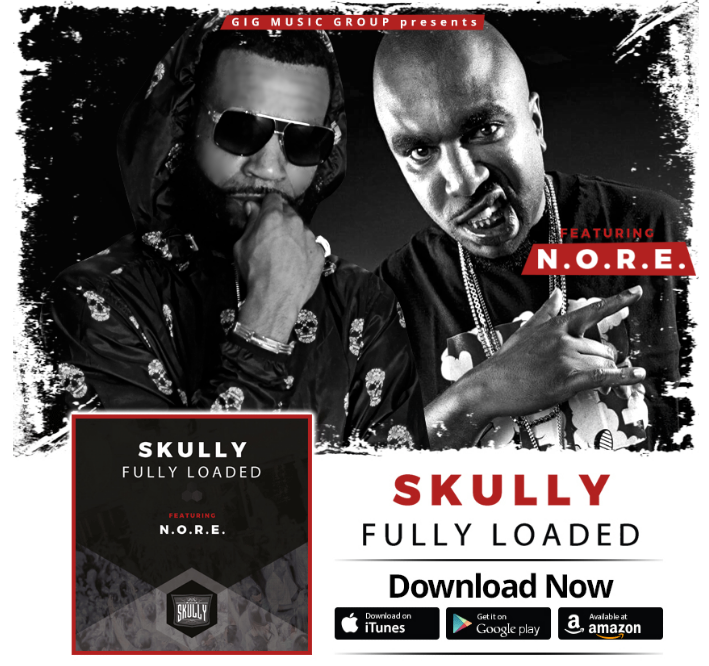 TAMPA, FLORIDA – Skully is excited to share his list of favorite rappers. Rappers that have inspired him in many ways. Skully released his first Single "Fully Loaded" featuring Platinum Rapper N.O.R.E. on July 5, 2016 and he credits much of his inspiration to the nations most talented rappers. He credits the Rapper pioneers of old (Old Schol' that is) and some of the newest, fresh rappers that dot the US map.
Skully is one of the most promising new artists to enter the Contemporary Hip Hop – Rap genre in the past 5 years. Being a Philadelphia native, Skully was influenced by many of Hip Hops top names. His influences arrived from many artists over the past two decades. Hip Hop greats such as LL Cool Jay, Philadelphia's Beanie Seagal, and working directly with Grammy Producers Justice League.
"There are certain rappers have a timeless effect on me. This is because they taught me the "blueprints" to wordplay. Though, I have more than 5 influential rappers that I greatly respect, I have chosen a Top 5 after careful evaluation. They are #1 Pac, #2 Nas, #3 Biggie, #4 Jay Z and #5 Eminem. If I was asked to choose my Top 10, I would have definitely included Wu Tang, Jada Kiss and Beanie Segal."
Definitely Nas. Talented, confident and contemporary.
"Best west coast to me is Pac, who really was not originally from the west. But West Coast lyrics would be Ras Kas, the Alcohalics and early Exhibit."
WHAT RAPPER BEST MATCHES MY MUSIC
My genre is universal and has been created over a decade. Therefore, it is a true contemporary mix of effective methods. I'm a student of them game and I change as the game changes (as well as my taste). If there is such a genre as "reality rap", I would be KING. Why? Because I pull from real experiences to influence my contemporary, fully-loaded rhymes. Writing music is a form of healing for my soul and the process for handling real situations.
Asking the question about the top new rapper is like asking a dog what kind of meat he likes. I like rap and see the industry providing a constant flow of talent for years to come. As far as new rappers, I like to stay on the edge of "What's Poppin'". Currently, what makes me "pop" the most is Sauce Walka and the Sauce Twins. I would also like to recognize "Lil Bibby" and of course Florida's very own "Kodak Black". "Yes, the industry has a lot of promise and talent"
When I survey my competition, I imagine the field in the same way as an athlete. I consider all rappers to be participants in the game and they are competing to make records that make the most "noise" to fans. I only compete for the top prize and I drive myself to reach new heights each day. In fact, I'm competing with myself to just get better every song, album and take. I owe that to my fans.
Related
Popular in the Community