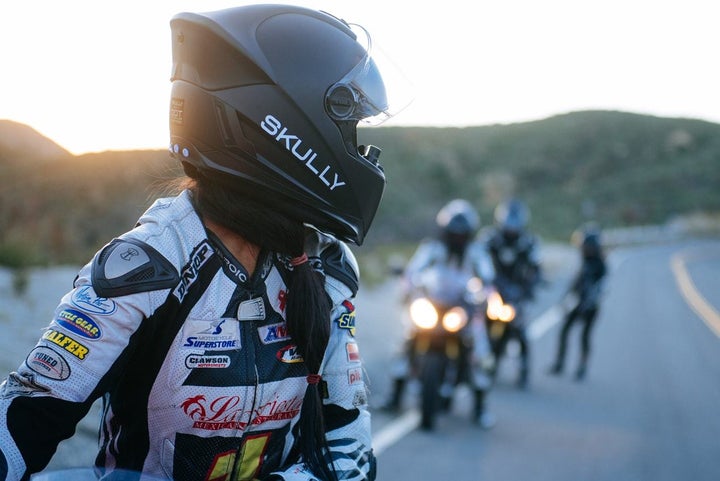 In 2014, a small startup company in Silicon Valley took the crowdfunding and automotive industry by surprise when it raised its $250,000 target within six minutes, $1 million after just 12 hours, and over $2 million in the next 60 days on Indiegogo. A total of $2,446,824 was raised by 1,940 backers – 979% morethan the original target – for the world's first and number one smart helmet: the SKULLY AR-1. To this day, the fund is still a world record, and SKULLY Inc., the company behind it, has continued to grow at record speed.
Marcus Weller, founder of SKULLY Inc., never expected his vision to garner this overwhelming amount of support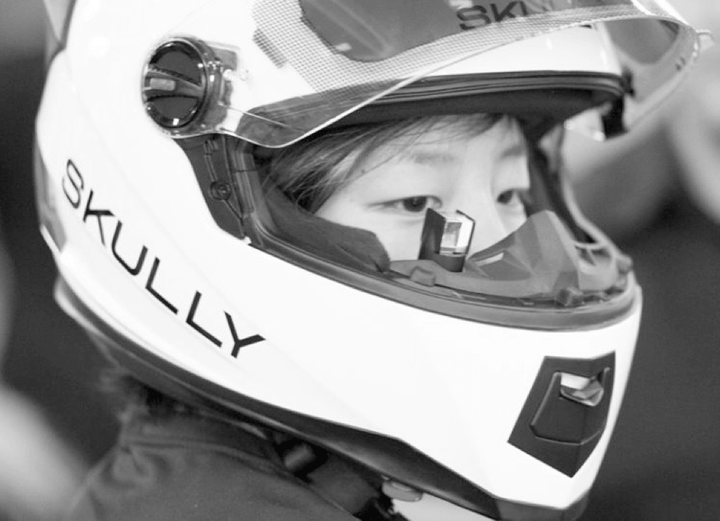 Back in 2010 when Marcus was touring Europe, he rented a Honda 250cc motorcycle in Barcelona to navigate quickly through the city. Finding himself in an unfamiliar area, he took his eyes off the road for a second to read a street sign to his right. By the time he returned his gaze to the road, he crashed into the car which had stopped abruptly in front of him.
Thankfully, Marcus was fine and did not sustain any major injuries. But what if I had? He kept wondering to himself. It wasn't until about two years later that he found a solution.
One night, Marcus had a vivid dream of his accident. He was riding the Honda 250cc once again, but this time, he was wearing a helmet with a full back-view camera, floating on a translucent digital screen before him. With the camera feed positioned slightly to the side of his eyesight, he could direct his gaze to all cars on the road behind him in real time. A GPS map was also imposed the screen, coupled with crystal clear audio directions announcing the fastest route to his destination. He was driving through the streets at ease and was fully aware of his surroundings. The helmet and all its functions worked like an ecosystem, allowing him to experience motorcycle riding like never before.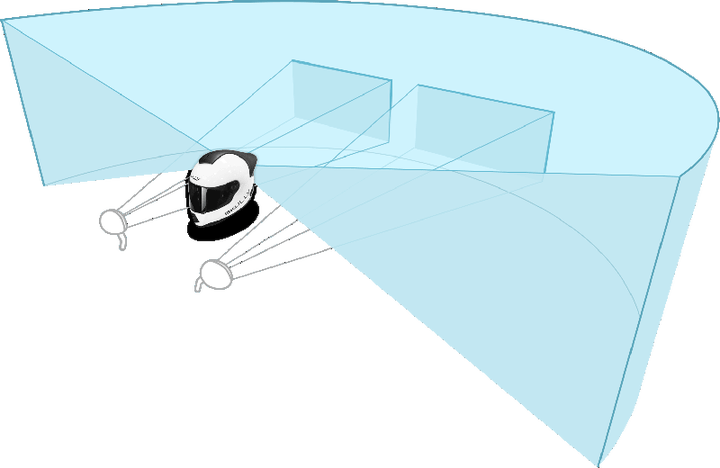 Marcus woke up and immediately browsed the internet for the helmet he saw in his dream. He scoured motorcycle forum sites, Amazon, Alibaba – there was none. He related his dream to his father, an entrepreneur, who then urged Marcus to file a patent and start creating a prototype. Marcus's experience as an Industrial Psychologist, as well as his background in Human Factor Engineering and Intelligent Transportation Systems, gave him seemingly the perfect tools to actually make his dream a reality. Marcus went to work in his kitchen, creating his first prototype. On February 2013, he emerged with the very first Augmented Reality motorcycle helmet in the world.
No, this wasn't virtual reality where you play pretend. This was augmented reality where your real-life capabilities are enhanced. With the AR-1 Helmet by SKULLY Inc., it was possible to see beyond the human line of vision and evaluate your entire surroundings simultaneously and in real time.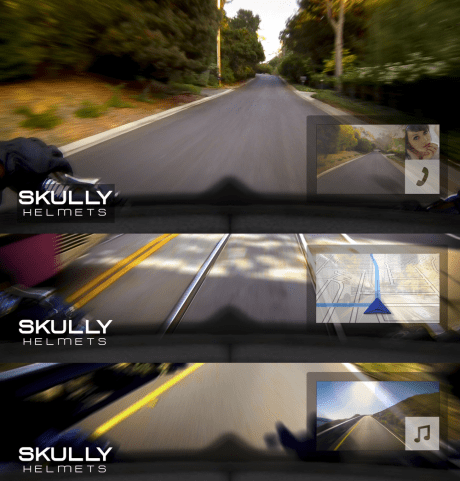 The AR-1 Smart Helmet featured groundbreaking technologies. A 180-degree Blind Spot Camera provides superhuman situational awareness, while a real-time Heads-up Display features a floating screen as seen in Marcus's dream. The AR-1 also features a built-in GPS and Voice Recognition system to get routes easily. And you can do all this while checking your e-mail, answering call #4 from Mom, and playing your favorite summer track.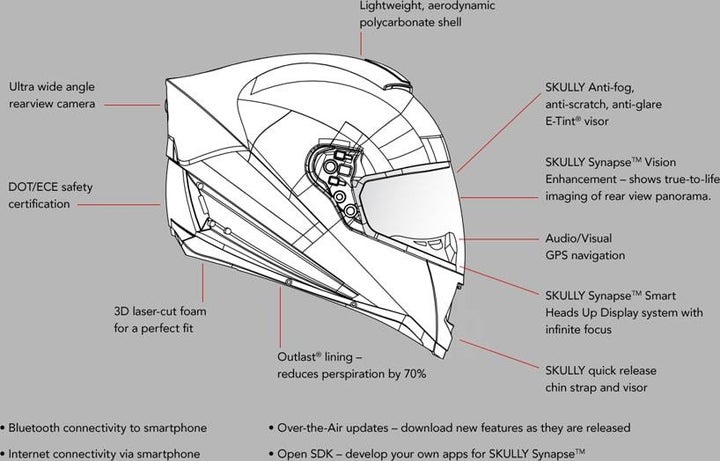 "This helmet, in short, is superhuman. You can see things coming up behind you, and you can do pretty much anything you could on a smartphone, but without even lifting a finger. It's like an extension of your mind, a partner-in-crime that makes motorcycling a fluid, intuitive, and visceral experience. As soon as you use it, you'll be able to understand what we've been working so hard for. It's a must-have, not just a want. We can't be more excited and proud to be the ones transforming the future of motorcycling forever," Marcus said.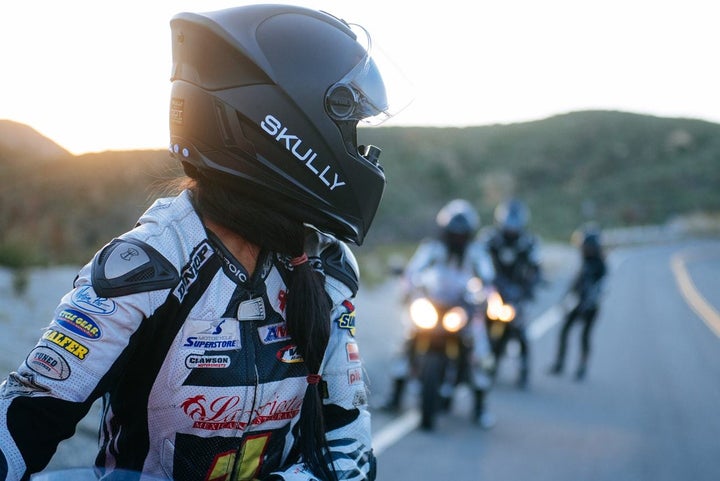 After completing the first AR-1 prototype, Marcus announced the need for 500 beta testers. The only requirement from the online applicants was an essay explaining why they wanted an AR-1. Later, at the DEMO Fall 2013 Conference, not only did Marcus pick up the coveted DEMO God Award for the SKULLY AR-1, but he also received a staggering 20,000 essays to evaluate. Marcus was in awe and realized how far his vision had resonated with people.
Since then, SKULLY has completed its mass production phase and sold over $5 million worth of AR-1 units. The company is on track to surpass $10 million in sales within the next 90 days following the launch of its mass shipping line, as well as free shipping and 10% group discount promotions.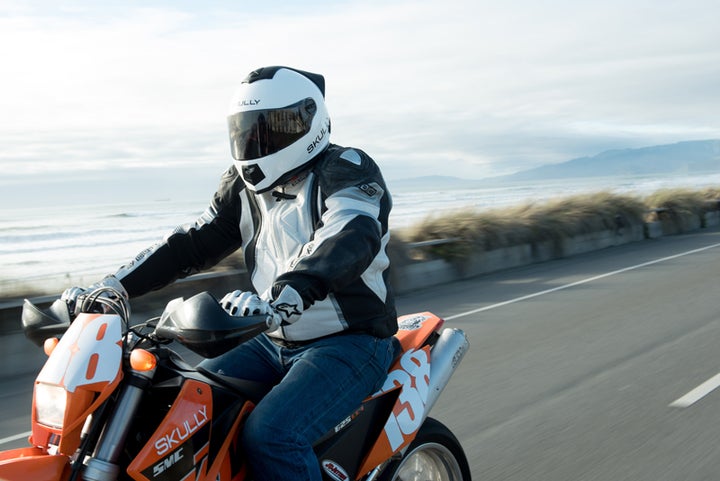 Despite the impressive numbers, it has been an uphill battle for Marcus and the SKULLY team to get to this point. The SKULLY AR-1 had to go through strict safety regulations. Marcus recounted having to pass several, namely the U.S. Department of Transportation, the Federal Communications Commission (FCC), the International Special Committee on Radio Interference (CISPR), and the U.S. National Highway Traffic Safety Administration (NHTSA). The ultimate hurdle was getting the green light from the United Nations Economic Commission for Europe (UNECE), the number one preferred safety standard for MotoGP, WorldSBK, and the majority of independent racing organizations worldwide. With this safety certification under its belt, the SKULLY AR-1 is now the first ever AR helmet approved by the US Department of Transportation and the United Nations.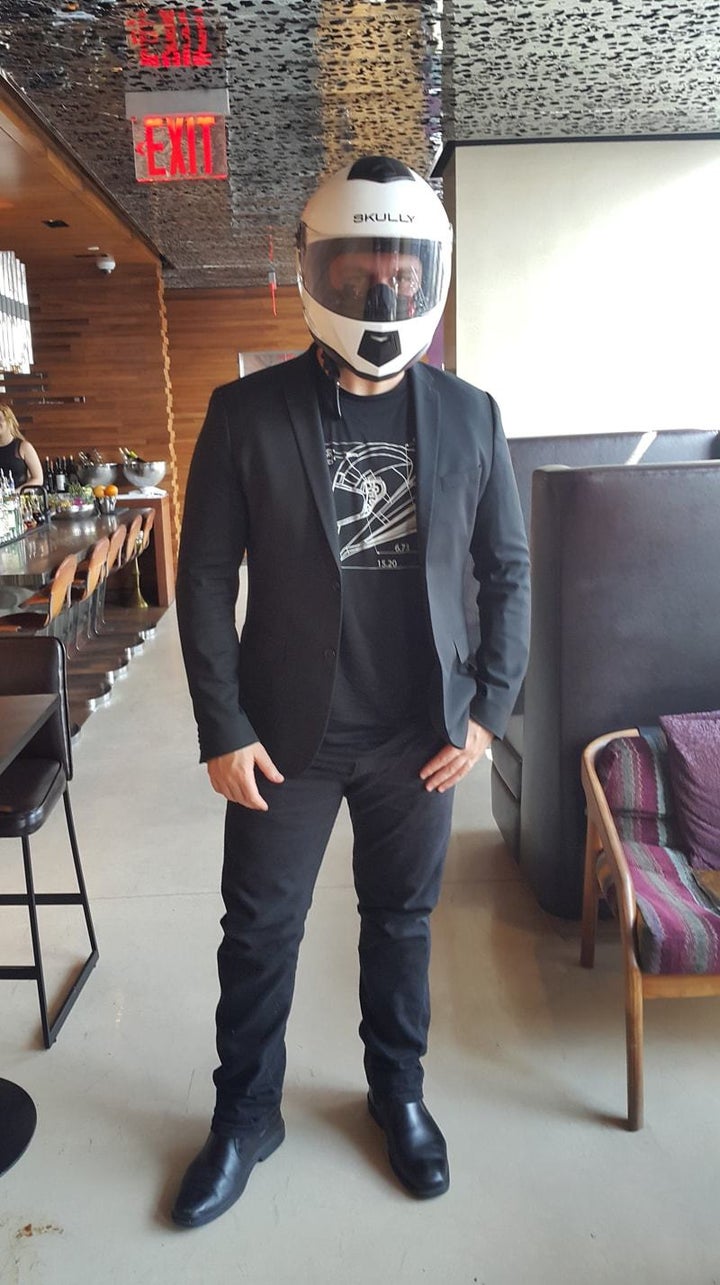 "It's simply astonishing to see how my vision has grown from literally a dream to not only a tangible product, but a national and ultimately global movement," Marcus said. "The AR-1 has spawned a new culture and community, as people discover just how much it is elevating the entire experience of riding and safety. Riders will be able to totally avoid what I went through in Barcelona, and the unfortunate accidents that countless others had to go through prior to this. Our customers are our fiercest supporters, and it has been incredibly rewarding to see the overwhelming positive reactions and feedback from them. This is a dream come true for me."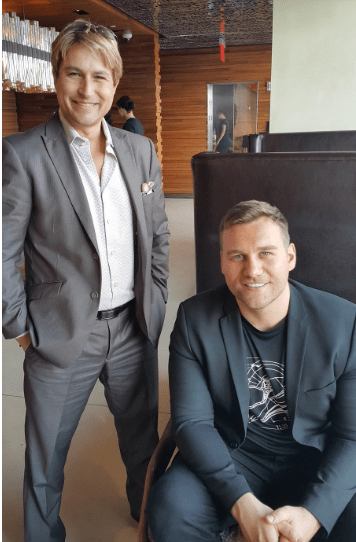 The company has closed a total fund of $30 million in its Series-A round, led by Intel Capital and Walden Riverwood Ventures. Andrew Gault, Co-Founder of Gaikai, invested previously in Oculus and has also granted $11 million to SKULLY. Other investors include David Cohen of TechStars, Formation 8, Western Technology Investments and Eastlink Capital. The funds will be used for the development of SKULLY's next generation of intelligent vehicle systems, and Marcus is now in the process of raising a Series-B round.
At the end of May this year, Marcus announced that the top 100 influencers out of an estimated 250,000 AR-1 fans were eligible to become official Brand Ambassadors for SKULLY. The campaign is set to raise awareness for motorcycle safety and the use of the AR-1 as a safety device among the growing SKULLY community, dubbed now as #SKULLYNation on social media.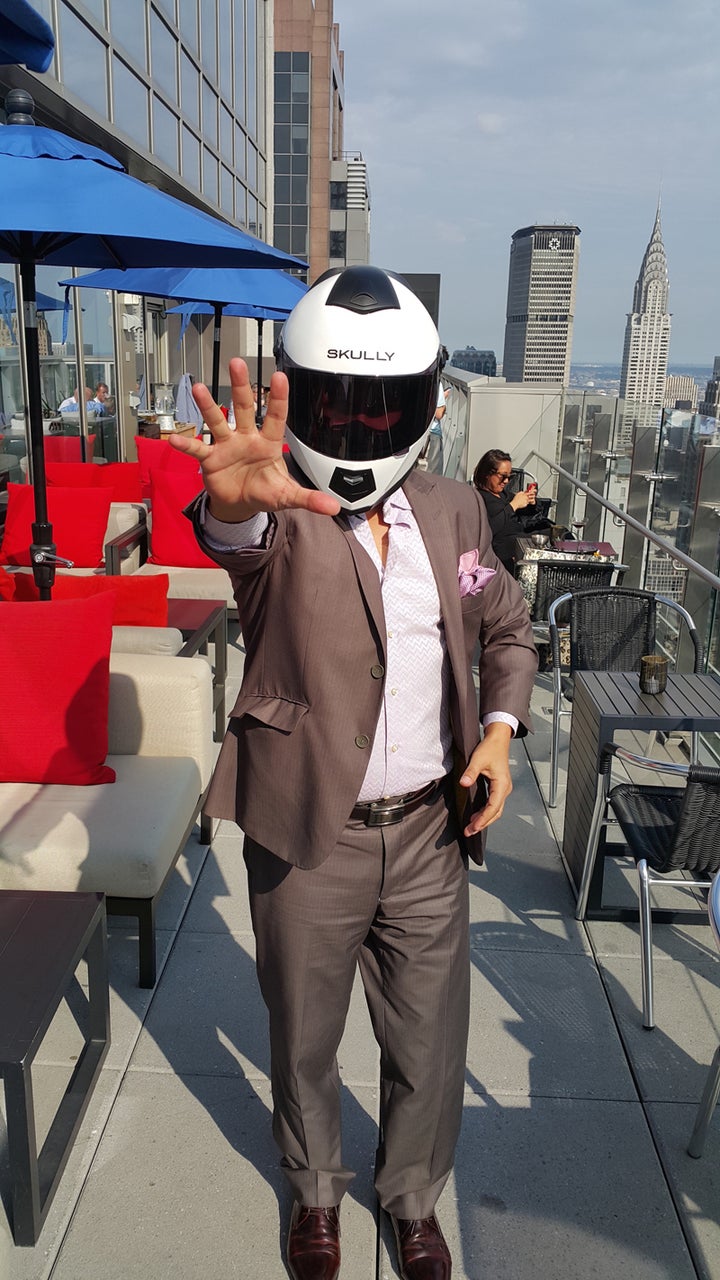 Shortly after my mid- May interview with Marcus Weller, he was fired as CEO by the company's board of directors.
Popular in the Community