Listen up, swimmers: We've just discovered the craziest, most terrifying pool concept. The developers of Embassy Gardens, a residential complex in London, are building a glass-bottomed "Sky Pool" hanging 10 stories above the ground. The pool will offer swimmers a crystal clear view of the streets below.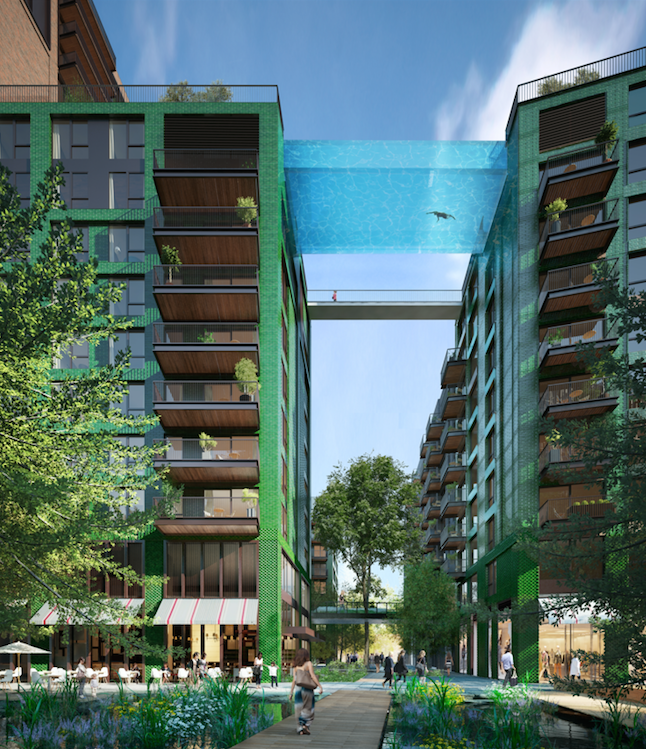 According to a press release, Sky Pool will be constructed out of glass about eight inches thick and carry a water depth of about four feet. Though it may very well look like a pool, the concept is designed to resemble an aquarium.
Unfortunately, in order to swim in the pool, you'll have to put down around $1 million when Embassy Gardens apartments go on sale this September, as the sky pool is strictly residents-only. With views including the London Eye and the Palace of Westminster, the pool doesn't look like it'll disappoint.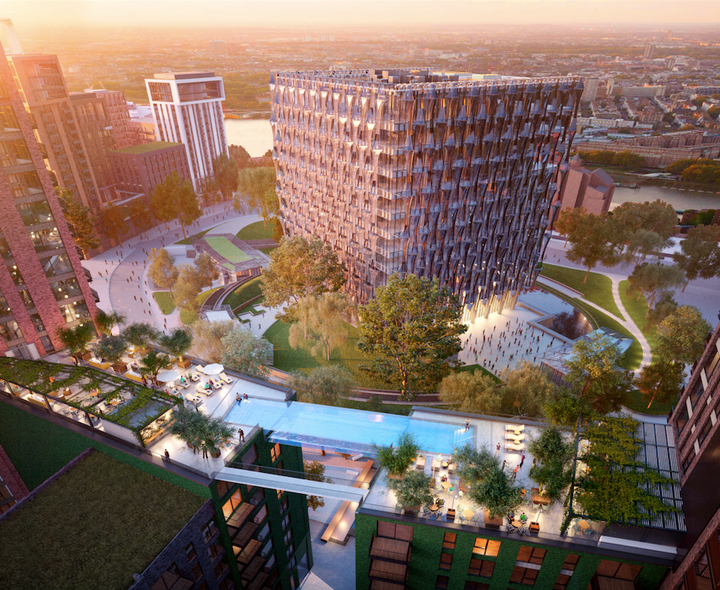 "The experience of the pool will be truly unique," said Sean Mulryan, CEO of property developers the Ballymore Group, in the press release."It will feel like floating through the air in central London."
In the meantime, happy floating!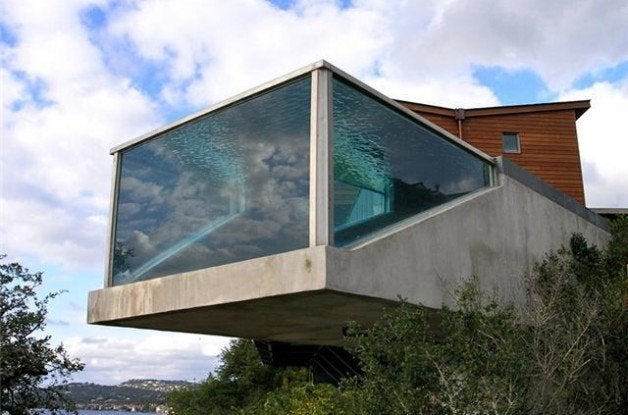 7 Over-The-Top Swimming Pools
Related