A family from California stepped out onto one of the glass boxes jutting out from the 103rd floor of Chicago's Willis Tower on Wednesday night when they reportedly heard an odd cracking sound. When they looked down, they realized the iconic Skydeck Ledge had cracked beneath their feet, NBC Chicago first reported.
It appears that it was the top layer of the glass enclosure that cracked beneath the tourists' feet.
"Occasionally this happens, but that's because we designed it this way," spokesman Bill Utter told The Chicago Sun-Times. "Whatever happened last night is a result of the protective coating doing what it's designed to."
All four Skydeck Ledge enclosures are currently open for the public. Building management reportedly covered the cracked glass with a carpet but plans to repair the layer Thursday.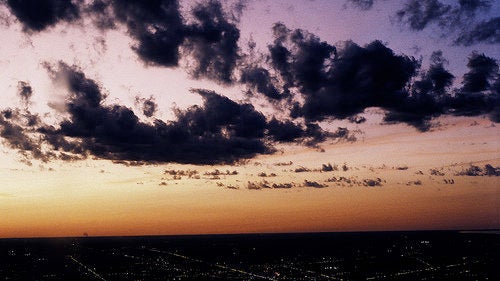 13 Inspiring Photos Of Chicago