The terrifying moment a skydiver lost consciousness nearly 13,000 feet above the ground was caught on camera.
Gerardo Flores was seconds into his 30th jump as part of training at California's Skydive Monterey Bay School when something went wrong.
There was a jerk, and Flores lurched hard to one side as his chute opened thousands of feet above the level advised, KPIX reports. Seconds later, he passed out, but his GoPro camera kept rolling, recording both his fall and the frantic efforts of EMS.
Fortunately, Flores survived the drop. He was unconscious for two weeks, broke bones and cut his tongue, according to KPIX. The Federal Aviation Administration opened an investigation into the incident.
The FAA regulates "aspects of skydiving and rely on the self-regulation of the participants through the guidelines and recommendations published by the [U.S. Parachute Association]."
The USPA's website notes, however, that both regulatory agencies "rely on self-regulation from within the skydiving community for most training and operational requirements."
Members of supersonic skydiver Felix Baumgartner's team had worried about the daredevil losing consciousness during his record-breaking free-fall jump from the edge of space in October, according to CNN. Luckily, his dive went off without a hitch.
CORRECTION: A previous version of this story stated incorrectly the full name of the FAA. It is the Federal Aviation Administration.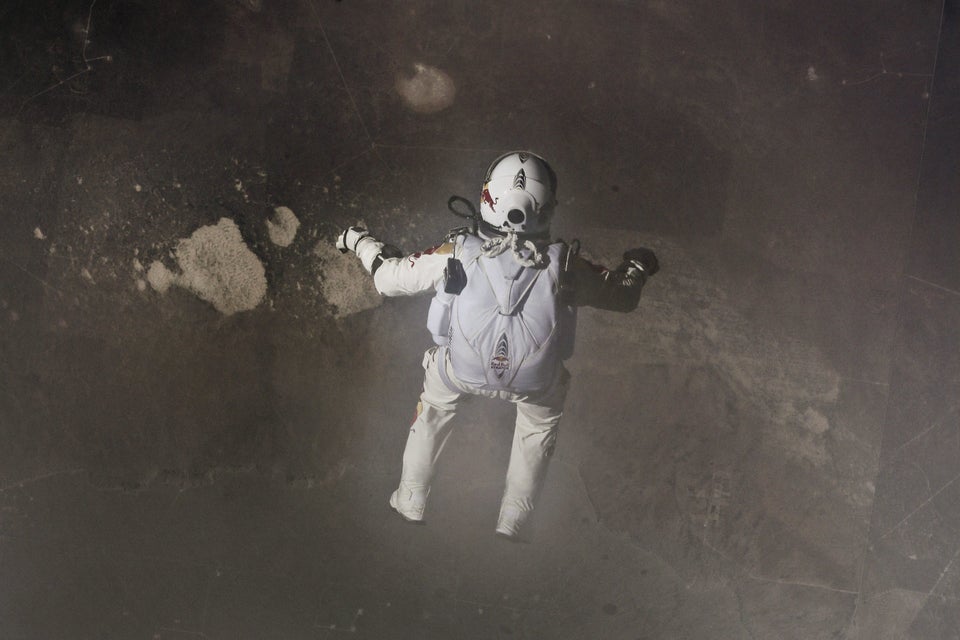 Felix Baumgartner's Record-Setting Skydive Attempt
Popular in the Community