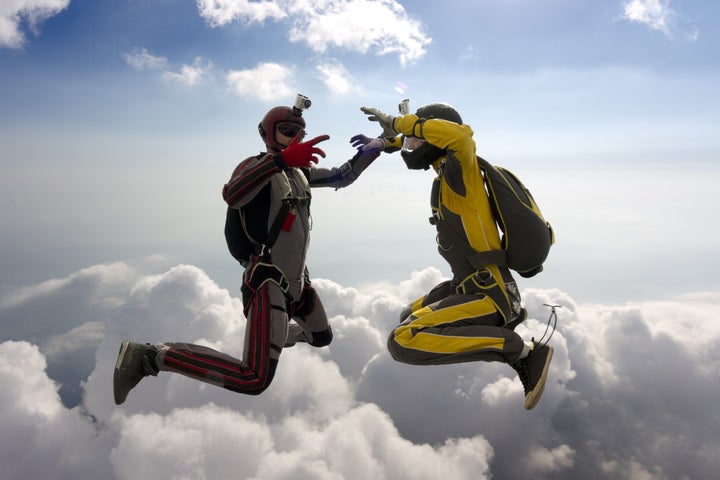 Forget the church -- one Texas couple took their wedding ceremony straight to the clouds.
Texas news station KLTV reports that Emily and Alan Wood were married at 13,000 feet in the air Thursday. Following the ceremony, the couple and three other family members skydived to the ground.
The bride said she and her groom have enjoyed other adventurous activities like paragliding and scuba diving, so their wedding symbolized that they "like to play."
In light of Felix Baumgartner's record-breaking 24-mile jump last month, could skydiving be the latest extreme wedding trend? Skydiving proposals are nothing new. Last year, Good Morning America helped their Extreme Love Contest winner pop the question to his girlfriend during a jump.
Even celebrities have gotten into the high-flying action: "Jersey Shore" star Jennie "JWoww" Farley got engaged recently during a reluctant skydiving session with boyfriend Roger Mathews.
Watch KLTV's coverage of the skydiving newlyweds today at 4 p.m.
Check out these jaw-dropping photos from Baumgartner's jump: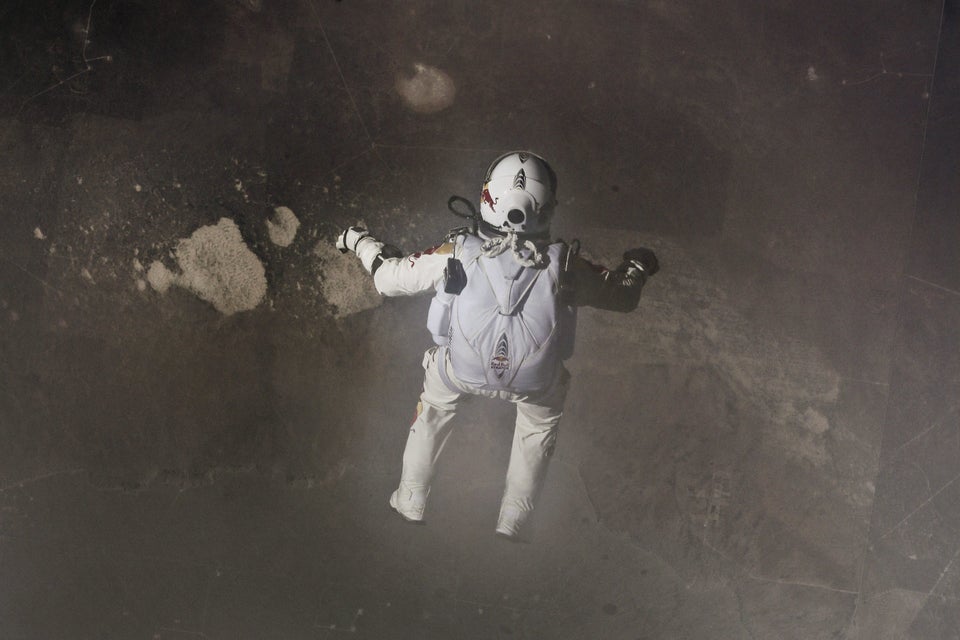 Felix Baumgartner's Record-Setting Skydive Attempt
Related