 Javier Bardem's "Skyfall" villain doesn't appear until almost an hour into the film, but he's given quite an entrance. After regaling a captive James Bond (Daniel Craig) with a story about cannibal rats (true), Bardem's Silva begins lasciviously flirting with 007. Bond's quick retort: "What makes you think this is my first time?"
"Some people claim it's because I'm, in fact, gay but not true at all," Logan told THR at the New York premiere of the film, held by Tribeca Film Institute. "Sam and I were discussing, there were so many scenes where Bond goes mano-a-mano with the villain, whether it's Dr. No or Goldfinger or whatever, and there's been so many ways to do a cat-and-mouse and intimidate Bond, and we thought, what would truly make the audience uncomfortable is sexual intimidation; playing the sort of homoerotic card that is sort of always there subtextually with characters like Scaramanga in 'Man With the Golden Gun' or 'Dr. No.' So we just decided that we should play the card and enjoy it."
"What are you going to do?" Craig said at a press conference for the film. "I don't see the world in sexual divisions." Craig then added that while some have suggested Bardem's Silva might be homosexual, he didn't agree. "I'm like, I think he'll f--k anything."
For his part, Bardem has kept the sexual preference of his villain oblique.
"You could read it that way," Bardem said to EW.com when asked about Silva's sexuality. "That option was there in the script. The word that [director Sam Mendes] kept using was 'uncomfortableness'. Beyond the sexuality, he wanted it to feel like you don't know if Silva's joking or not."
For more from Logan, including how he rebooted the iconic character for "Skyfall," head over to THR.
Before You Go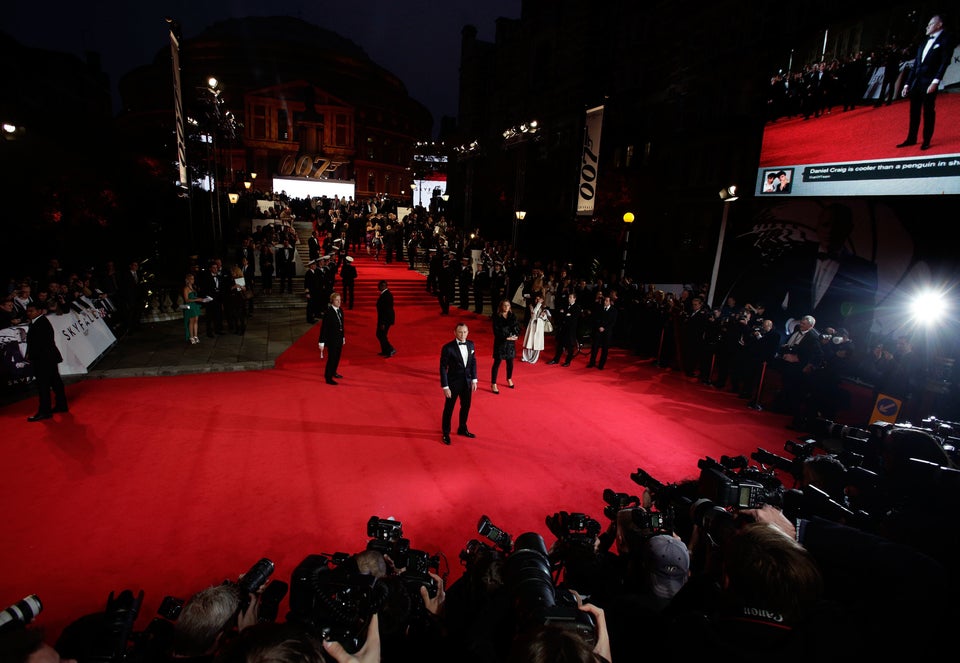 Skyfall London Premiere
Popular in the Community