Filming "Skyfall" in Bond's native Britain proved challenging for director Sam Mendes and Daniel Craig. As they reveal in the above featurette, premiering exclusively on HuffPost Entertainment and Moviefone, making the movie in the middle of London brought with it a whole host of obstacles.
For one, as Mendes notes in the clip, "it's not a particularly photogenic city." Craig also notes that his character "opens a few doors," which meant that the filmmakers had to obtain access to sites that would normally be off-limits to tourists and movie cameras.
But, as he does in the movies, Bond got his way. "So we got the chance to close down Whitehall," Craig says. "We used the London underground, we closed down tube stations and things."
Dame Judi Dench also appears in the video, adding that she found filming this film "very exciting" because it's "the real thing."
Of course, it's been a busy time for Craig's character. He stopped by the Opening Ceremony of the London Olympics, where he arrived by parachute -- with the Queen of England. A pre-taped segment featured 007 stopping by Buckingham Palace to pick up Her Majesty before flying over to the Olympic Stadium and jumping out (worry not, the "Queen" in the parachute portion was simply a doll). A few days later, a full-length trailer for the film was released.
"Sam and I wanted to make it British," Craig says in the featurette, which includes a glimpse at a harrowing car chase. "And it's not some flag-waving thing that either one of us is interested in. It's just about basing Bond in Britain."
"Skyfall" lands in theaters on Nov. 9.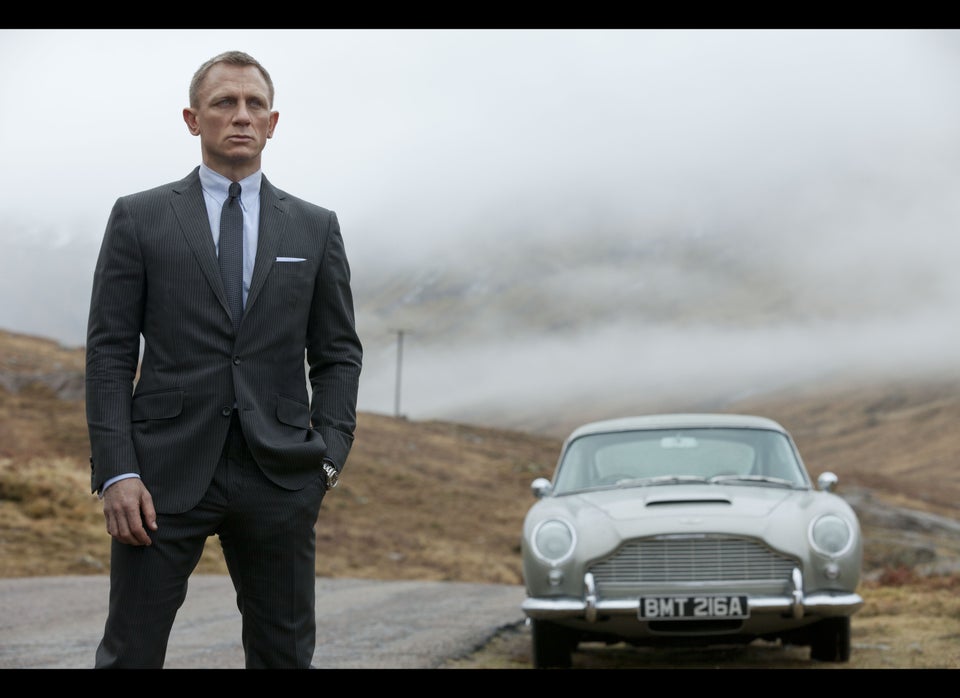 James Bond Film Stills
Popular in the Community