If there were no light pollution in Los Angeles, what wonders might you see if you looked up into the city's night sky?
That's the question filmmakers Gavin Heffernan and Harun Mehmedinovic attempted to address in this stunning time-lapse video that merges urban scenes from the City of Angels with footage of the star-filled skies in some of North America's most beautiful "dark sky preserves," or locations kept free of artificial light pollution.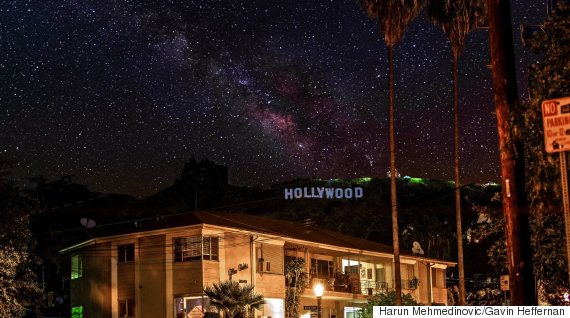 The video is part of the duo's SKYGLOW Project, a multi-media initiative that seeks to highlight the problem of urban light pollution around the world.
"Light pollution, also known as 'skyglow,' may not appear to be the most urgent problem facing the planet, but it may be the most indicative of humanity's growing separation from nature," says the project's Kickstarter page. "Light pollution impacts health of humans and animals, especially nocturnal wildlife, and disrupts ecosystems. It also leads to waste of large percentages of energy and the disruption of astronomical research, among a long list of impacts."
Heffernan and Mehmedinovic told The Huffington Post over email that they decided to launch the SKYGLOW Project after realizing just "how widespread and destructive" the problem of skyglow actually is. A natural magic is lost, they said, when the night sky is washed out by artificial light.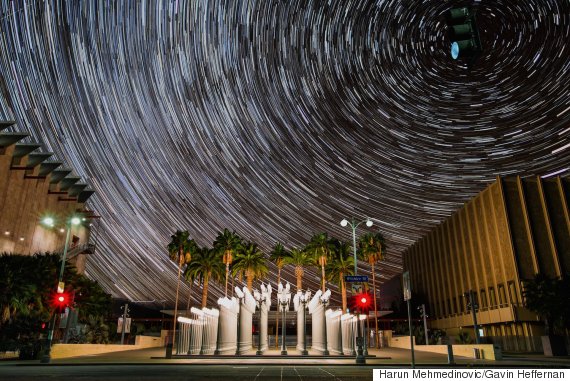 Mehmedinovic, who grew up in Bosnia but now lives in Flagstaff, Ariz., said he was always "mesmerized" by stars as a child.
"When I came to the U.S., and kicked around from city to city, it took me a while to realize I couldn't see the stars at all," he said. "It wasn't until I started doing road trips across the country that I saw them, and had a flashback to early childhood. I was hooked again."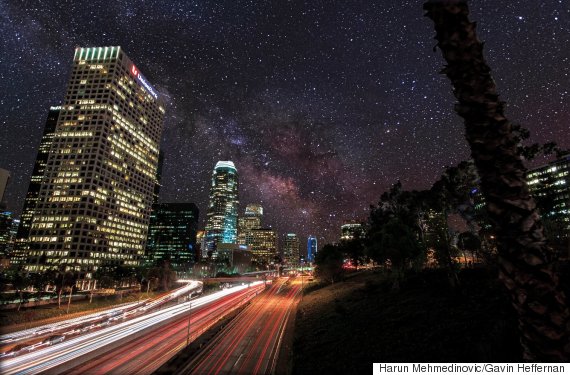 To create the Los Angeles time-lapse video, which has gone viral this week, Heffernan and Mehmedinovic said they painstakingly cut out the city sky in Photoshop, and replaced it with composites of starscapes taken at dark sky preserves such as Death Valley and the Grand Canyon.
"SKYGLOW is about re-discovering the incredible resource that is the night sky and learning about ways to protect it," Heffernan, who is based in L.A., told HuffPost. "We'll be focusing on the stark contrast between the drowned-out polluted skies of urban centers juxtaposed with the amazing starscapes of dark sky preserves. We believe these two realities can come together with some ecologically intelligent choices -- in many ways, that's what this new SKYGLOW video is about."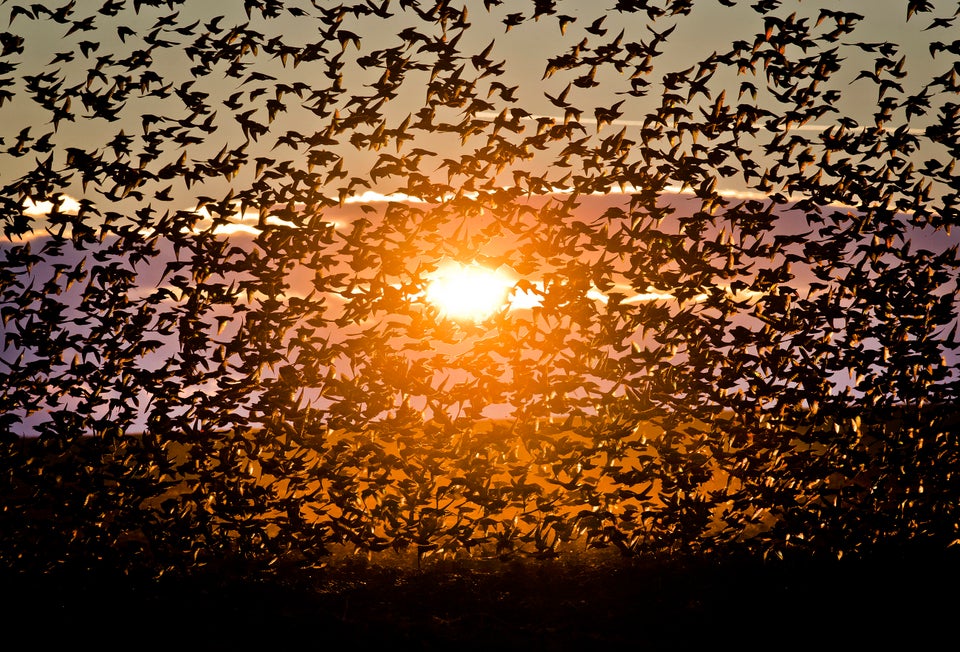 Stunning Images From Around The World
Popular in the Community