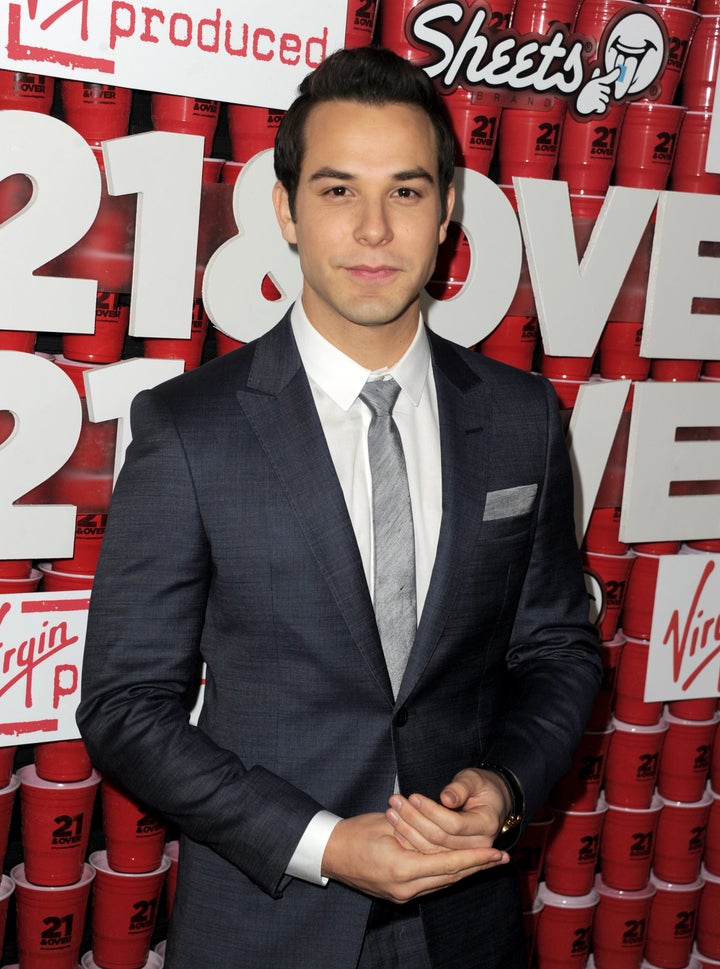 If Miles Teller is the next Vince Vaughn, his "21 and over" co-star Skylar Astin might be the next Andrew McCarthy. The New York City native, 25, broke out last year after playing the boy next door in "Pitch Perfect" and brings his nice-guy charm to "21 and Over" as Casey, one of two college students who help an old friend (Justin Chon) celebrate his 21st birthday with a night of debauchery that's depraved enough to come from the minds of Jon Lucas and Scott Moore ("The Hangover").
Astin, who made his acting debut alongside Lea Michele, Jonathan Groff and John Gallagher Jr. in the original production of "Spring Awakening," spoke to HuffPost Entertainment about playing good guys, his 21st birthday and the status of "Pitch Perfect 2."
Between this and "Pitch Perfect" it's hard to imagine you'll ever have to buy a beer again, at least in college bars.Oh my gosh. I never even thought about that. I've seen it with other people too. I saw it with Adam Devine, because he was so popular with his TV show "Workaholics" when we were filming "Pitch Perfect." The guy couldn't go anywhere without people trying to feed him booze or whatever. Just throwing things at that guy.
Does that make you nervous?It's fine. I don't know which one I'd prefer: to be perceived more like Jesse from "Pitch Perfect" or Casey from "21 and Over." People are either going to want to be my girlfriend or be my buddy. I think it's cool. As long as it's positive, I'm happy. As long as I'm not the lead in a fighting movie and everyone wants to fight me every five seconds. If people want to cheer me or give me a hug, that's fine.
You rose to fame partially on the back of your skills as a musical performer -- on stage in "Spring Awakening" and then in "Pitch Perfect." Did you view this film as a chance to show your range?You know what's interesting? I filmed and was cast in this movie before "Pitch Perfect." I know most people would think it's the other way around, since that's when they are being released, but I actually went straight from this set to film "Pitch Perfect." So, in so many ways, I thought I was going to be introduced as this guy. Then, here I am being introduced as this sweetheart who sings and wears his heart on his sleeve. But I wouldn't change it at all. I think it's great. Now, thinking about it in the reverse, I think it's kind of cool. Everyone who got to know me from "Pitch Perfect" will now get to see a different side of me. [Laughs] Literally and figuratively.
Literally, indeed. The movie opens with a shot of your bare backside. You're wearing nothing but a tube sock. When you read that in the script were you like, "Um"?When I read it in the script, I just wanted to be in the movie. At that point I wasn't attached. I had to earn this thing big time. But yeah, sure, of course. That was the audition scene, so I remember playing it as if it were really going down. It adds such a real element, though, when you're actually on set. You've got to take off the robe. It's a "Boogie Nights" feeling. You're like, "Oh my gosh, this is going down." It was hard! But we both got over it. We were big troupers about it.
You mention having to earn this role. Was that really difficult?There were a lot of hoops to jump through, sure. But Jon and Scott were always game. Sometimes when you audition for people, you get this feeling like, "Do they even care about finding the right person or are they here with their arms crossed?" When you audition for Jon and Scott, you could tell they just wanted to find the guys. They could have been the most famous person in the room or the most capable person in the room. I needed that. I needed someone to take a chance and cast someone who hasn't done dozens of leading roles in huge movies. It made it a little more difficult to lock it down, but at least I had them on my side. They were the most creative people in the room. They provided a really great environment to take risks and make funny choices.
The movie is about celebrating a 21st birthday. Do you remember yours?I remember parts of my 21st birthday. Sure. I actually had it on the rooftop of my New York City apartment. I had a bunch of friends over. Which is, by the way, a really dangerous place to have a party, on a rooftop. Just like most things in New York do, it took on a life of its own. We took a little field trip from the party. I don't think everyone at the place was able to get into certain bars, so I remember going to really ordinary places, but we were all kind of trashed. I remember running around a grocery store. Typical people going a little wild. But it wasn't like this. It was a fun night.
You have talked about the possibility of "Pitch Perfect 2" before. Do you still think that could happen?I don't know. You know what I realized? Sequels are just as hard to make happen as the first movie itself. It's just a different set of responsibilities. To get that cast together -- I wonder? I think a script has to be written first. Between Anna and Rebel and the rest of the girls, if it can work out, it will work out. I will definitely not be the one to hold it back, but I guess we'll just see what happens.
"21 and Over" is out on March 1.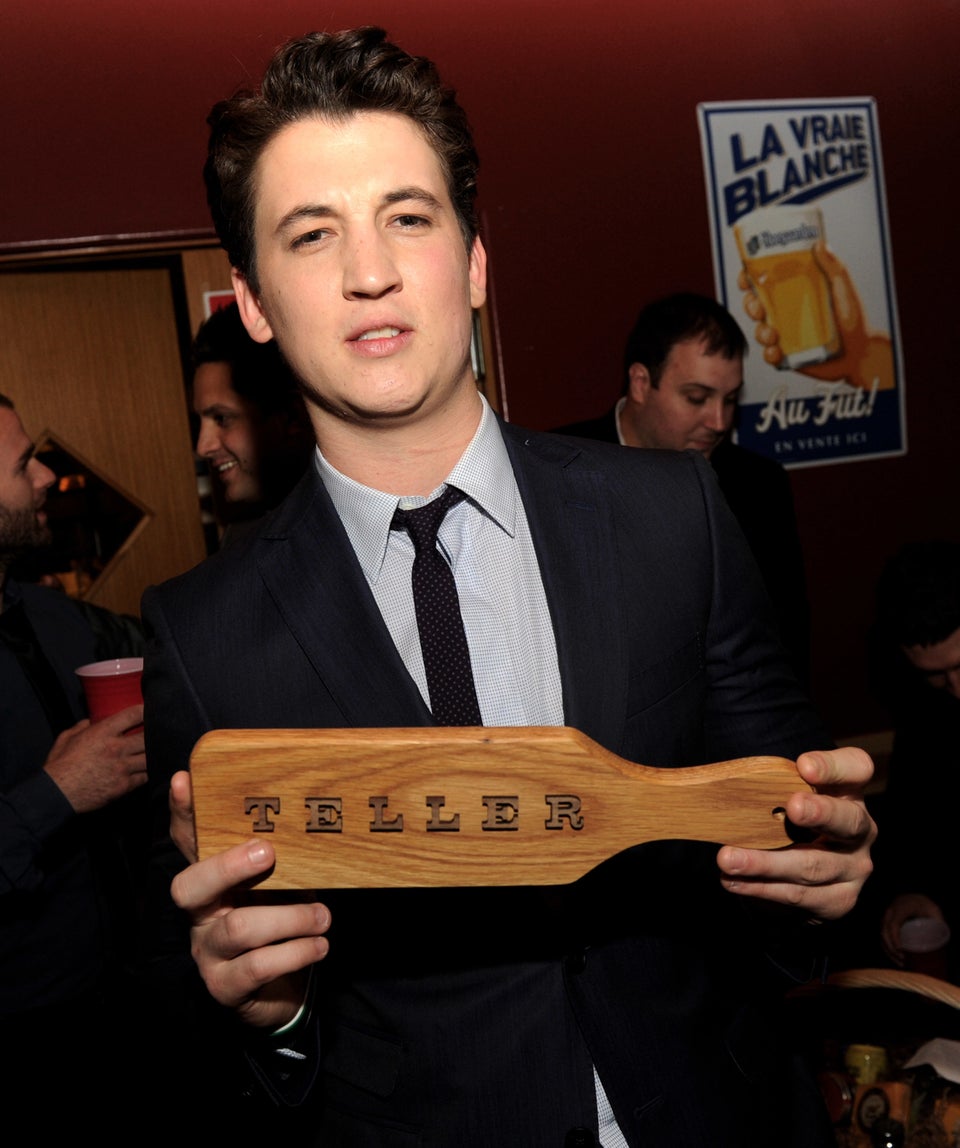 '21 And Over' Photos
Popular in the Community