If you're not feeling Chick-fil-A burn out by now, you're stronger than most folks.
And just when we thought we'd seen everything, a new viral video has appeared on YouTube featuring two straight men who kiss -- to put it mildly -- at a Chick-fil-A in Hollywood to show their support for gay people.
In the video, entitled "Chicken With A Side Of Hate," the men, comedian and actor Skyler Stone and his friend, comedian Mike Smith, freshen up on what seems like a ridiculous amount of toothpaste, mouthwash and breath mints, ask for advice on male-on-male kissing from two gay men and then advance hand in hand over to the Chick-fil-A on Sunset and Highland in Hollywood.
To see what happens once they get there watch the video above.
Though some may argue that Stone and Smith missed the point of LGBT people's problem with Chick-fil-A -- that not only is Cathy against marriage equality but the company has also donated millions of dollars to anti-gay causes (the comedians make purchases from the restaurant) -- their hearts seems to be in the right place.
Below, see a slideshow of the Chicken Wars:

Before You Go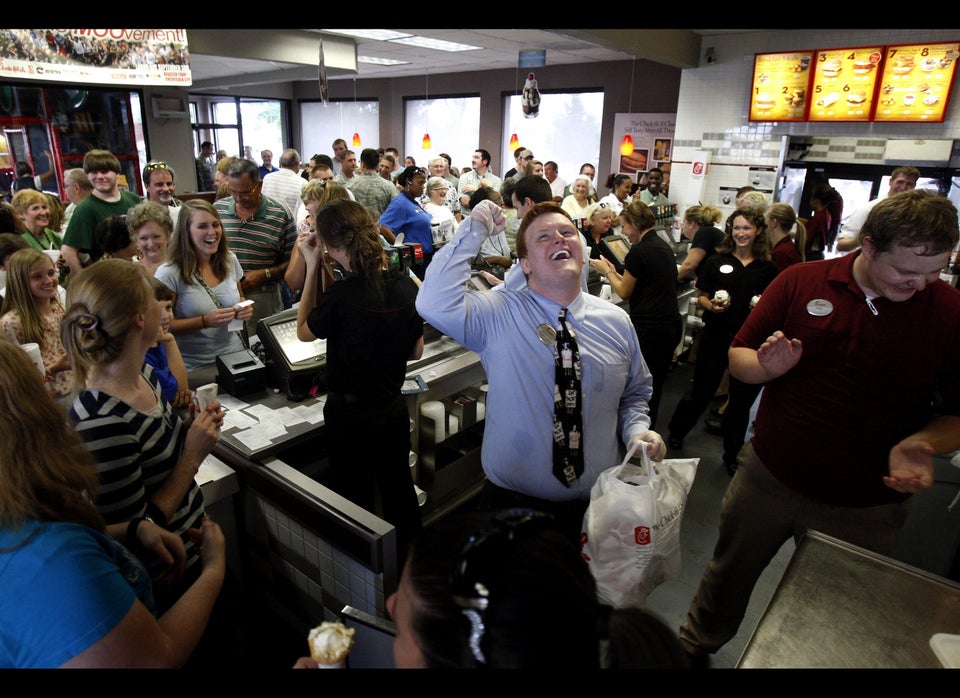 The Chicken War
Popular in the Community