It's a bird, it's a plane -- it's SkyMall, back from bankruptcy!
Though previously declared dead due to the use of in-flight Wi-Fi, the cult-favorite catalog announced its return with a kooky Yeti tweet on May 4. Using the hashtag #SkyMallReturns (and later #SkyMallWillBeBack), the catalog is expected to be back on planes by the end of the year:
SkyMall was purchased on April 1 by C&A Marketing, a leading global manufacturer, distributor and online reseller of photographic and consumer electronic equipment according to a press release. When The Huffington Post spoke with Chaim Pikarski, Executive Vice President of C&A Marketing, about the return of SkyMall, Pikarski confirmed that the catalog would be back on airplanes by the fourth quarter of this year. Pikarski could not disclose which airplanes will carry the magazine, citing ongoing negotiations.
In terms of what the new SkyMall catalog will look like, Pikarski said that people should expect dramatic changes. "We are looking to add more of the innovative, fun cool products that people are looking for, but that are still in keeping with the DNA of SkyMall," said Pikarski.
"SkyMall has always been about serving a particular need, a travel gadget that you can't find anywhere else but that serves a real purpose. That is what we are bringing more of, but we will still keep some of the crazy 'look at that' products that add excitement as well."
While consumers wait to browse the new (and possibly improved) catalog in the clouds, here's all of the crazy sh*t you can still buy from SkyMall's website:
1. A NapAnywhere pillow
$39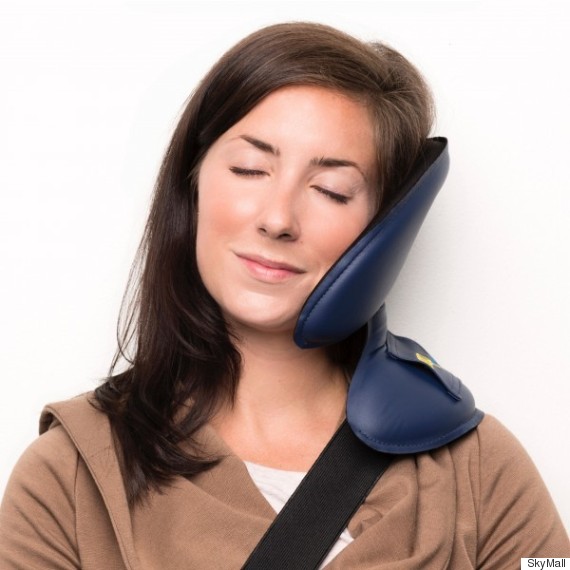 2. These impractical-looking MoMa placemats
$10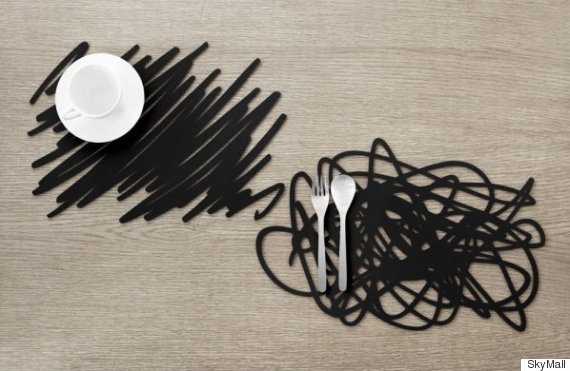 3. A #Hipster doggie bed
$68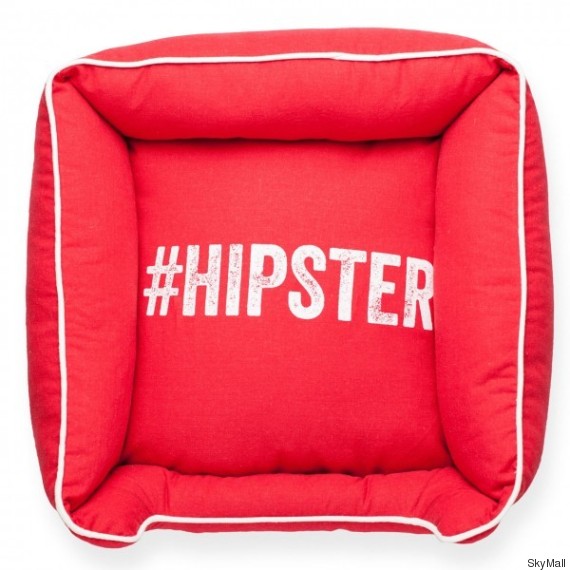 4. An iPad wall clock
$34.99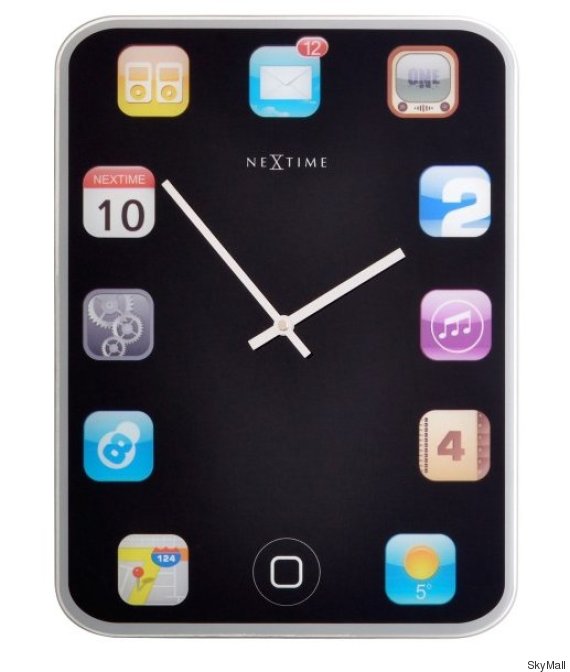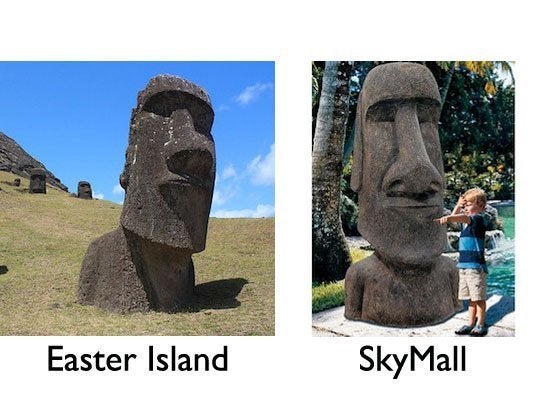 8 SkyMall Scultptures That Bring the World to You