As you probably know, the multilingual, cross-platform Voice over Internet Protocol, instant messaging, and videoconferencing sensation known as Skype is a software application that allows users to make voice calls over the Internet. Calls to other users within Skype are free, while calls to both traditional landline telephones and mobile phones can be made for a fee using a debit-based user account system.
What you probably don't know is that according to TeleGeography, an independent research analyst firm, 12% of cross-border calls are now carried by Skype, making it the largest international voice carrier. Skype's 124 million average monthly connected users are very active. In the year ending 2009, Skype users made 113 billion minutes of Skype-to-Skype calls -- completely free to the caller. Forty percent of these Skype-to-Skype calls were video calls.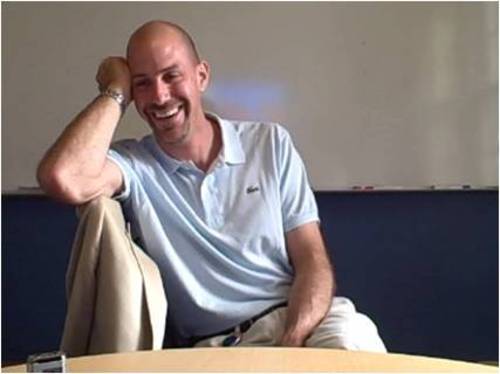 I spoke to Josh Silverman, former CEO of Skype, recently - via Skype -
and asked him what Skype was doing to better our world?
You might recall that Skype was developed by Estonian developers Ahti Heinla, Priit Kasesalu and Jaan Tallinn, who had also originally developed the peer-to-peer file sharing software Kazaa. Skype Limited, the company that operates Skype, was founded in 2003 by Niklas Zennström and Janus Friis with headquarters in Luxembourg. Skype is a multi-nation corporation with a twist: It is actively involved in social change globally.
I am particularly interested in the topic of Connecting Goodness. I spoke to Josh Silverman, former CEO of Skype, recently - via Skype - and asked him what Skype was doing to better humanity? Josh responded at length:
I am very lucky to work for a company where that's an easy question to answer. I would say at the simplest level, we make the disenfranchised part of the global conversation. When you think of the think of the hierarchy of needs, of course, food and shelter and medicine come first, but after that, Connectivity to other communities is incredibly important for quality of life and welfare - especially in today's world. At the most base level, the ability to communicate in times of crisis. I know that you have spent time in Haiti, for example, and we are very proud of the fact that Skype was useful to people in times of crisis.

Outside of that, for economic migration, many poor countries now have family members going abroad to earn money and repatriate it and Skype is a fundamental tool that's being used by those families to allow the family to stay together - the social fabric to stay whole - while these families are apart. I talk to so many families where you may have a mother who has been apart from her children for years just to send money home and the opportunity now to do calls and video calls with her children really is a life-changing thing for them.

And then, moving up the rank in economic growth, businesses. A great many businesses today are global businesses - even when they are very, very small. When I was growing up in Michigan, if you were a farmer in the United States, you really didn't need to know another language or be very plugged in. Today you talk to farmers and they know the price of crops in every world market and need to be very plugged in.

Even in the developing world, the opportunity to engage in commerce and trade - because we've made communications free - is really powerful. So from a time of crisis to maintaining social fabric for families to economic opportunity, I think we play a really important role and we are very proud of that and we take that very seriously.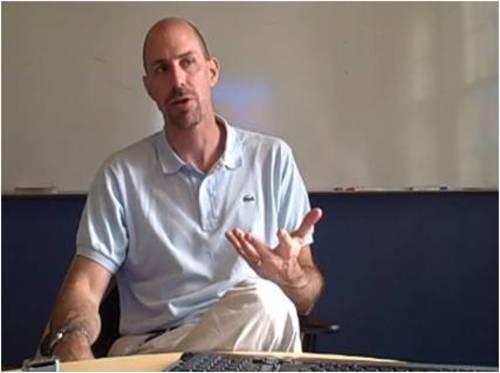 I knew from having him speak before that Josh believes in social responsibility and service to humanity. I asked him about this core value:
Giving back to your community is an incredibly important part of citizenship that is valued everywhere in the world. In the United States, because of the great wealth of the country, we have the luxury to be able to do that, and I don't take that for granted.

In a lot of other places, frankly, it's a lot harder because people have to work hard just to get by themselves. I think it's an important part of citizenship, I think it's an important part of parenthood. I appreciate the role model that you set for people and how you have chosen to spend your life.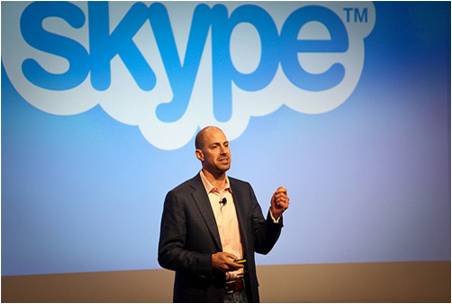 I write on Thought Leaders, Global Citizenship, and Connecting Goodness. I asked Josh his view on the importance of Connectivity to our world? He told me:
We've talked a lot of being part of the global conversation - I think this is an essential element for social development, human rights, and economic growth. I see that as really key. I guess the other area is in terms of being able to have a larger impact. One thing I hear, for example, when I speak with colleagues at the United Nations, is that they are using Skype for training. When I go out to talk with NGOs, for example a peace-keeping group in Africa, I hear they are using Skype for peace-keeping trainings in the field and suddenly you can just reach a lot more people, a lot more cost-effectively -- without needing to get on a plane.

A very moving experience: I was in Jordan and I went to a school for the deaf. The teacher was telling us about this trip she'd taken to Italy and how much she had learned from the Italians and how they train teachers to teach deaf kids. This woman must have been mid-70's. It turns out the trip she was talking about happened in the 1960's. Right?

So, 40 years ago she had gone to Italy -- once -- and gotten a training on how she should teach deaf children. Now she's been leading this school in Jordan for 40 years. And it still had so much of an impact on her it moved her to tears, which moved us to tears. And so we sent them Skype webcams, and thought, Why can't you just do a video call and do training every month? Can't that help to bring the world together? Sorry I am going on a tangent, but I like that story so much.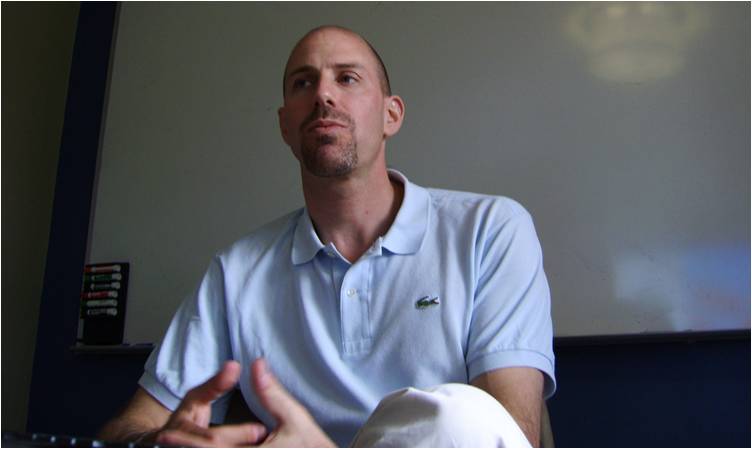 I asked Josh about his comment, "When you follow your heart, good things happen." He elaborated:
I have found out that some of the biggest decisions I have made I have been done with very little analysis, 'Let me lay out the pros and cons and put them on paper and weigh them and build a spreadsheet.' It is really: This feels right in my heart. This feels like I'll be a better person. I will learn something from this. I'll be able to tell my kids about something I'm proud of. The best decisions I have certainly come from, 'This is something I know I will be proud of - no matter what happens.' It has been a good guidepost for me.

I travel to Haiti after the earthquake every two months where I work with orphan care through the organization I founded ten tears ago, Orphans International Worldwide (OIWW). I have grown the organization by using Skype to connect America to Asia and Africa. I asked Josh what thoughts he had for me to take down to Haiti for our children. He responded humbly:

Gosh. I don't mean to sound, um... I can't imagine what those kids have been through. Those kids have gone through something I can't even imagine. For me to sit here and give those kids advice feels a little arrogant. I hope we have been able to be helpful to them. The world is paying attention to them. I hope we follow through for them... God knows they need it. I'm sorry, that's a harder question than maybe you meant it to be. Boy, my heart goes out to them.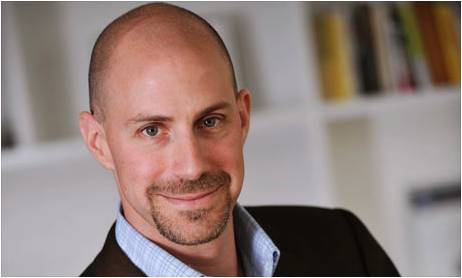 His response surprised me and I told him perhaps he is one of the few people in the world who would answer such a question honestly. He continued:
Where there's a will there's a way. There's a lot of people pulling for these kids, and this too shall pass. Although not easily, I am sure. If they focus and put their hearts to it, I hope - I hope - things can get better... I don't know... the political situation... Jim, I mean... Jeez, you're sitting there in Haiti and some guy in London tells you things can get better... What do you tell them where you are there? What do you say?
Suddenly, the C.E.O. was interviewing me. I told Josh I treat the children individually, as if they were my own kid. I don't know what else I can do. I tell them, 'Things are going to be better. I love you.' I give them a hug. I hold their little hands... Josh agreed, urging other words of support:
Don't lose faith... Follow your heart. It must be so easy to lose faith in times like that. If they can stay true to themselves, handle themselves in ways they are going to be proud of. That's got to help. At the end, they have got themselves to answer to... The rest of us are going to try awfully hard to help.
I concluded the interview by telling Josh my thoughts that if we had coffee or beer we could easily chat for twelve hours. We connected. Graciously, Josh ended our chat with kind words:
Thank you, Jim, for everything you do. I find it so admirable when someone commits their whole livelihood to helping others. So thank you very much for that.
And with those kind words, we disconnected from Skype. I reflected on the man, the call, the technology. Although headquartered in Luxembourg, Skype's operation is truly global, with offices in London, Stockholm, Tallinn, Tartu, Prague, and San Jose, California. Josh Silverman represents a rare breed of American thought leader and global citizen. I am convinced the world is a better place with Josh at the helm of such an international communications powerhouse.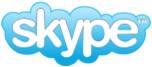 Popular in the Community