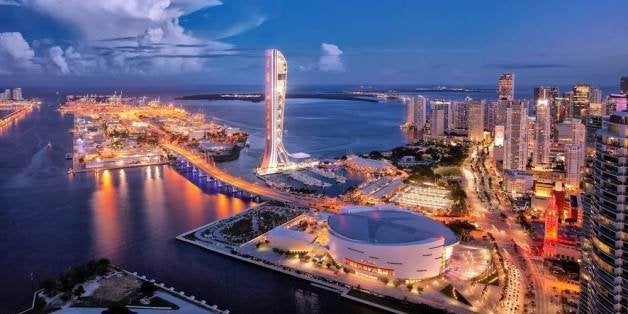 What if New York had no Empire State Building? Seattle had no Space Needle? Paris lacked an Eiffel Tower?
Miami's tired of being naked like that. And a local developer just may build the craziest-looking observation tower of them all, a an open-sided, bobby pin-shaped spire called "SkyRise Miami" that features open sides, a nightclub, event space, amphitheater, restaurant, flight simulator, bungee jump, and a ride with a 50-story "high-speed" drop.
The $300-$400 million SkyRise will be the tallest building in Miami at 1,000 feet if developer Jeff Berkowitz secures investors to build it on a tiny sliver of land behind Downtown's Bayside development, the Miami Herald reports.
"It is going to allow Miami to assume its rightful place on the global map of world-class cities," Berkowitz told Local10. "It's iconic... It's going to be Miami's Eiffel Tower."
At least, that is, until the whole thing's underwater. Though the Arquitectonica-designed Skyrise is designed so that hurricane-force winds can safely blow through its open sides, there's probably not much it can do about this.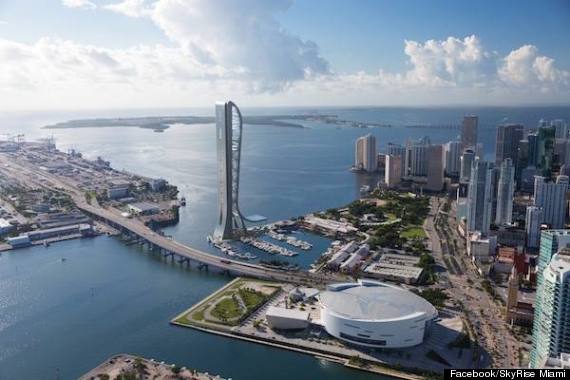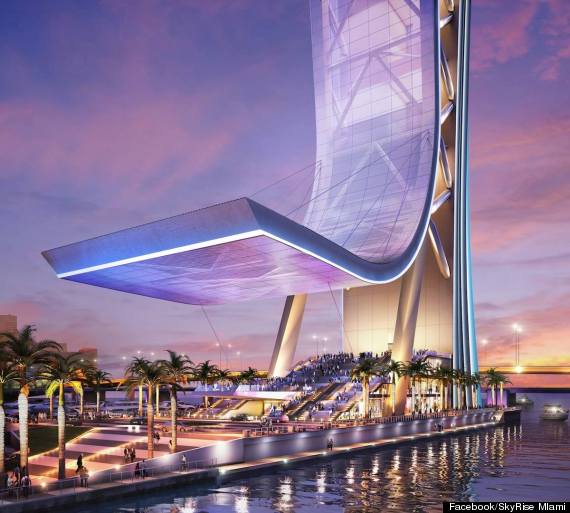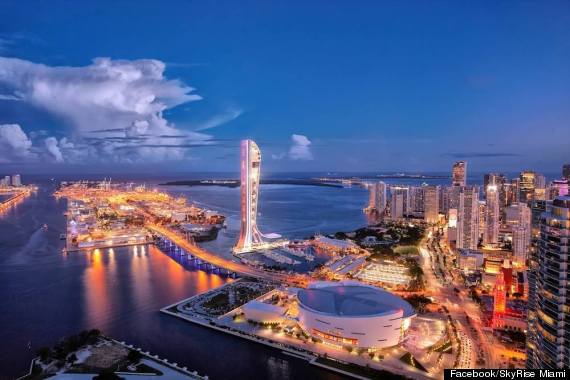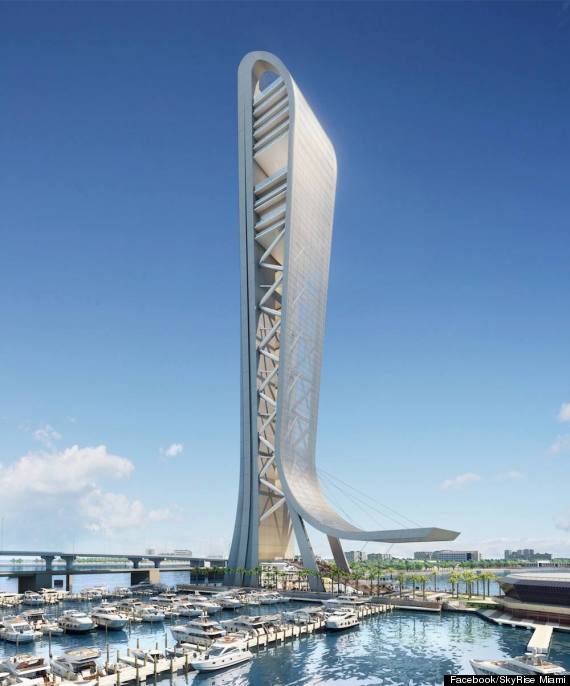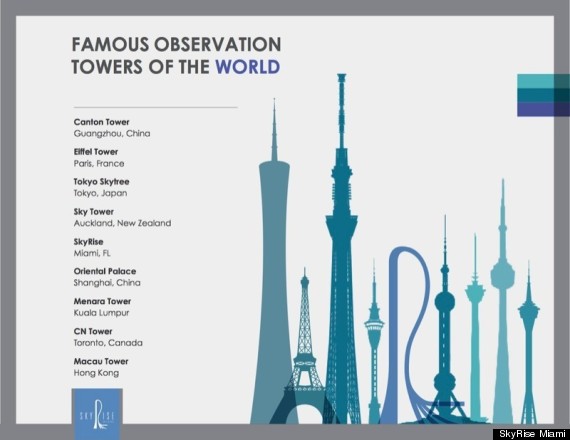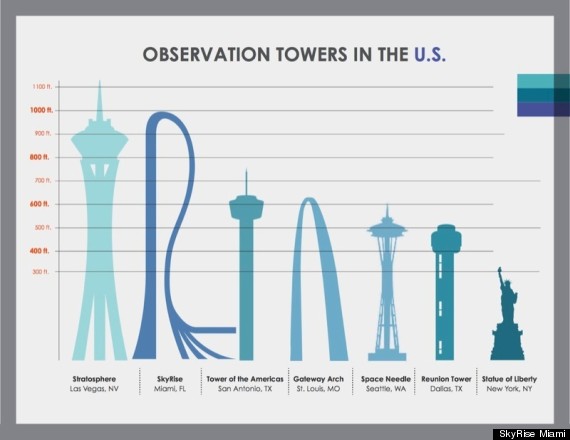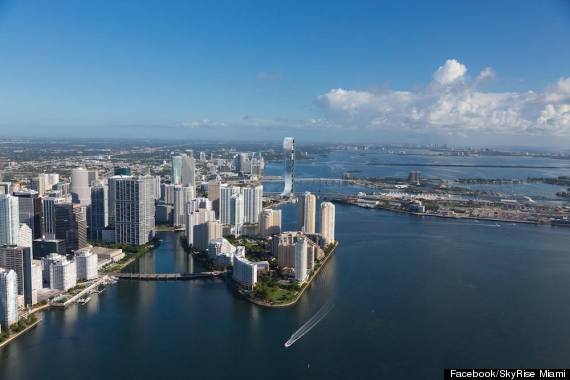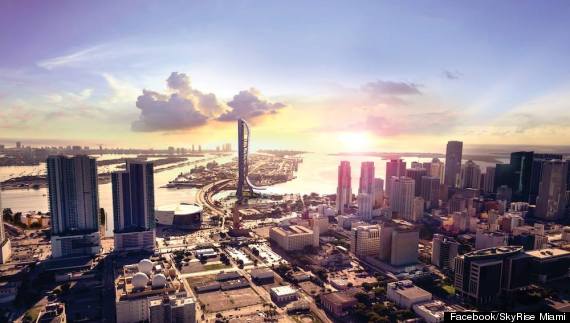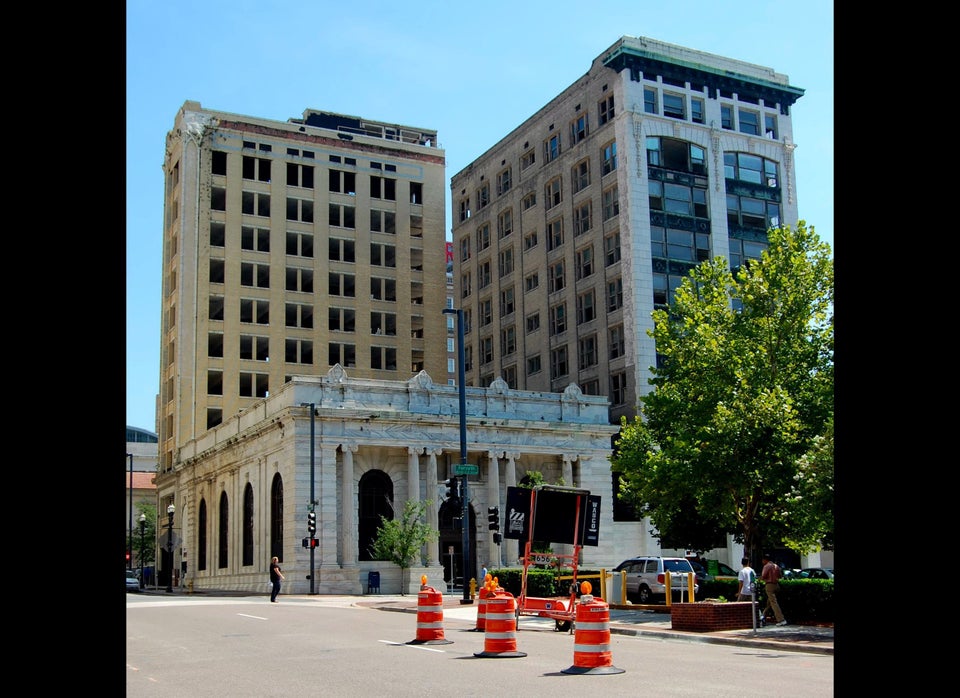 Top 100 Buildings In Florida
Popular in the Community