As if Miami's attractions weren't already over-the-top enough, there's a major new tower coming to town.
Last week, voters approved plans for SkyRise Miami, a $430 million, 1,000-foot skyscraper to be built -- as the building's website describes it --"only minutes away from South Beach." (They're about 10 miles apart, separated by a bridge.) Heralded as "Miami's Eiffel Tower," the thing is seriously stomach-lurching.
Beyond the standard observation decks and restaurant, SkyRise will feature two high-adrenaline thrill -- or shall we say terror -- rides. On SkyRise Drop, visitors will essentially base jump off the skyscraper while "attached to a high-speed controlled-descent wire." In SkyPlunge, they'll lock into a harness and free fall 50 stories before an "extremely rapid deceleration," the thought of which is utterly hair-raising.
And because it's Miami, visitors will cool their adrenaline buzzes with drinks and dancing in a nightclub 1,000 feet above the ground. Three observation decks encased in glass will offer panoramic views of Miami, "from South Beach to the Everglades."
Jeff Berkowitz, the building's developer, has visited iconic towers all over the world.
"None of them have the degree of excitement that we will," he told HuffPost Travel. "Miami is probably one of the most exciting places on Earth... It was the only choice [for the tower]."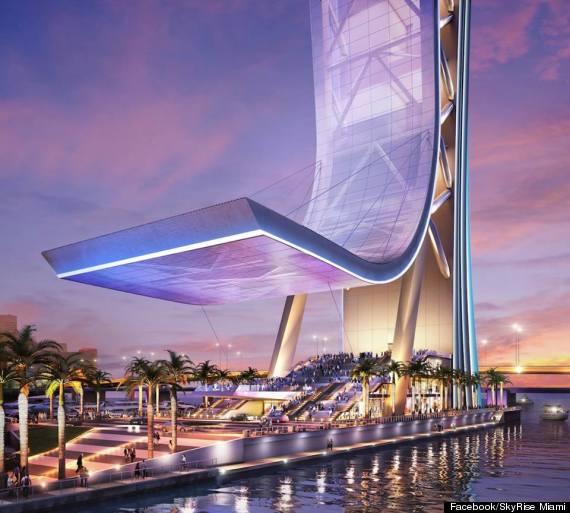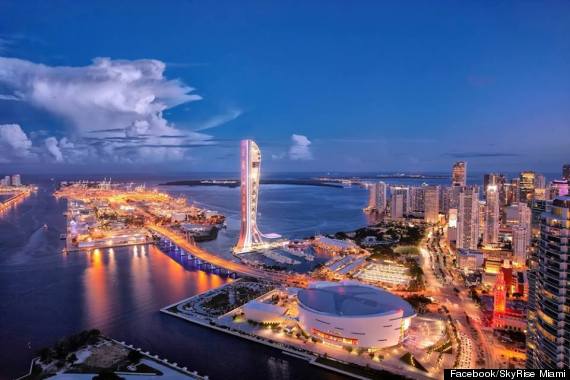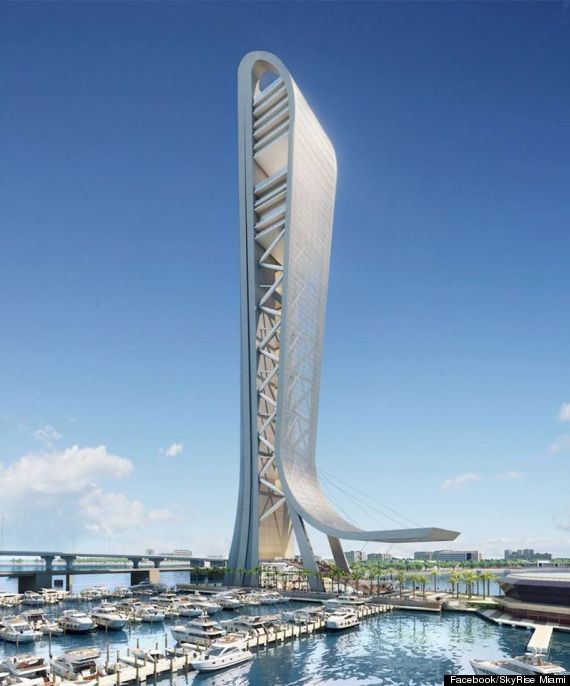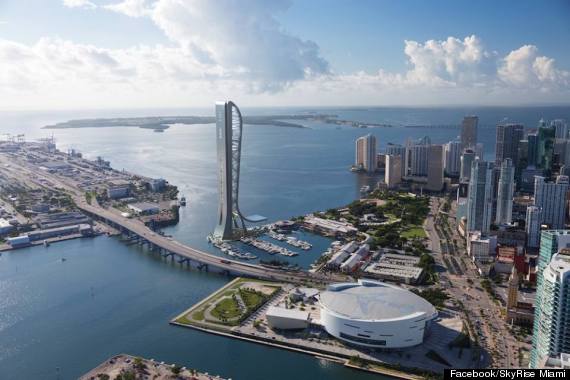 SkyRise Miami will also feature a ballroom for special events, a "flying theater" with aerial shots of Miami and a swanky-looking restaurant.
Builders are set to begin construction on the newly-approved building -- which will be the country's second-tallest observation tower behind the Stratosphere in Las Vegas -- later this year. Developers say they'll have it finished by 2017.
According to Berkowitz, SkyRise is the sign of a new Miami that will serve up thrills for adventurous travelers.
"It's iconic," he said of SkyRise. "It will forever change the skyline and become a symbol of the new Miami."
We can't wait... but our stomachs certainly can. Take a tour in the video below!
Clarification: Language has been added to this article regarding the location of Skyrise Miami relative to South Beach, to reflect more precisely how near the one is to the other.
Related
Before You Go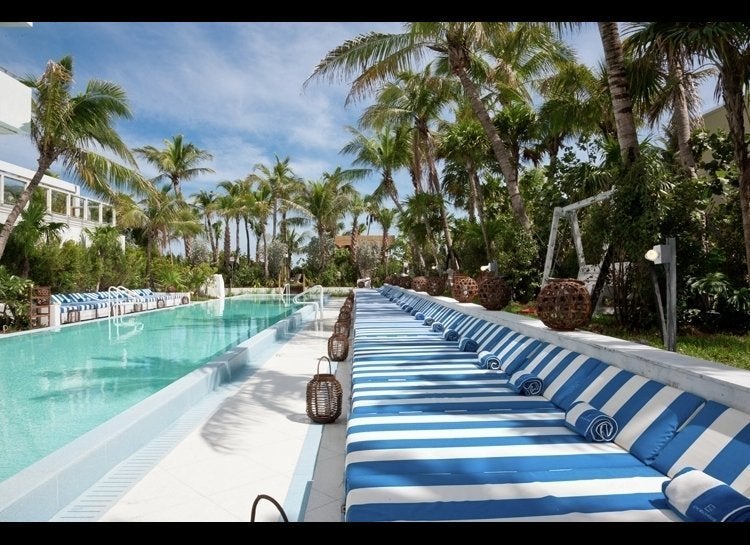 5 Best Places to Spot a Celeb in Miami