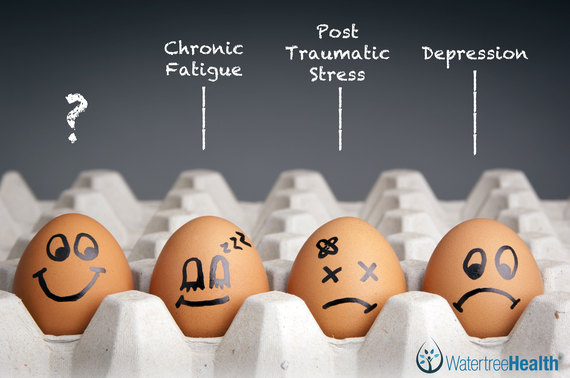 Something frightening is happening. Last month, the New York Times reported that the U.S. suicide rate surged to a 30-year high, according to a federal data analysis. Suicide rates have increased in every age group except adults 65+, with numbers at their highest among the middle-aged. Rates for men ages 45 to 64 rose the most among all males, to 43 percent. Rates for women in the same age group skyrocketed by 63 percent.
Among girls 10 to 14 years old, numbers tripled. 50 girls took their own lives in 1999, compared to the 150 girls in 2014.
Overall, there has been a 24 percent increase in the suicide rate from 1999 to 2014, noted the National Center for Health Statistics. For every 100,000 people, 13 are taking their own lives. In 1999, almost 30,000 people died by suicide. In 2014, over 42,000 did the same.
Our country is clearly undergoing a crisis, particularly within the middle-aged demographic. Robert Wood Johnson Foundation's senior adviser for health care, Katherine Hempstead points to a correlation between suicide among the middle-aged and heightened distress levels over personal finances and jobs due to a declining economy among other factors.
Combine shattered finances with the social isolation of divorce and you have a potential recipe for disaster. Since the 1990s, middle-aged divorce rates have doubled. In 2005, unmarried middle-aged women were 2.8 times more likely to die from suicide than their married counterparts. Unmarried men had an even higher instance at 3.5 times.
Time Magazine's article warns that the risk of loneliness is growing because of housing trends and technology. We are currently seeing the highest number of single dweller households in America while technology exacerbates the social isolation problem. Fewer adults are forming meaningful relationships, and our digital native children are not learning how to connect to one another in person.
Even if social isolation does not lead to suicide, it is becoming a public health epidemic. Scientists have linked loneliness and illness where the human genome is significantly changed long-term. The Washington Post likens such genetic changes to physical damage from diabetes, obesity and smoking. However, social isolation isn't given the same concern. "Loneliness can be a lethal risk," and often overlooked in the individualistic and success-driven culture of America.
Mental illness usually carries a high stigma. It is still hidden away for fear of destroying one's personal or professional lives. People are protecting their façade of invulnerability while they crumble privately.
It's not enough to make May national mental health awareness month. We must combat it directly because our future depends on it.
The New York Times received an "overwhelming response" to their story. If you need help, the newspaper suggests calling the National Suicide Prevention Lifeline at 1-800-273-TALK (8255).
Please seek help. If you cannot spend time with friends and supportive family, there are many third party resources available by phone, or in person. The American Foundation has chapters in every state.
Volunteers are even available by SMS now -- Crisis Textline offers free, nationwide crisis intervention via text message 24 hours a day, 7 days a week.
Several coping strategies suggested by Mental Health Daily involve positive distraction by reading, writing or watching television and movies. Exercise is wonderful because it quickly provides a natural antidepressant effect by stimulating endorphin production to make you feel good.
Healthline reminds everyone to take their medications as directed by their doctors. Prescription compliance is so incredibly important. Improper dosage of medication can increase suicidal feelings. Speak to a doctor about alternative options if prescription drugs are producing negative side effects -- don't change your medical schedule without consulting a professional.
The emotional needs of our communities must be addressed now. Given the data, we know that we are already in an increasingly dangerous situation. Our country is in a mental health crisis.
Co-authored with Shane Power, President of Watertree Health, where Lisa works in communication and business development.
Related