Skyscanner is an airline search engine, that, according to its website, "compares millions of flights to find you the cheapest deal, fast."
Need proof? Meet Jen, Skyscanner's social media manager for the U.K. and Ireland. She became a sensation among customers after Skyscanner user James Lloyd noticed the site suggested he take a 413,786-hour, 25-minute layover on an already exhausting-looking trip from New Zealand to London.
Airlines and airline travel services are known for their high response rate and willingness to interact with customers on social media, but attempts are not usually this hilarious.
Jen not only offered to look into the mistake, she also offered some very valid options for Lloyd to consider during his extended layover in Bangkok: a river cruise on the Chao Phraya, for example, or "become a Tai Chi expert."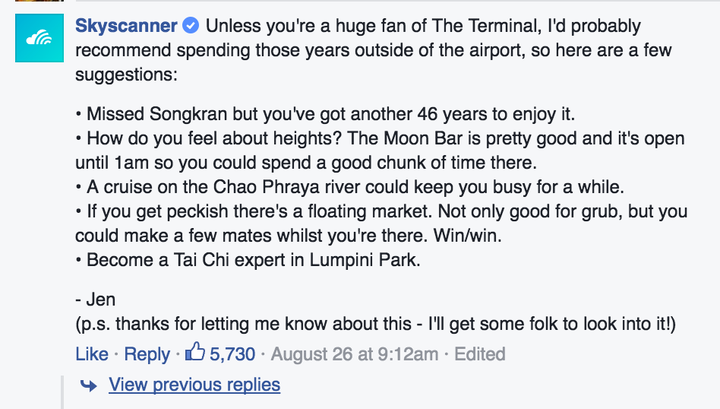 Social media, of course, was quick to have a field day with the cheeky response. Some people flat out praised Jen.

Others were inspired to start using Skyscanner's services from the exchange.

Jen appeared to have a hilarious kickback for every commenter, including those with less-than-flattering remarks (there's one in every comment thread, right?).

A spokeswoman for Skyscanner told The Huffington Post the company "never imagined the Facebook discussion between Jen and James would gain this much interest," but "being able to deal with customers' questions while building relations with them is key."
Still, was the brand upset at just how far this interaction went? Not even slightly.
"We're lucky to have a great team who feel passionately about this. Jen's light-hearted response has shown that brands can be human at the same time as efficient. Needless to say, we are very proud to be #teamjen," she said.
We too, are totally on #TeamJen.
Related
Before You Go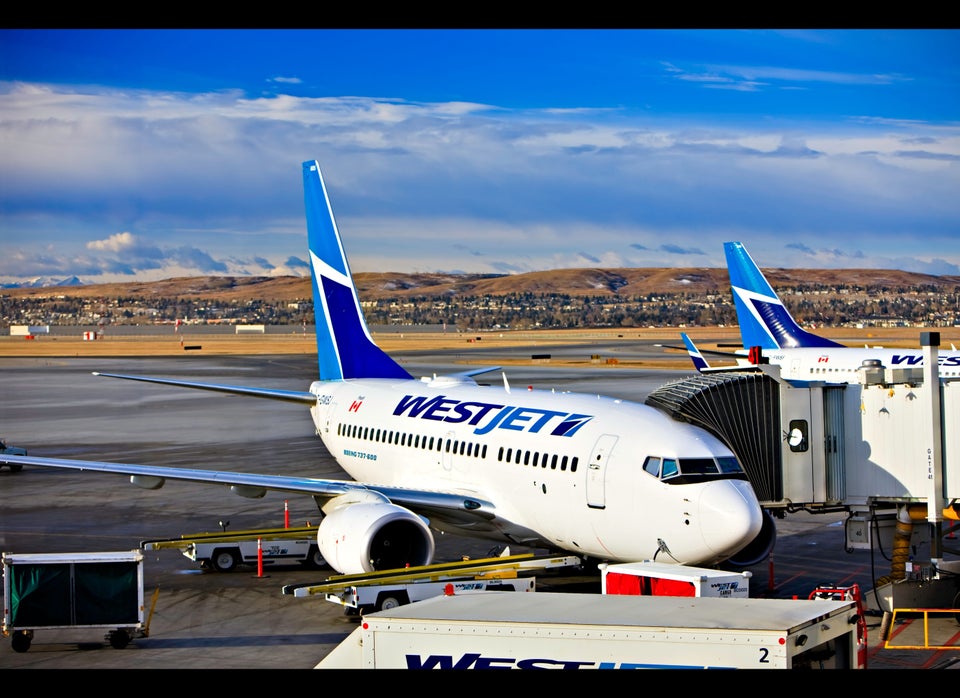 Best Budget Airlines