Slack just hired Leslie Miley, a former Twitter engineer who drew attention last year for publicly calling out the social network for what he saw as a biased approach to hiring and a lack of true commitment to diversity.
Miley, who has also worked at Apple and Google, is now director of engineering for Slack's growth team. The hiring is just the latest sign that the group chat software maker is serious about this diversity stuff.
"Tech companies all manage and promote the same way, but I wanted a place that would give me latitude and say, 'We're open to experimenting and doing something different,'" Miley told The Huffington Post. "Slack is still young and this is an opportunity to build an organization and a culture."
He added that was blown away by the company's commitment to hiring empathetic people. The idea of "I care about you [the worker] as a human being," was really important, he said.
Slack founder and CEO Stuart Butterfield has been outspoken about the need for the company to hire all kinds of people. Even though it's become increasingly common for tech companies -- notoriously short of women and underrepresented minorities -- to promote their diversity efforts, it's still relatively rare for CEOs to take a stand on the issue. 
Slack works with Paradigm, a diversity consulting company that helps startups come up with strategies for reducing bias in hiring, promotions and retainment. Paradigm also works with Pinterest and Airbnb.
Now at about 350 employees, Slack's made clear progress: Forty-three percent of the company's managers are women, 9 percent of engineers are black, and 8 percent of employees overall are black, according to diversity numbers the company put out in February. Those figures are higher than most tech companies, but still a ways off from a nationally representative number. (About 13 percent of the U.S. population is black). 
Butterfield's commitment was probably easiest to see back in February, when four of Slack's black women engineers got on stage and accepted an award on behalf of the company for fastest rising startup of the year, instead of the CEO.
Still, Slack has work to do. Diversity doesn't seem to have been on the agenda at the tech firm's founding in 2013. No women sit on its board of directors -- a common situation for young tech companies, which mainly get funding from the male-dominated venture capital industry. Those VC partners then take spots on the new businesses board.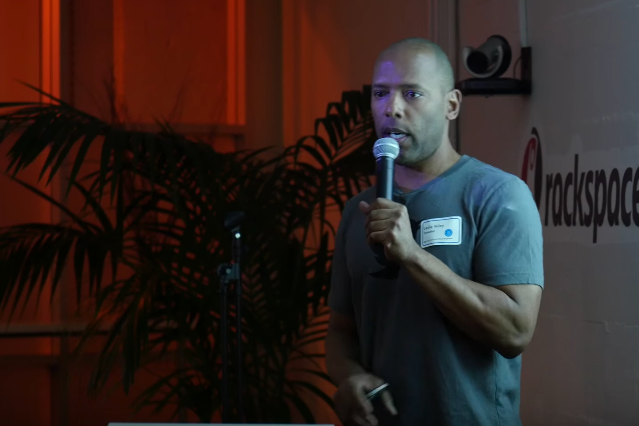 Like most of its peers in Silicon Valley, Twitter has been upfront about its failings to hire more diverse employees, and has vowed to do better. But Miley painted a depressing picture of a firm that's largely blind to the bias holding it back from hiring outside its comfort zone.
Miley said a "particularly low moment" was being told by a senior vice president that "diversity is important, but we can't lower the bar."
The belief that you're hiring white people because to do otherwise would be a lowering of your standards is a clear example of unconscious bias. It's the same as saying: "White people are the best workers." No one pushing for diversity is asking that companies lower their requirements -- just that they re-examine how they go about hiring people to see if they're truly meritocratic.
In a statement to HuffPost, Twitter said it is committed to doing better on diversity.
"This commitment includes the expansion of our inclusion and diversity programs, diversity recruiting, employee development, and resource group-led initiatives. Beyond just disclosing our workforce representation statistics, we have also publicly disclosed our representation goals for women and underrepresented minorities for 2016, making us the largest tech company to put hard numbers around its diversity commitment," the company said.
There are all kinds of ways bias creeps into the hiring process -- managers tend to hire people who look like them and have shared experiences, or those who have gone to certain schools. These aren't signs of someone's superior skills -- but signs of a shared culture.
Miley said he isn't sure exactly how he'll address these issues at Slack. One thing he's got his eye on is employee referrals: 
"We love referrals. We're like, 'Get your friends.' Well your friends are going to look like you. How do you break that mold? That is something I'm really looking to try and make an impact in, and I'm not sure how," he said. "Maybe we don't do referrals."
In another Medium post in 2014 called "The Meritocracy Myth," Miley expressed regret for not speaking up sooner about biases he was seeing in his industry.
"I put stock grants, high salaries, and the seductive tag line of 'having an impact' above engaging in dialogue about the lack of people who look like me. I never really challenged the ubiquitous bar that seem to exclude all but the smartest, luckiest, and economically advantaged people of Hispanic or African Descent, and lastly, By way of silence, I condoned many of the practices mentioned earlier."
Let's hope he keeps talking.
This story has been updated with comments from Leslie Miley.
Calling all HuffPost superfans!
Sign up for membership to become a founding member and help shape HuffPost's next chapter