Definitely not your typical Christmas card!
The Slade family, of Gilbert, Ariz., really pulled out all the stops this year for their annual Christmas video (above). At nearly three minutes long, the holiday greeting features the song "Up On The House Top," retro costume changes and lots of cats. But it's the video's special effects that really catch the eye, especially when the family members appear to be walking on the walls and ceiling.
In a separate behind-the-scenes video, dad Micah Slade explains that the secret to the footage is a special room built on a gimbal behind the family's house. The room was constructed for the Christmas video and can be rotated 360 degrees.
Writes the creative dad in the making-of video's "About" section on YouTube:
It was super fun as a family to build something that I have always wanted to do. My wife and kids are so awesome and patient :) I am so lucky that I get to do these fun things and make stupid videos. If you are planning on building a gimbal anytime soon (I mean everybody needs one) feel free to ask me questions on the details. P.S. there was a lot of math involved that I never thought I would use in my life.
"We've never done a Christmas card and he was like, let's just do a little Christmas card for the family and I thought that was a good idea," she said.
However, the video garnered a surprising number of views on YouTube, leading to an even more over-the-top production in 2012.
While the attention has been exciting, the Slades told Fox that the opportunity to bond as a family was really the best part of the whole project.
"What's most important to us is the memories we create with our kids," Whitney Slade said.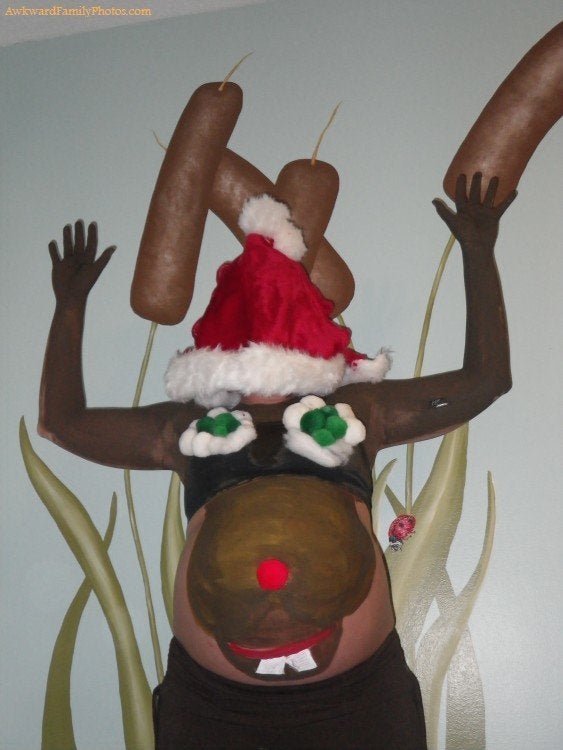 Awkward Family Photos Holiday Edition