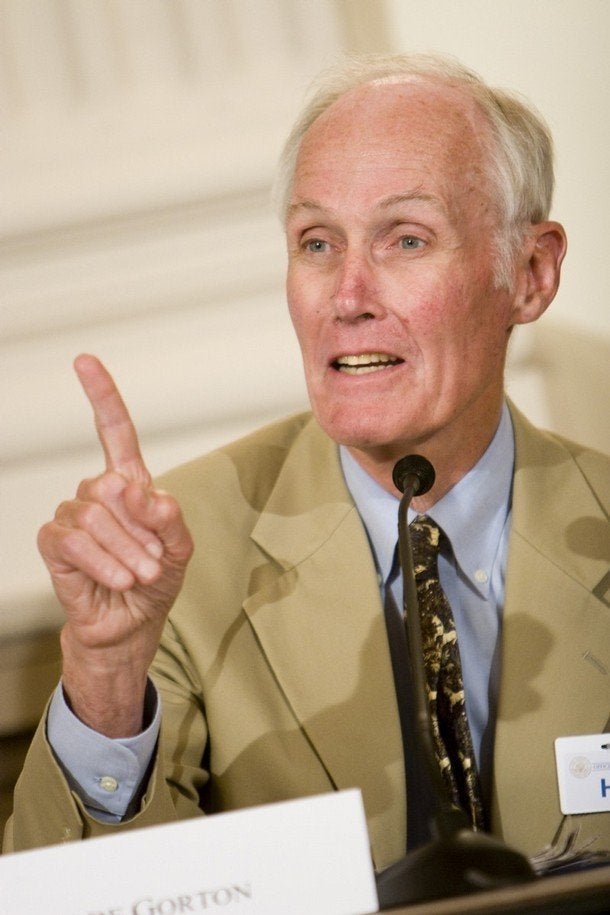 Former 9/11 Commission member Slade Gorton said on Thursday that he did not think Congress or the White House would serve the country's interest by setting up an investigation into the possible use of torture during the Bush years.
"Like the president," Gorton said in an interview with the Huffington Post, "I am far more concerned about the future than the past. And in that sense, no, I don't think it is in our interest to look back at this issue."
A former Republican senator from Washington, Gorton was one of only ten members to sit on the committee tasked with investigating the terrorist attacks on the United States in September 2001. His work, as well as those of the other nine officials on that committee, has been cited as a possible template for an investigation into the possibly illegal use of interrogation techniques by Bush administration officials. As such, his critical remarks don't help the cause of those who believe that a bi-partisan effort can be put together to look into the authorization of waterboarding and other harsh techniques to interrogate detainees.
In speaking out, Gorton has become one of, if not the first 9/11 Commission member to comment about the possibility of investigating Bush years. Another official with ties to the 9/11 Commission, general counsel Daniel Marcus, similarly expressed skepticism that such an effort could be duplicated to look into the Bush years.
"The parallels are not exact here," Marcus told the Huffington Post. "I do think that we and the world already know a lot about what happened [with the use of torture] and we now, as a matter of policy, have repudiated what was done, said it was illegal, and said we are not going to do it anymore. So it is a different kind of situation than the 9/11 Commission where no one knew what the hell had happened, what went wrong on 9/11, what happened, why was our intelligence so wrong... if you don't want to foreclose criminal investigations you are going to have a hard time getting testimony from people without giving immunity. And the commission can't grant immunity unless it is under their statute."
In addition to expressing concern about a possible investigation of the use of torture, Gorton also criticized Obama for releasing memos that detailed the Bush administration's use of, and legal rationalization for, these interrogation techniques. Joining a growing chorus of Republican officials, he said such a move compromised America's ability to conduct counter-terrorism operations and even made it more vulnerable to terrorist attack.
"I think the president has now for all practical purposes guaranteed that we will get no useful information from any terrorist whom we capture," he said. "I think he has guaranteed that the CIA will be as least as risk averse as it was before 9/11. And regrettably he has decreased the chance of preventing a terrorist attack in the future."
Calling all HuffPost superfans!
Sign up for membership to become a founding member and help shape HuffPost's next chapter