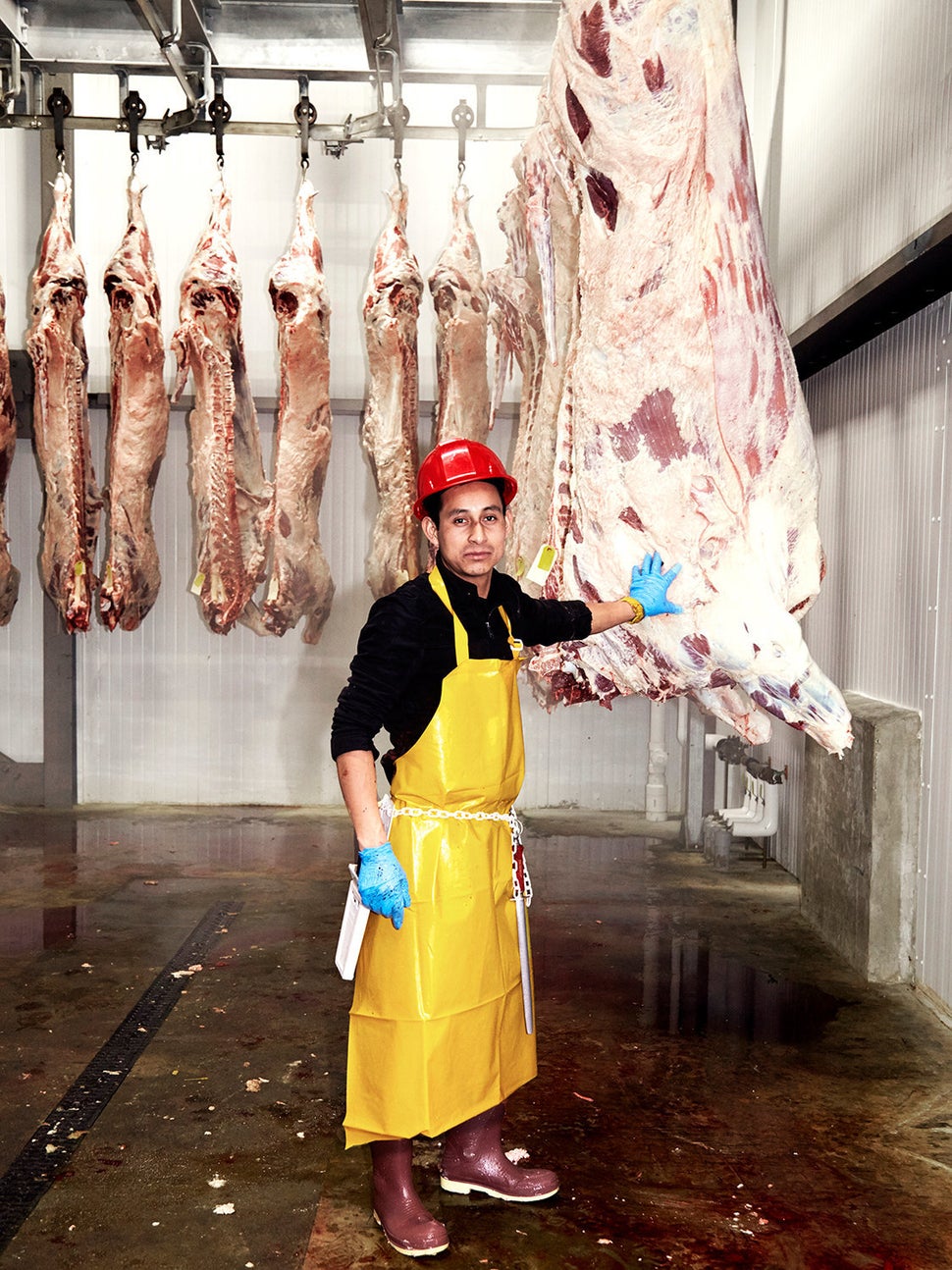 If you google the term "slaughterhouse photos," the results tend to have certain adjectives connected to them — "shocking," "heartbreaking." Even, simply, "horror."
There is a good reason for that, of course. Many meat-packing plants have been criticized not only for practices that torture the animals processed there but for conditions that endanger and exploit their workers.
Evidence of such abuses is typically only obtained through undercover videos publicized by animal rights groups. Such videos, accompanied by the advent of industry-backed "ag-gag" laws that seek to prosecute those responsible for them, have given the entire industry a reputation of secrecy that runs counter to the food movement's increasing interest in how the food we eat is made.
The Vermont Packinghouse, based in a North Springfield, Vermont, facility that previously produced Ben and Jerry's Peace Pops, does things differently.
The plant, which opened for business two years ago, prides itself on its transparency and appears to be one of the nation's only examples of a glass-walled slaughterhouse. (Lorentz Meats in Cannon Falls, Minnesota, adheres to a similar model and co-owns the Vermont facility.)
The Vermont plant's owner, Arion Thiboumery, says he wouldn't have it any other way. He welcomes tours of the facility, which specializes in "niche" meat markets including organic, pasture-raised and grass-fed products, for anyone who is interested. All you have to do is call ahead and set a time.
"We feel like we're proud of what we do here and we want everything to be above board," Thiboumery told The Huffington Post. "We'll tell you about how the animal was raised and we'll talk about how it died. We're not embarrassed about it."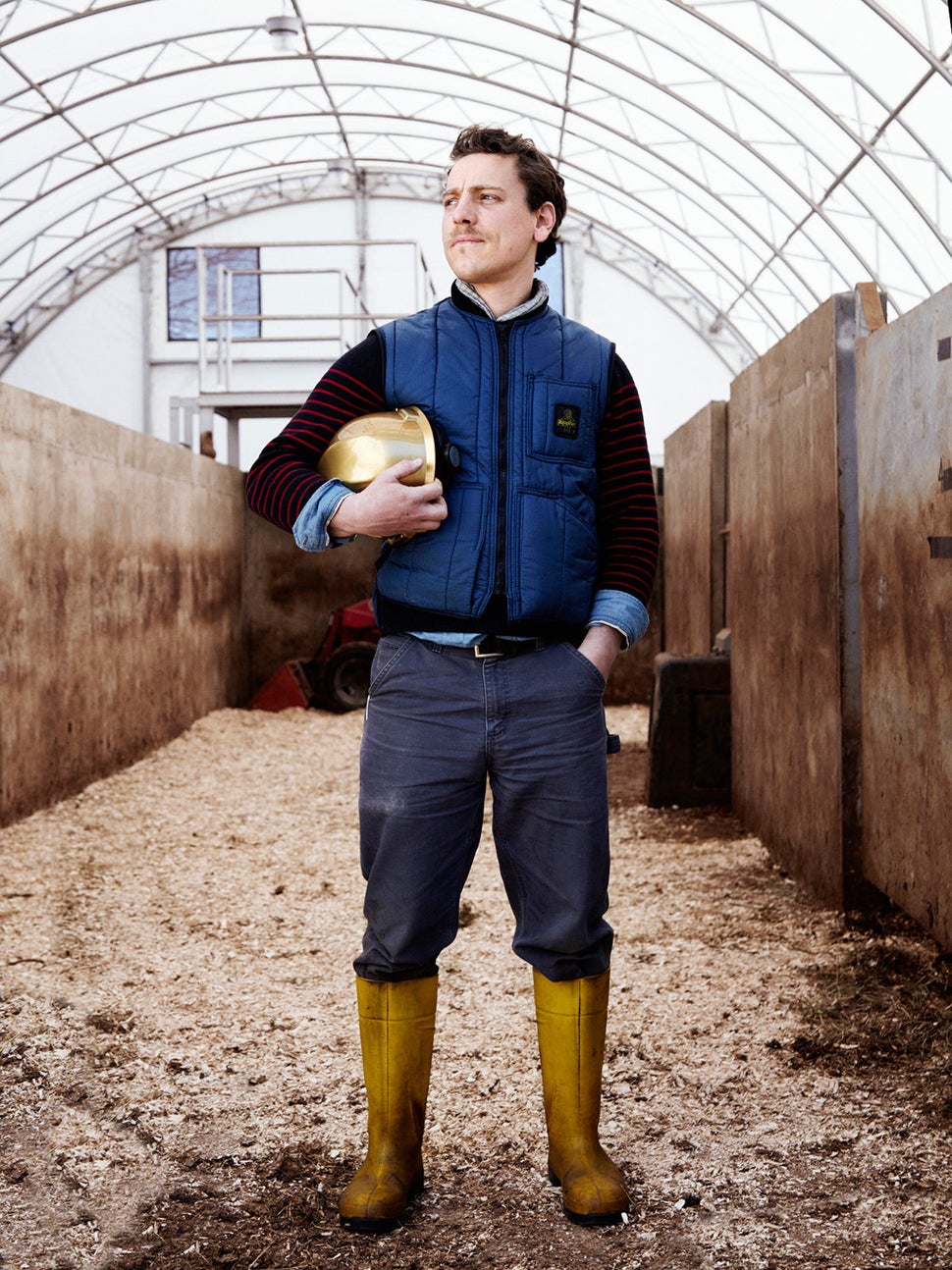 That level of openness attracted New York-based photographer Everett Meissner. Often attracted to subject matter "off the beaten path," he became curious about slaughterhouse workers and sought out facilities near a small secondary residence he maintains in Vermont. His search led him to Vermont Packinghouse, just a few hours' drive away from his second home.
When Meissner arrived at the plant earlier this year, he met with Thiboumery and got a quick tour of the space before being told to go ahead and "do your thing." Nothing was off limits, which came as a surprise to the photographer.
"I was kind of blown away by their open-door policy," Meissner said. "The feeling you get at these other places is that it's happening behind closed doors and you don't look past the gate."
The images show the facility's workers involved in various points of the process of breaking down an animal, as well as a group of college students that was visiting the site that same day.
One shot, one of Meissner's favorites from the collection, captures a female student's visual reaction as she watches a cow being processed, its reflection visible in the glass of the viewing window.
The frankness of the operation was appreciated by Meissner, who admitted he is among those carnivores who hadn't given much thought to the slaughtering process that's responsible for providing his food.
"If you're a meat eater, you have to accept that at some point the animal does have to get killed," he said.
Thiboumery's approach to his business appears to be catching on. He said the company's business is experiencing rapid growth and high demand. But his operation of some 50 employees is still dwarfed by the size of the large producers that dominate the industry.
While some of the industry's key players are beginning to dip their toe into "niche" markets by offering antibiotic- and hormone-free lines, he doubts many of them will embrace transparency in a similar way.
"Death is a part of life," Thiboumery said. "When we acknowledge that, bring care to it and aren't just trying to shove it into some dark corner and make it go away, I think it actually makes us more human when we do that."
Joseph Erbentraut covers promising innovations and challenges in the areas of food and water. In addition, Erbentraut explores the evolving ways Americans are identifying and defining themselves. Follow Erbentraut on Twitter at @robojojo. Tips? Email joseph.erbentraut@huffingtonpost.com.