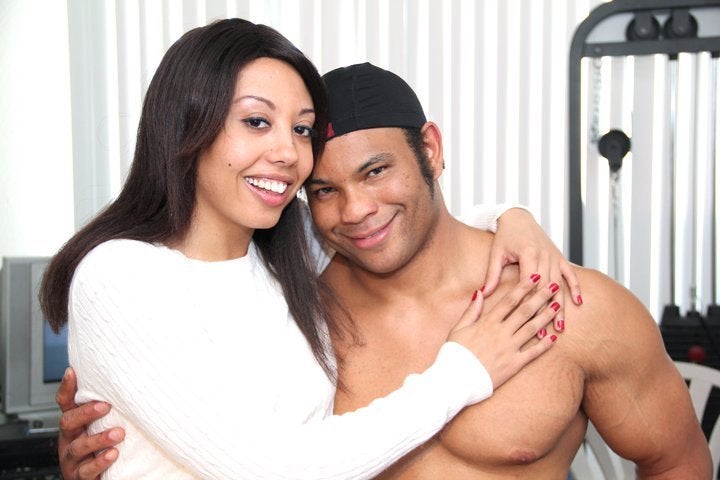 LOS ANGELES -- More testing is required to determine the cause of death of adult film actor Marland Anderson, known professionally as Sledge Hammer, the Los Angeles Department of the Coroner told The Huffington Post on Wednesday.

The autopsy was conducted Tuesday but the cause of death has been deferred, pending tests that could include toxicology, histology, pathology or collection of investigative reports, according to a source who did not want to be named at the coroner's office. "Even if it's a bullet to the head," if it's a high profile case, the cause of death will be deferred in order to "cover all bases," the source said.
Anderson was tasered twice in an attempt to restrain him while he was en route to the hospital, where he was headed for an examination after reportedly attempting suicide, according to Los Angeles police officers.

Anderson's death shocked the adult film community and has raised questions about the police's use of tasering to restrain the burly actor.
On the morning of April 8, Anderson was "very calm when the cops came," his girlfriend of three and a half years, Alexa Cruz, told HuffPost. "He put his hands behind his back," she said, adding that he had slept only a few hours in the past three or four days.
"He kept telling police that he was tired and needed sleep and that he was scared. He was worrying that people were going to come after him," she told HuffPost.
Anderson had insomnia that would trigger paranoia, anxiety and "schizophrenic tendencies," Cruz said.
"He wouldn't sleep for a day or two and that's when he would get paranoid that people were making fun of him or going to hurt his family," she added.
"He really didn't seem depressed until the last week of his life," Cruz said. "He felt that he was a burden on me; he would watch the news and he wanted to be a superhero. It made him more depressed that he couldn't do anything about everything going on in the world."
Anderson had used medical marijuana to help him sleep but had stopped a couple weeks before his death because it was aggravating his paranoia, Cruz said. Anderson also relied on sleeping pills and some alcohol to help him sleep, although neither helped much because of his size, according to Cruz.

Cruz was adamant that the persona Sledge Hammer was a character created for her boyfriend and was not representative of who he truly was. "He hated violence and would never hurt anyone. The whole crossed-arm and sunglasses and mean face was a character, not him."
Doctors later told Cruz that Anderson had shown up to the hospital in cardiac arrest and then fell into a coma. They also told Anderson's family that he had lost all mental capabilities. On April 13, five days after he was tasered, Anderson was taken off of life support by his mother.
Regarding comments that steroids could have been a factor in Anderson's cardiac arrest, Cruz said, "He was very against steroids and never took them. He was never a professional body builder." She added, "In fact, he wanted to be smaller. And he came up clean for any drugs at the hospital."
Adult film director and close friend Stoney Curtis told AVN that Anderson's family was looking into hiring a "top lawyer who handles wrongful death cases involving excessive Taser use."
Los Angeles Police Department Lieut. Andrew Neiman told HuffPost that police were responding to a suicide attempt report at 3:24 a.m. on April 8 in the Reseda area when they encountered a distraught Anderson. When they arrived, Cruz told police that Anderson had tried to hurt himself with a knife, and she had struggled with him for it, according to Neiman.
Officers requested an ambulance for assistance in transporting Anderson to the hospital for an examination. Police handcuffed Anderson's hands to a gurney in the ambulance "for his safety and for the safety of others," according to Neiman.
While en route to the Northridge Hospital, Anderson started exhibiting "bizarre behavior," Neiman said, adding that the actor tried to stand up in the ambulance and eventually was able to break one of the handcuffs.
The officer in the ambulance tried to control Anderson by "bear-hugging" him, according to Neiman, but Anderson was able to break the gurney free from the locking system in the ambulance. At that point, Anderson was standing up, with one arm attached to gurney and "swinging the gurney around," Neiman said. The ambulance pulled over so that the officer's partner who was tailing it could assist.
The officers were unable to control Anderson so they pressed a taser against Anderson once, Neiman said. "It was ineffective. There was no response." So the officers called for backup, and six to eight additional officers responded; they released Anderson from the gurney and took him outside of the ambulance, Neiman added.
"Again, because of his strength and size, they were not able to control him," Neiman told HuffPost. "They attempted another contact tasing, which was again ineffective. Ultimately, they were able to control him with body weight and firm grips." At that point, the officers put Anderson back in ambulance and transported him to the hospital.
LAPD's Force Investigation Division is investigating the case, as it does anytime a person is hospitalized as a result of a police action. The investigation could take as long as a year, according to Neiman.
The following photos, courtesy of Alexa Cruz, show Cruz, Anderson and a candle memorial.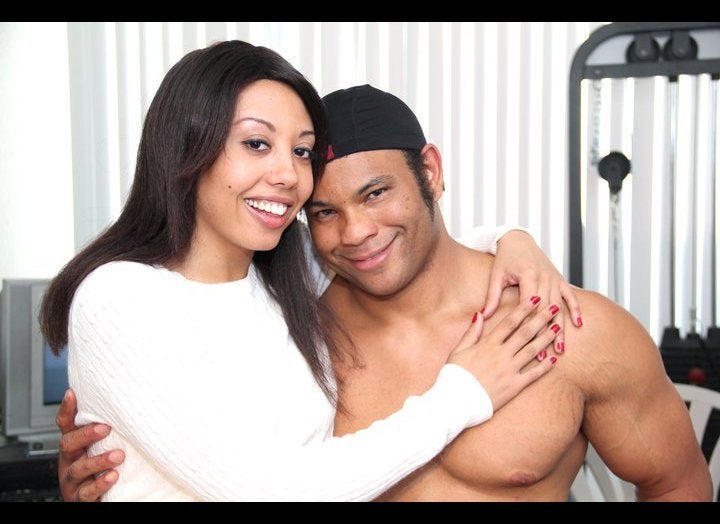 Popular in the Community