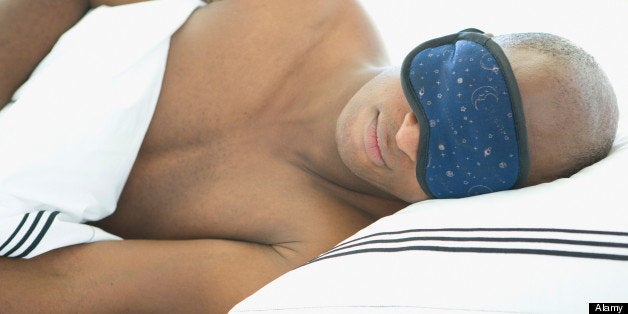 Risk factors for obstructive sleep apnea -- the sleep disorder in which breathing repeatedly stops and starts -- run the gamut, from smoking and high blood pressure, to the most common, high body mass index (BMI). But a recent study by researchers at Wayne State University School of Medicine reveals that even with BMI accounted for, one key risk factor remains -- race.
Lead researcher, James Rowley, PhD, professor of medicine at Wayne State Medical Director of the sleep disorders center, says that the mechanism for a racial difference in sleep apnea severity is unclear, but potential mechanisms include anatomic differences that affect the way the upper airway open and close, as well as differences in the neurochemical control of breathing.
Obstructive sleep apnea, the more common form that occurs when throat muscles relax

Central sleep apnea, which occurs when your brain doesn't send proper signals to the muscles that control breathing
Rowley's research isn't the first to identify differences in how race affects the quality of sleep.
Unlike Rowley's study, however, the authors of last year's research surmise that the majority of the differences in sleep patterns between races can be chalked up to environmental or even geographical factors — rather than genes or physical characteristics like variations in facial structure that could interfere with breathing and sleep, TIME's Alice Park noted.
Regardless of why sleep apnea occurs, experts point to ample evidence for treating it.
Calling all HuffPost superfans!
Sign up for membership to become a founding member and help shape HuffPost's next chapter
BEFORE YOU GO
PHOTO GALLERY
7 Sleep Conditions