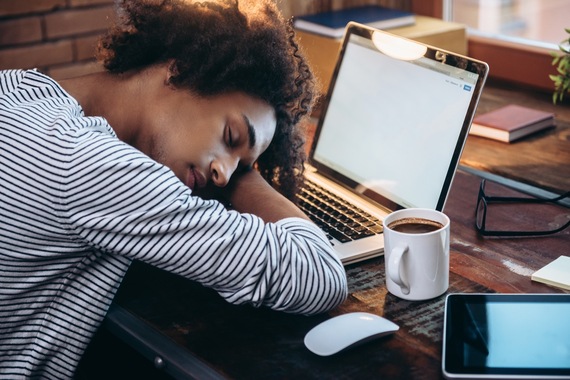 Seattle Public Schools is the largest urban district to shift to later start times for teens. This also means earlier start times for elementary schools. A seemingly simple flip creates logistical challenges that are deterring other districts from doing what's right for teens. But it can also lead to improvements for all students.
In Seattle we have a three tier system of start times and will be moving 53 elementary schools into the earliest tier next year. This makes it possible to shift high schools and middle schools later. It's also consistent with brain research on younger children, which shows that their best learning time is early in the day. However, with elementary schools finishing at 2:05 there will be an enormous need for after-school child care lasting up to four hours. This is more than half the length of the normal school day.
This challenge is exacerbated by three other factors. 1- Seattle is in the throes of rapid growth and our school district is expanding by more than 1,000 students annually. 2- Recent changes in state law require reductions in class size for grades K through three. Consequently we need to use all elementary classrooms and are losing space dedicated to licensed childcare. 3- The state of WA has still failed to fully fund public education, and we cannot possibly afford the costs of an extended school day.
The start-times switch is being led by Assistant Superintendent of Operations, Pegi McEvoy. Her response to this multi-whammy is, "Let's not waste a good crisis."
She refers to the Chinese definition of crisis as a dangerous opportunity. The opportunity is to use the demands of the start-times switch to significantly improve our after school programs. Teens will benefit from later start times and more sleep. Elementary students will benefit from improved after-school activities and services. The current after-school delivery model is failing to meet the needs of many students, and the start-times shift is forcing us to make changes sooner rather than later.
Right now after-school services are a mix of licensed childcare, free partner provided services and fee-based enrichment classes. Some schools are saturated. Others have none. Services are not available to all students who need them.
Seattle Public Schools has formed a task force and embarked upon the process of developing a comprehensive plan that addresses the "whole child" needs of every student. So far, the vision is after-school activities that support academic and social-emotional growth with hands-on experiential learning, mentoring, family engagement and a host of health and mental health services. The entire visioning, planning and execution is through an equity lense to ensure that every student, in every part of the city has full access.
In a cash-strapped district that's already short on space it's completely unclear where the resources will come from. The task force has determined that we need to have systems level conversations with state legislators, the City of Seattle, community based organizations, parents/guardians, and other stakeholders. The hope is our broader community will support what's right for our children, as they have many times in the past.
Essentially Seattle Public Schools has woken up to the real needs of the whole child. Teens need sleep. All students need multiple supports. The crisis is in the logistics and the funding, but if that stops us we're not doing our jobs. Seattle is pursuing a broader transformational solution rather than a narrowly focused transitional one. This is a great way to give sleep a chance and to take full advantage of a good crisis.