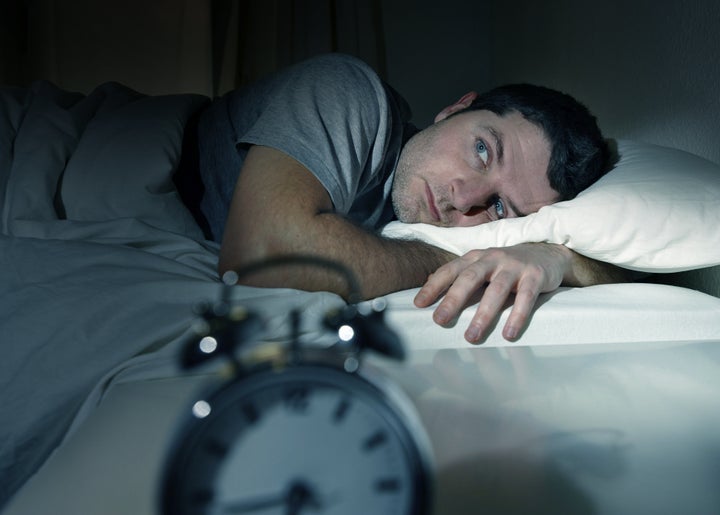 Unsurprisingly, Americans are among the most sleep deprived people in the world. And it's no wonder, given that we're home to sleep saboteurs like super-sized iced coffees, all-night diners and The City That Never Sleeps. From stress and insomnia, to game-changing overtime scores and unanticipated election results, there are far too many reasons Americans are often up well past their bedtimes.
But what happens when all that not sleeping is translated into cold, hard facts? To put these sleep struggles to bed, we've partnered with Sleep Number to round up nine surprising statistics about Americans' sleep habits, using data from both Sleep Number and third-party sources. Take a look, and rest easier tonight.
83.6 million
The estimated total number of Americans who are sleep deprived.
1 in 3
The number of U.S. adults who say they aren't getting enough sleep on a regular basis.
$41 billion
The estimated amount of money Americans spent on sleep aids and remedies in 2015.
45
The percentage of U.S. adults who say lack of quality sleep affects their daily activities at least once a week.
7 hours, 51 minutes
The average amount of time U.S. adults spent in bed on election night, compared to a weekday average of 8 hours and 16 minutes, making it the most sleep-deprived night for Americans in 2016.*
54
The minutes later than on an average night that Cubs and Indians fans went to bed after the final series game.*
10
The percentage of people who take weekday naps, compared to 12.7 percent who nap on weekends.*
46
The average minutes lost in bed to fans in Massachusetts on the night of the biggest football game of the year. By comparison, fans in Georgia lost 34 minutes in bed that same night.*
50 to 70 Million
The number of American adults who have some kind of sleep disorder.
*Based on proprietary biometric sleep data provided by Sleep Number® SleepIQ® technology.
Don't be another statistic. Sleep Number® beds are designed with your individual comfort in mind. Adjust each side to your ideal level of firmness, comfort and support ― your Sleep Number® setting. Plus, when you add SleepIQ® technology, you'll know what changes to make for your best possible sleep.