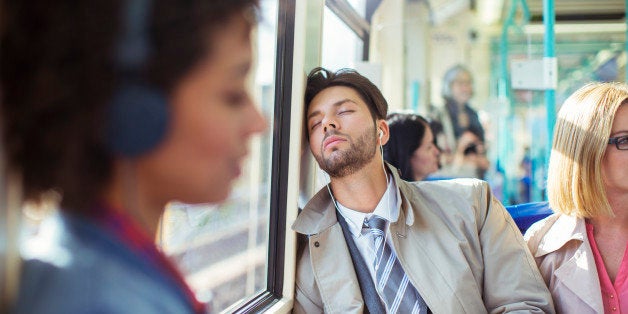 Last week, Arianna Huffington told me to sleep my way to the top.
Before you get any ideas, let me explain.
As part of a college tour surrounding the publication of her book The Sleep Revolution, the media magnate with a soothing Greek accent came to USC to preach her new philosophy: sleep.
Like the eponymous website she founded, Huffington now serves as a sort of content aggregator for sleep information, dispensing tips and expert factoids from scientists in the field.
She explained it in a really succinct way. "Your brain can either entertain guests or clean up the house. If you don't clean out the toxins by sleeping, it leads to Alzheimer's." When she said that, there was an audible response from the crowd gathered in the basement of the Tutor Campus Center - and rightfully so. As a college kid, hearing that pulling an all-nighter will lead to more than just falling asleep in the back of lecture definitely hit home.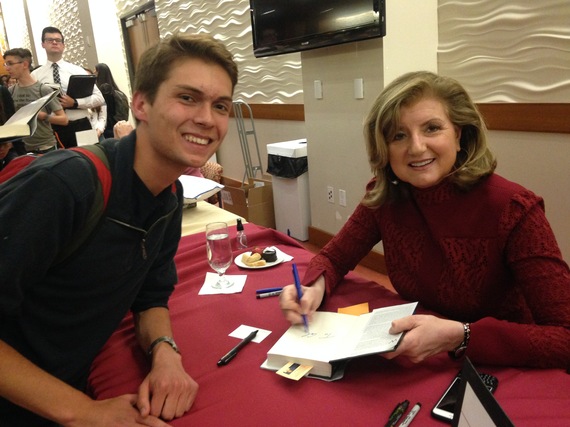 Immediately after this revelation, Huffington had the crowd in stitches, laughing at a Donald Trump joke. For me this really illustrated the expertise Ms. Huffington exhibited during the talk. Maybe it was my unashamed adoration of her Greek accent (which I love more than most things in life) but I thought Huffington showed a particular talent for engaging the crowd. She switched from joke to serious fact to personal anecdote to joke again with uncanny ease. She's easily the most talented speaker I've heard at a Visions and Voices event.
One thing she said at the end of her talk really stood out to me: "We talk about nutrition and exercise, but no one says anything about sleep." She's right. "Eat well and work out" is the mantra I came into college with to stay healthy (and avoid, semi-successfully, the freshman 15), but no one ever told me anything about sleep.
Not only does not sleeping make you less happy and less healthy, it can also be deadly. Huffington said there are 1.2 million drowsy driving car crashes every year - and 8,000 people die as a result of themselves or someone else driving on little sleep.
So how can we get more sleep? Well the obvious answer is to make more time for...well...sleep. But there are other things too; one of the most heinous sleep-inhibitors is the smartphone. I know I'm so guilty of this; I keep my phone literally next to my pillow on my bed. That's the worst thing you can do, Huffington said. Half an hour before she goes to bed, she turns off all devices--impressive for a woman who runs a 24-hour media empire.
But the event wasn't just Huffington speaking to the crowd, as part of the "Sleep Revolution" tour, she brought a "sleep fair" to campus where students had the chance to win a number of prizes, including a Sleep Number bed. Personally, I won a swag bag that must've had nearly $500 of sleep-related merchandise. It contains, among other things, a pillow with the words "sleep your way to the top" embroidered on it. And thanks to Arianna Huffington and this Visions and Voices event, I plan to do just that.
This post was originally published on Trojans 360, USC's Official Student-Run Blog
This post is part of our series on sleep culture on college campuses. To join the conversation and share your own story, please email our Director of College Outreach Abby Williams directly at abigail.williams@huffingtonpost.com. And you can find out here if the #SleepRevolution College Tour will be visiting your campus, and learn how you can get involved. If your college is not one of the colleges already on our tour and you want it to be, please get in touch with Abby.