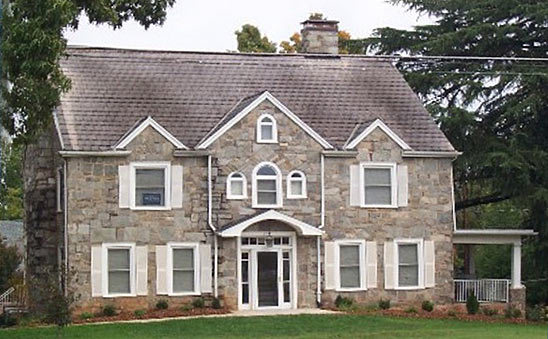 I recently received an email about the Huffington Post's Sleep Revolution and it's mission to encourage college students around the country to take their sleep more seriously. Although we were a little late and missed the boat in joining with HuffPost to bring their mission to our campus this year, I was encouraged to blog about my experiences with sleep and wellness. I thought this might be a great opportunity just to share, as a mental health professional, what I have noticed when working with college students.
First, from a mental health perspective, sleep is something I ALWAYS ask about when I first start working with someone. I can learn so much about how well a person is doing by taking a few minutes to understand what their sleep looks like. If someone struggles to fall asleep, stay asleep, never feels rested or sleeps all the time then I have a few things to consider. First and foremost, is this related to a health issue and should I refer them to a doctor to get checked out? Second, is this a sign of possible depression, anxiety, stress, etc. Poor sleep could point to a number of mental health issues.
In my experience, if you show me someone who has issues with sleep, you are more than likely showing me someone who is struggling with life when they are awake.
In working with college students, I have found the encouragement of improved sleep habits is a never-ending battle. Students tell me they are too busy to sleep, there are not enough hours in the day to get it all done, or they have a fear of missing out. And I am not too full of myself to admit to having late night study sessions and not taking my sleep seriously when I was a student. And I'm sure no one who was or knows a college student is surprised by any of this.
However, with adulting and age, I have really come to appreciate the impact being well rested has on my waking life. It is easier to get moving in the morning, my mind is fresher for my clients, and usually my mood is brighter. I attempt to educate students, on what feels like a daily basis, on sleep's effects on physical and mental health.
However, even with all the negatives and positives laid out there for them, few still choose to engage in better sleep habits.
This is why I am excited about the Huffington Post's Sleep Revolution.
Overall, I think this issue on college campuses points to a greater cultural issue. Do we not all feel like there are not enough hours in the day or have been told 'You can sleep when you're dead?' I think it's common for most of us to feel that we have to have it all and do it all, at the detriment of our health and relationships, but how often are we really encouraged to say no and take care of ourselves?
So from a mental health professional, you have permission to rest, to take care of yourself, to say no, to not do it all or have it all and please, just go to sleep at a decent time already!