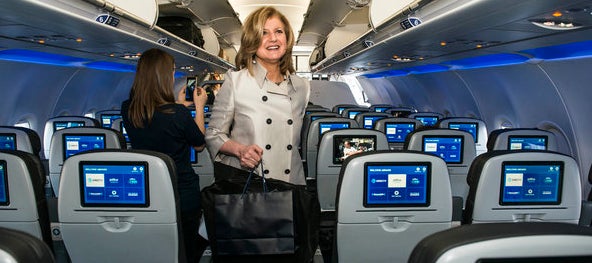 Today, April 19, The Huffington Post is taking the Sleep Revolution to the skies.
Study over study -- as well as our personal energy levels! -- suggests that our nation is NOT getting enough sleep to lead healthy lives, let alone solve the world's major problems. Sleep deprivation endangers our happiness, our work performance and our wellbeing as a whole.
That's why today, Arianna Huffington and JetBlue are taking the Sleep Revolution to 35,000 feet, with a day of all things sleep + travel.
Huffington will kick things off with a special unveiling and panel discussion in the JetBlue terminal at JFK, followed by a flight full of giveaways, special happenings and Q&A's with experts.
Stay tuned here on our HuffPost live blog for updates, tweets, tips and videos as we take the #SleepRevolution to the clouds.
4:01 p.m. EnergyPod nap pods are officially open in Terminal 5 at JFK Airport! Thanks to help from Miles Brown from ABC's "Blackish" for helping in the ribbon-cutting ceremony.
4:43 p.m. "You can't seize the day without seizing the night." -Dr. Carol Ash and other experts tell us how to get our best rest at a panel on sleep in the JetBlue terminal.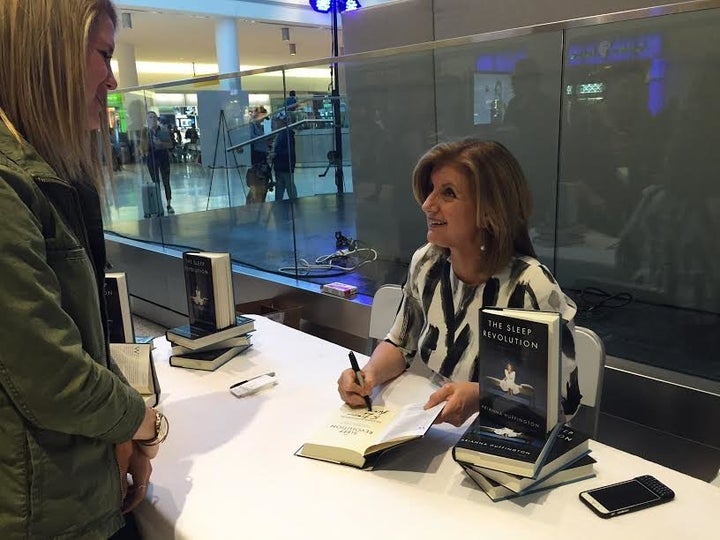 8:01 p.m. Time for a pre-flight nap.
8:15 p.m. Aaand we're in the air! Signed copies of "The Sleep Revolution" for all.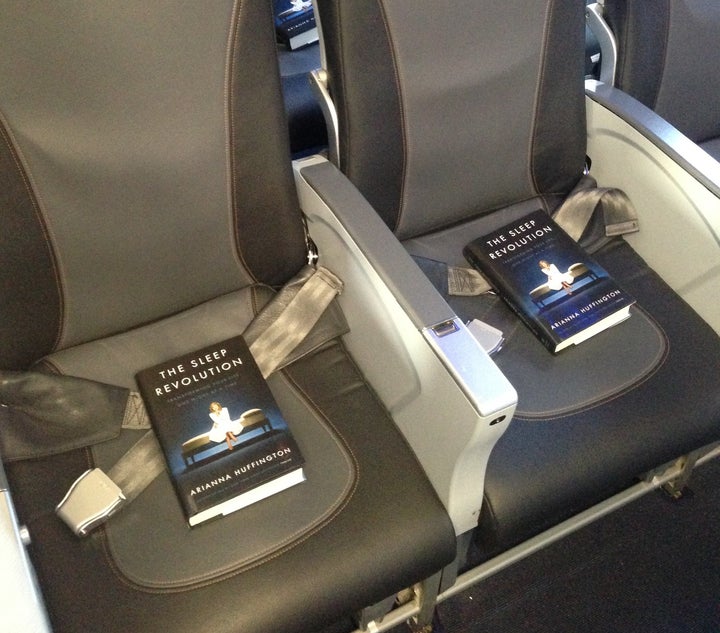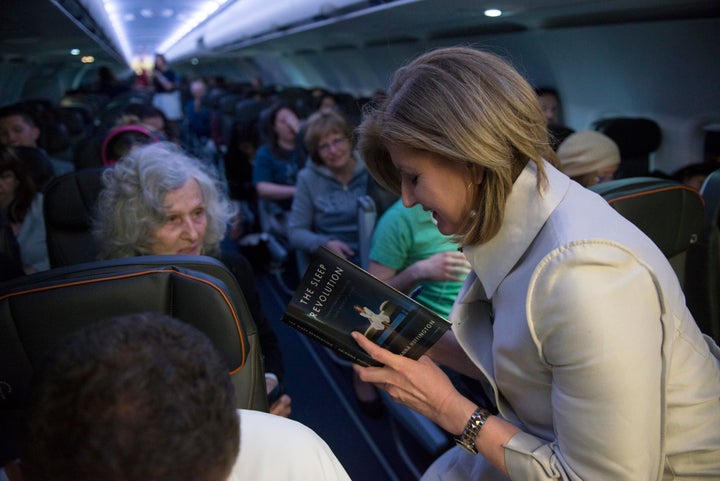 9:12 p.m. Currently holding a Q&A with Sleep Geek Pete of Sleep Number. Submit all your burning questions via Facebook to join along!
10:08 p.m. Took over the PA system for a special giveaway to our passengers. You can never have too many sleep-friendly gadgets.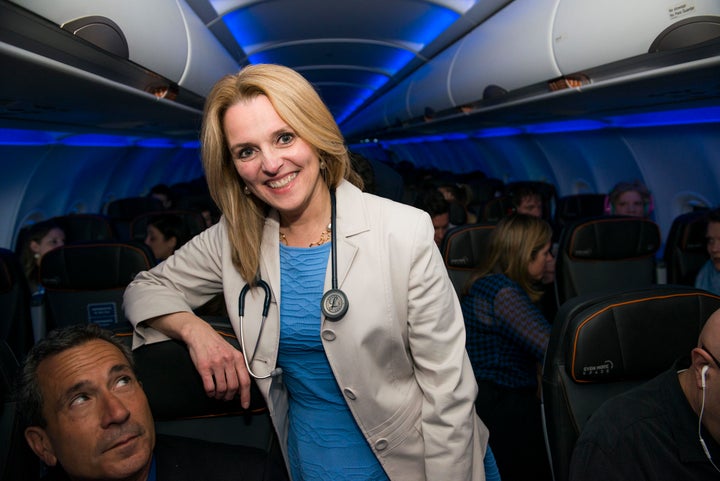 The above story was created at 35,000 feet aboard a JetBlue flight chartered in partnership with HuffPost's #SleepRevolution College Tour. JetBlue is an official brand partner of the tour, which aims to provide students (and some lucky plane passengers) with products and demonstrations that can lead to better sleep.
Before You Go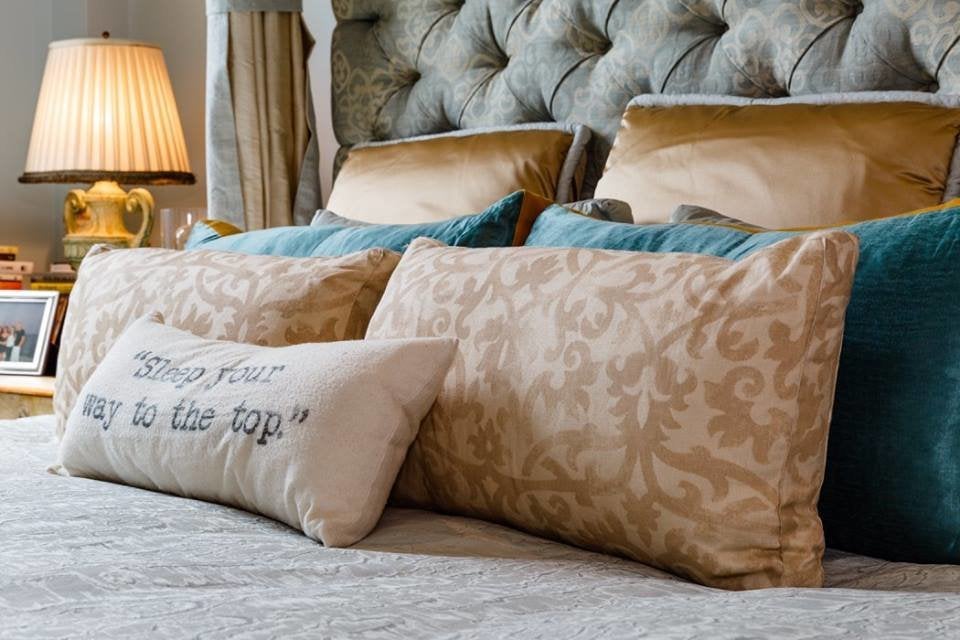 Arianna Huffington's Sleep Paradise