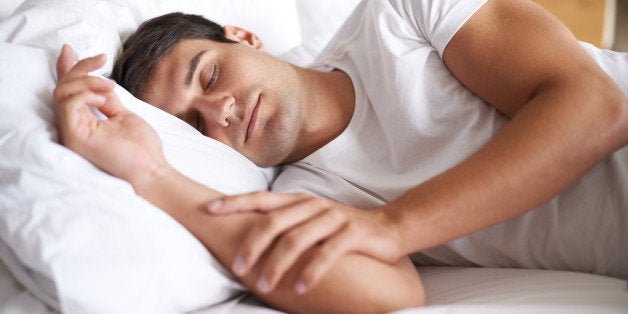 Recently, there has been a wealth of research published on the benefits of sleep. It can be seen as a barometer of both our mental and physical health. On average, people sleep between 6-8 hours a night. Problems arise when we either sleep too little or too much, waking up feeling exhausted and groggy.
As a Veteran of Operation Enduring Freedom, it was interesting for me to learn how sleep impacted military service members. A long-term military study found that those who slept for the optimal amount of time, which varies from person to person, perceived their health as satisfactory, decreased their premature discharge from military service, and did not engage in health care utilization.
However, sleep deprivation is ubiquitous, and can start as early as our school-age years. Scientific journals like Developmental & Behavioral Pediatrics and Developmental Psychology have noted the adverse effects of sleep disruption in children, such as behavior and emotion dysregulation. In adults, a study out of Occupational and Environmental Medicine (2013) found that sleep deprivation mirrored that of someone with a blood alcohol range of 0.05% to 0.1%, depending on their level of sleep deprivation, where the latter is already considered above the legal impairment level. In this range, tests that measure one's performance speed and accuracy were compromised, which can be deadly in certain situations, like driving tired.
Take Control of Your Sleep
A great deal of people suffer from sleep deprivation, either self-induced or organically. There are a few simple things that we can do to improve our ability to achieve a better night's sleep.
First, exercise!
The benefits of exercise on sleep are profound, as consistent workouts that increase our heart rate for a sustained amount of time also give our body the opportunity to get into a deeper and more restful sleep.
Next, turn off all devices that emit an ambient light 30-60 minutes before going to sleep.
That means no late night television in bed or checking emails on your phone/computer. Studies have found that the ambient light from these sources stimulates our brains to remain active, when what we want is the opposite. In lieu of watching television or perusing Facebook on our phone/computer, spend some time picking up after yourself, as clutter visually stimulates our brains to stay alert.
Lastly, drink less alcohol before going to bed.
Granted, drinking too much alcohol can knock you out, but it doesn't give you the restorative qualities during REM sleep that someone who has not imbibed can achieve when asleep.
If more tips on how to get a better night's sleep are needed, feel free to contact me via email. Sweet dreams everyone!
Disclaimer: Dr. Hsu is a Police Psychologist licensed in the State of California. In 2002, He served in Operation Enduring Freedom as a Mental Health NCO. Upon redeployment home, he commissioned and took command of a Medical Company (Ground Ambulance). Specializing in trauma, he has worked at LAC+USC Hospital conducting sexual and physical abuse evaluations on minors and was the HUD VASH Team Lead at the West Los Angeles VA for homeless Veterans. He can be reached at dr.raymondhsu@gmail.com. Consult your primary care doctor to discuss your specific physical and mental health needs.