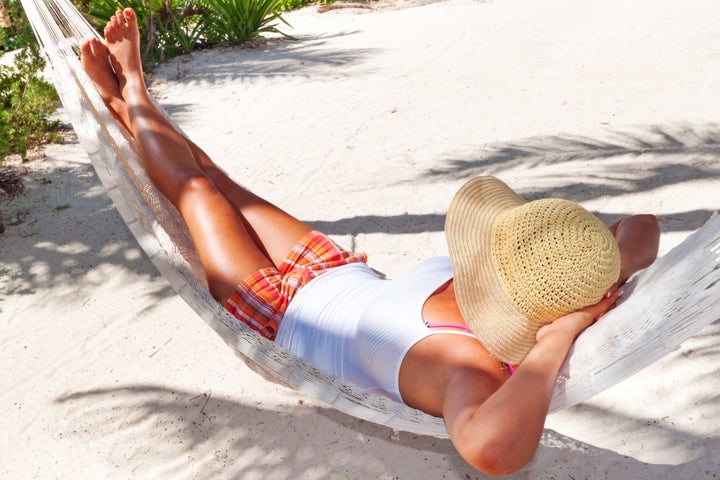 Since I was able to make a fundamental lifestyle change and create my own work schedule, I've found not only am I more productive day-to-day, but I am also getting more hours of quality sleep every night. According to Dr. William Dement of Stanford University, this is not the case for most Americans, as sleep debt occurs so gradually that people often attribute their fatigue to other things such as stress or illness. The travel industry has taken notice, and the newest emerging trend for 2012 is sleep vacations. These packages go beyond offering extensive pillow and blanket menus, and look to address the deeper issues that contribute to your sleep debt in the first place.
Kamalaya in Koh Samu, Thailand, just launched their Sleep Enhancement Wellness Program, which promises to re-establish healthy and restful sleep while addressing your current sleep issues and imbalances. All packages include a sleep enhancement consultation, acupuncture, massage, a lifestyle consultation and use of their steam cavern, plunge pools and fitness center. At MesaStila in Java, sleep hypnotherapist Deborah Marshall-Warren leads five-day seminars that focus on improving your sleeping habits so you can awake each day refreshed and energized. In the U.S., famed wellness resort Canyon Ranch recently offered up a Rest & Rejuvenate package, which aims to educate clients on the power of sleep and how it contributes to your overall health and wellness.
If it's not in your budget to splurge on a sleep vacation at a luxury resort or hotel, then set up your own sleep-staycation for the weekend. Start by powering down all electronics and removing them from your bedroom. Remove the clutter from your bedroom to help you clear your mind. Black out the windows and set your room temperature to 65 degrees. Put on some relaxing spa music, take an aromatherapy bath and snuggle in for a long, peaceful night.