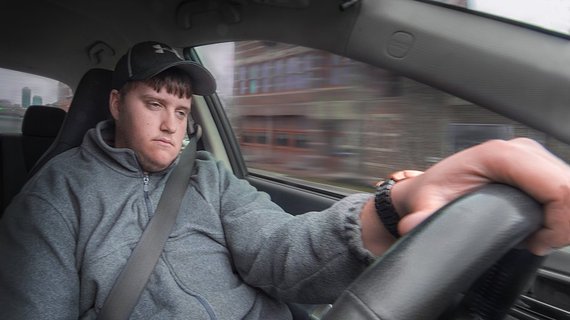 Have you ever wished, "Sleep well" to someone? Have you ever considered what that really means? Do you only think about it when you don't sleep well?
Those of us with traditional "Nine to Five" jobs may struggle with sleep difficulties from time to time: when our children are small...or teenagers, when we're dealing with stressful situations, when we aren't feeling well. While we may not always literally get to sleep, we do have an advantage of pursuing sleep at night. You know, when you're supposed to sleep.
But what about plumbers, fire and water restoration experts, tow truck drivers, or others who are on call for 24-hour emergencies...for us? Do they sleep well? And if so, how?
Or those working 8- to 12-hour third shifts while the rest of us are sleeping, well or not? (I just learned that here is a well-deserved Third Shift Workers' Day--this year it's May 11--to celebrate these working night owls.)
Our Angie's List team surveyed some of our highly rated service providers, who work odd or long hours, to see how they cope with lack of sleep, sleepiness or insomnia. We wanted to know how they've adjusted their sleep patterns to mitigate risks to their health and danger to others in order to meet the 24-hour needs of our local communities and global economy. You can read their tips in our How to Fall Asleep During the Day article.
We also asked about something I think we can all relate to because we've done it, too: driving while drowsy. We know that driving drowsy is not worth it because when we're sleepy, we can't think or act clearly, but one of their responses really stands out as a wake-up call to all of us: "There have been times I have driven home, parked the car and had no idea how I got there. It's like I was on auto pilot. That's pretty terrifying."
Try the tips he has put into practice if you ever find yourself drifting off in the driver's seat:
Stay busy by listening to music, drinking your favorite caffeinated beverage.
Roll the window down to make it cold inside your vehicle.
Just stop, take a breath, get out and stretch.
If you're so tired that you can't keep your head up or your eyes open, pull over to a safe spot for a power nap.
Be late to where you're going--at least you'll get there.
This post originally ran on AngiesList.com and is part of a series produced by The Huffington Post and Angie's List on the topic of sleep. The series aims to educate readers about the dangers of sleep deprivation. Angie's List is here to help you improve your home offering, more than 700 types of services for your home and family. For more information about Angie's List, visit AngiesList.com.
Related