We just wish we could be as relaxed as these 19 sleeping beauties. From lounging on a tree branches to cuddling with mom to sleeping with your head wedged up against a fence, these animals have naptime down.  
1.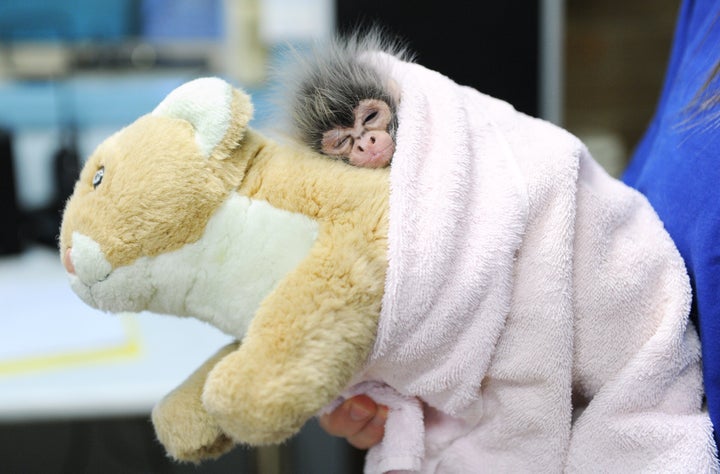 A spider monkey sleeping at Melbourne Zoo on January 29, 2011.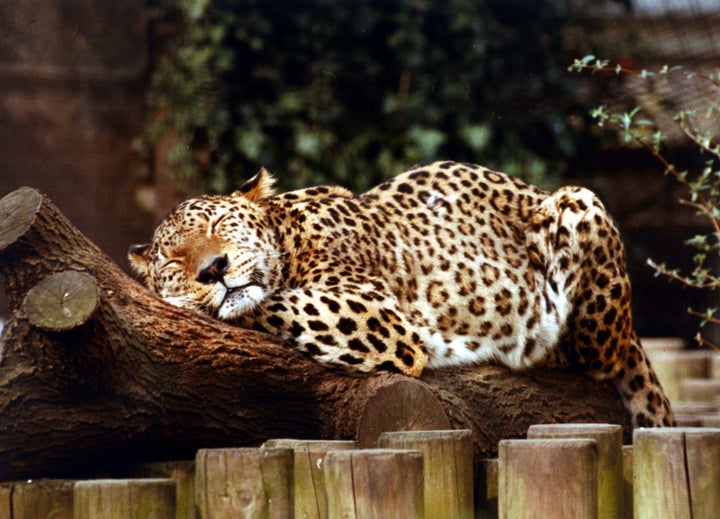 A leopard sleeps at London Zoo in March 1989.
3.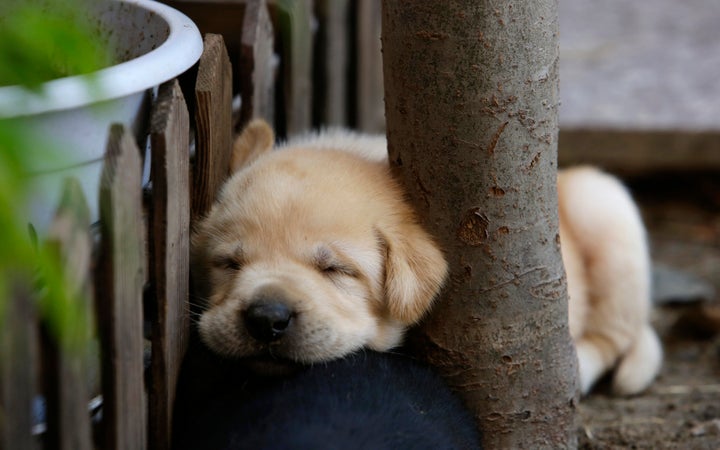 A Labrador puppy sleeps against a tree in Beijing on August 10, 2014.
4. 

A polar bear takes a nap in the snow on December 26, 2010 at Zoo Berlin in Germany.
5.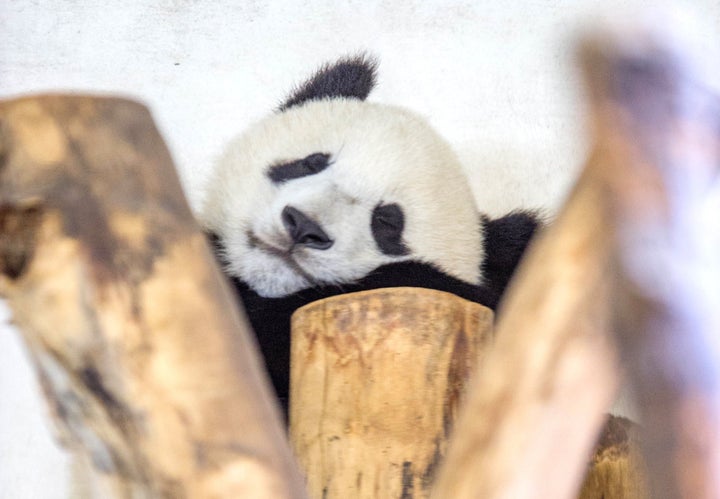 A 1-year-old panda, Fu Bao, takes a nap at the top of a tree on August 27, 2014 at the Schoenbrunn Zoo in Vienna, Austria.
6.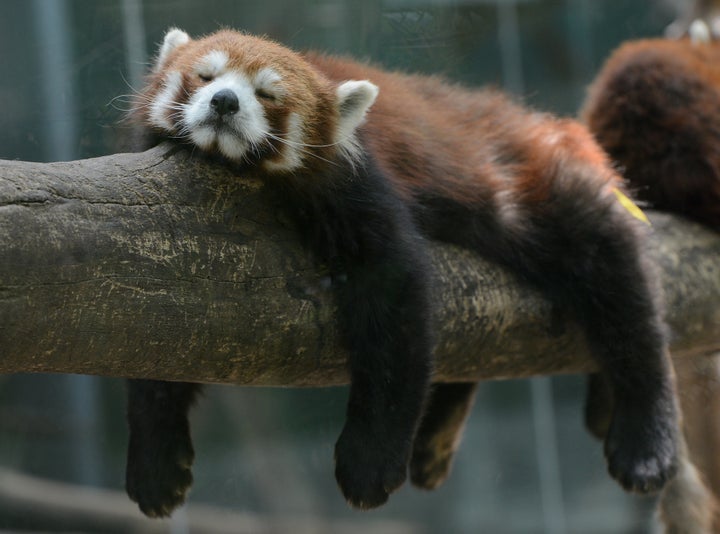 A red panda sleeps at the Beijing Zoo on May 22, 2012.
7.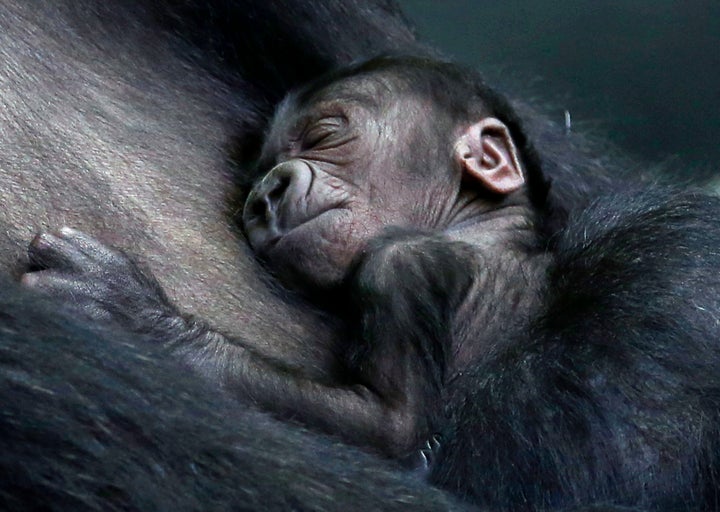 A two-day-old female western lowland baby gorilla sleeps in the arms of her mother at the Brookfield Zoo in Brookfield, Illinois on November 6, 2013.
8.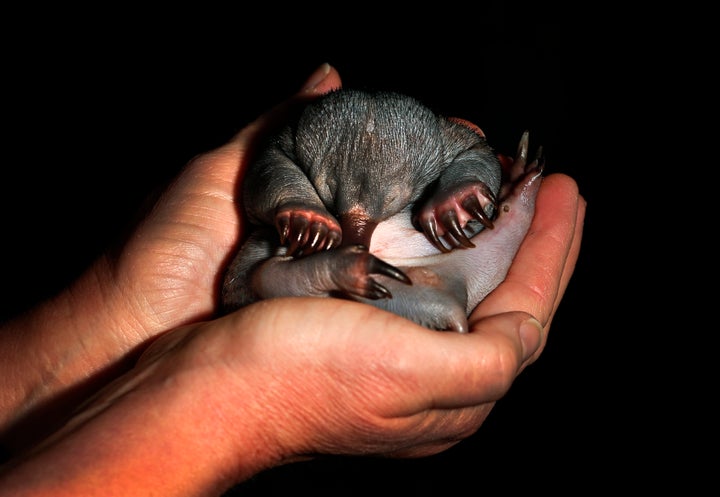 Bo, a 55-day-old baby Echidna known as a puggle, sleeps in the hands of a vet nurse at Taronga Zoo in Sydney, Australia on November 1, 2012.
9.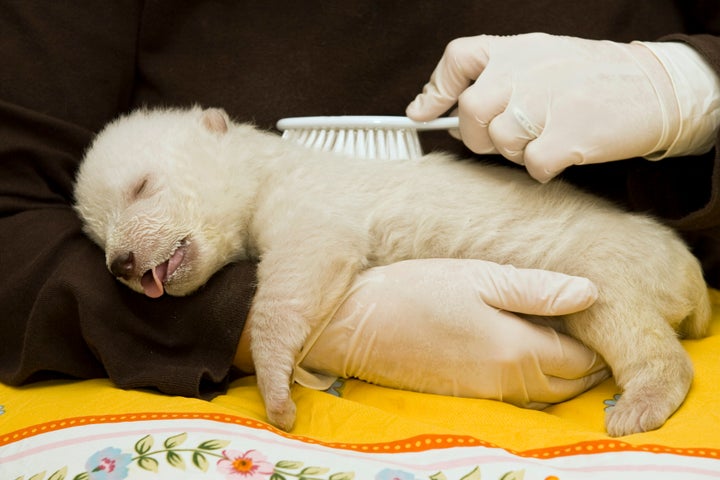 A polar bear cub at the zoo in Nuremberg, Germany, on January 11, 2008.
10.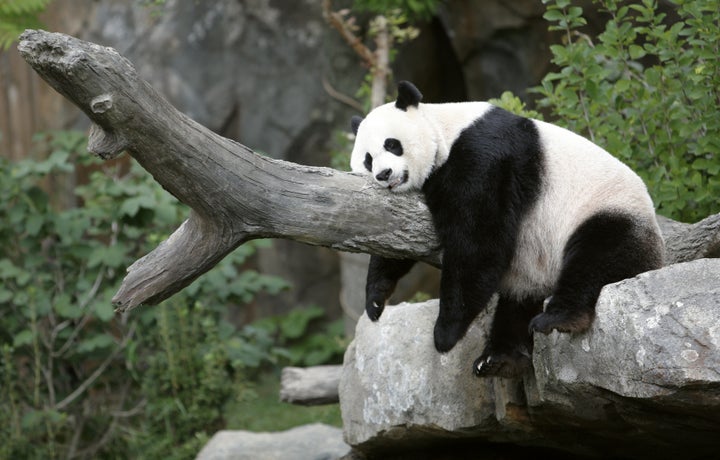 Giant panda Mei Xiang enjoys her afternoon nap at the National Zoo in Washington, D.C., on August 23, 2007.
11.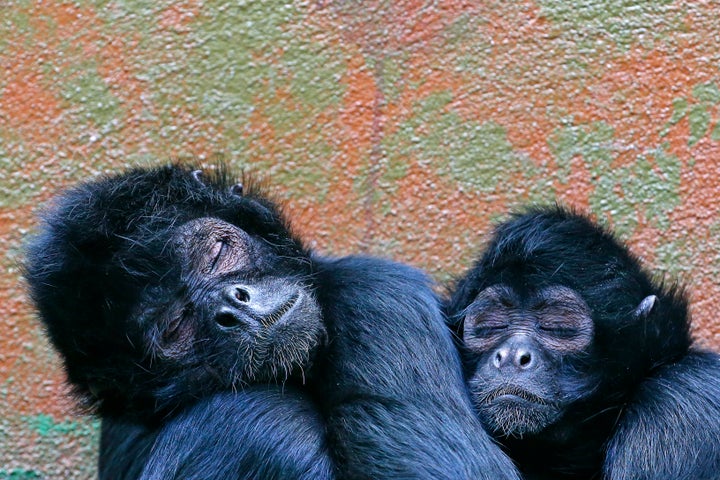 Two brown-headed spider monkeys sleep at the zoo in Antwerp, Belgium, on April 10, 2014.
12.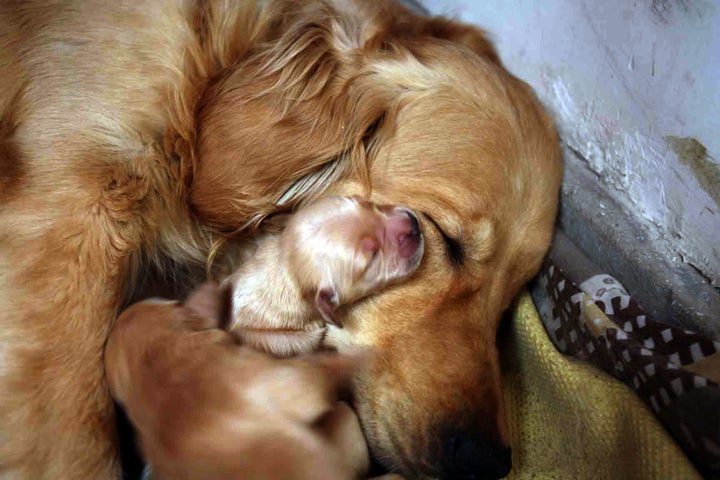 A dog sleeps with some of the 12 puppies she recently gave birth to on February 24, 2010 in Beijing, China.
13.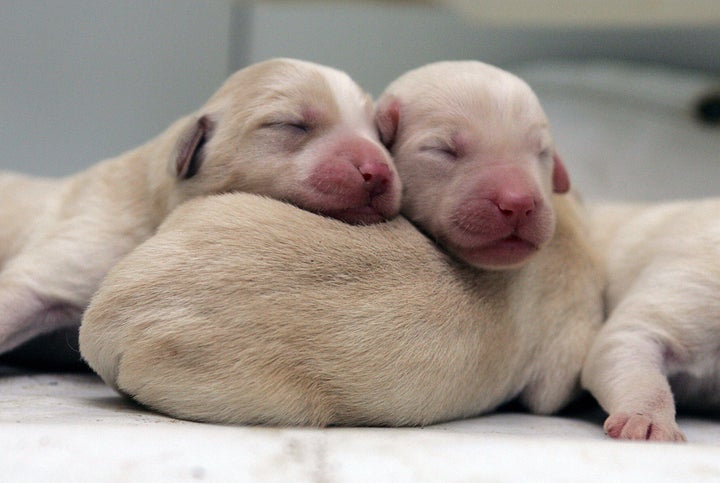 Three-day-old Labradoodle puppies take a nap at a kennel on December 7, 2005 in Pardesia, Israel.
14.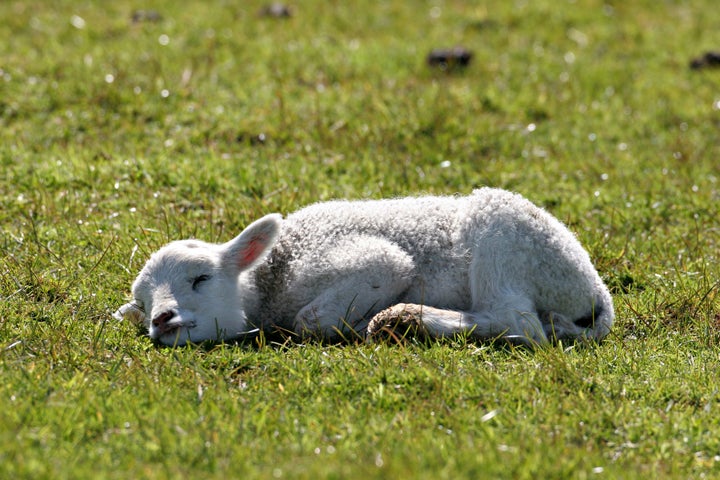 A lamb takes a nap in Shetland Islands in Scotland.
15.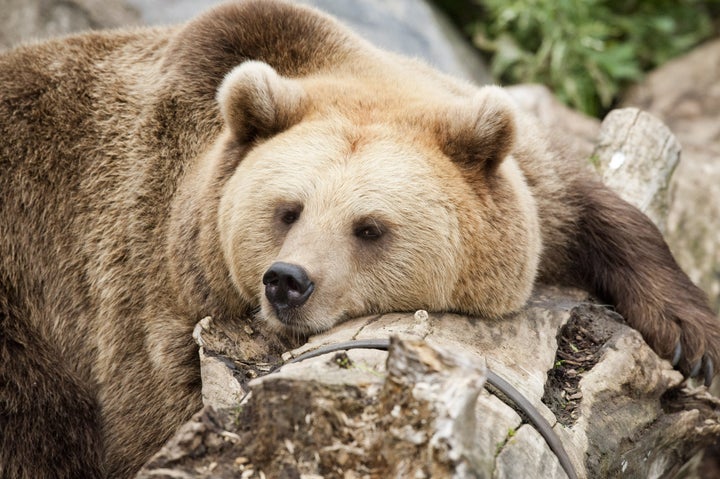 A brown bear takes a nap on a log at the Korkeasaari Zoo on October 4, 2012 in Helsinki, Finland.
16.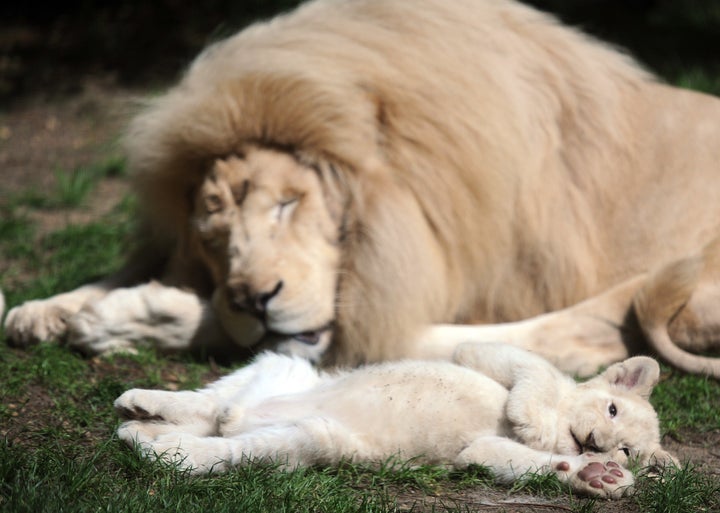 A 13-week old lion cub lies next to his father on August 15, 2014 at Zoo de La Flèche in La Flèche, France.
17.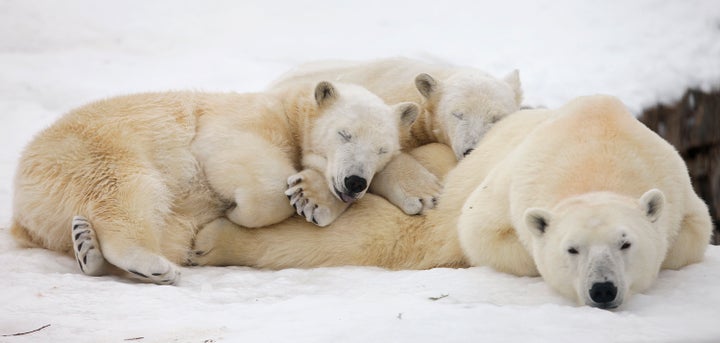 Ganuk and Taiga, the polar bear cubs, sleeps on their mother's back at the Saint-Felicien Wildlife Zoo in Saint-Felicien, Quebec on November 30, 2010.
18.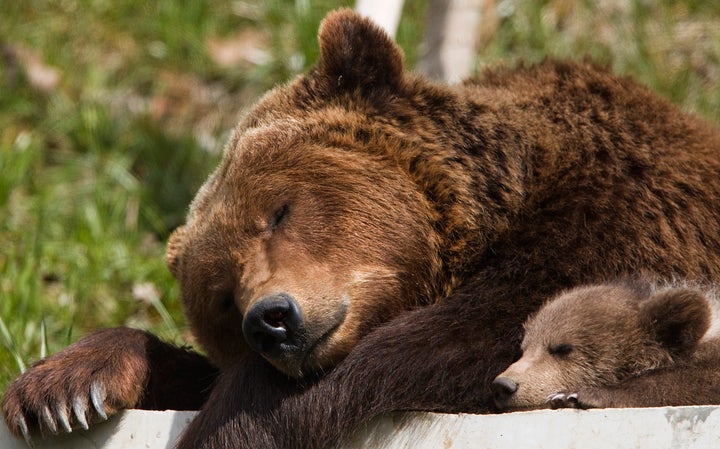 Brown bear Bjoerk sleeps with her four-month-old bear cub at a public bear park in Bern, Switzerland on April 5, 2010.
Calling all HuffPost superfans!
Sign up for membership to become a founding member and help shape HuffPost's next chapter
BEFORE YOU GO
PHOTO GALLERY
ZSL Animal Photography Prize