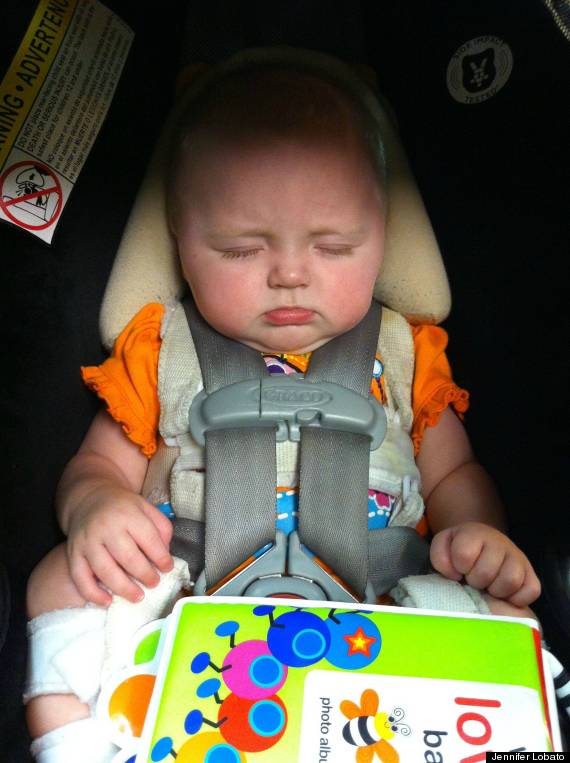 Along with her hilarious evidence ...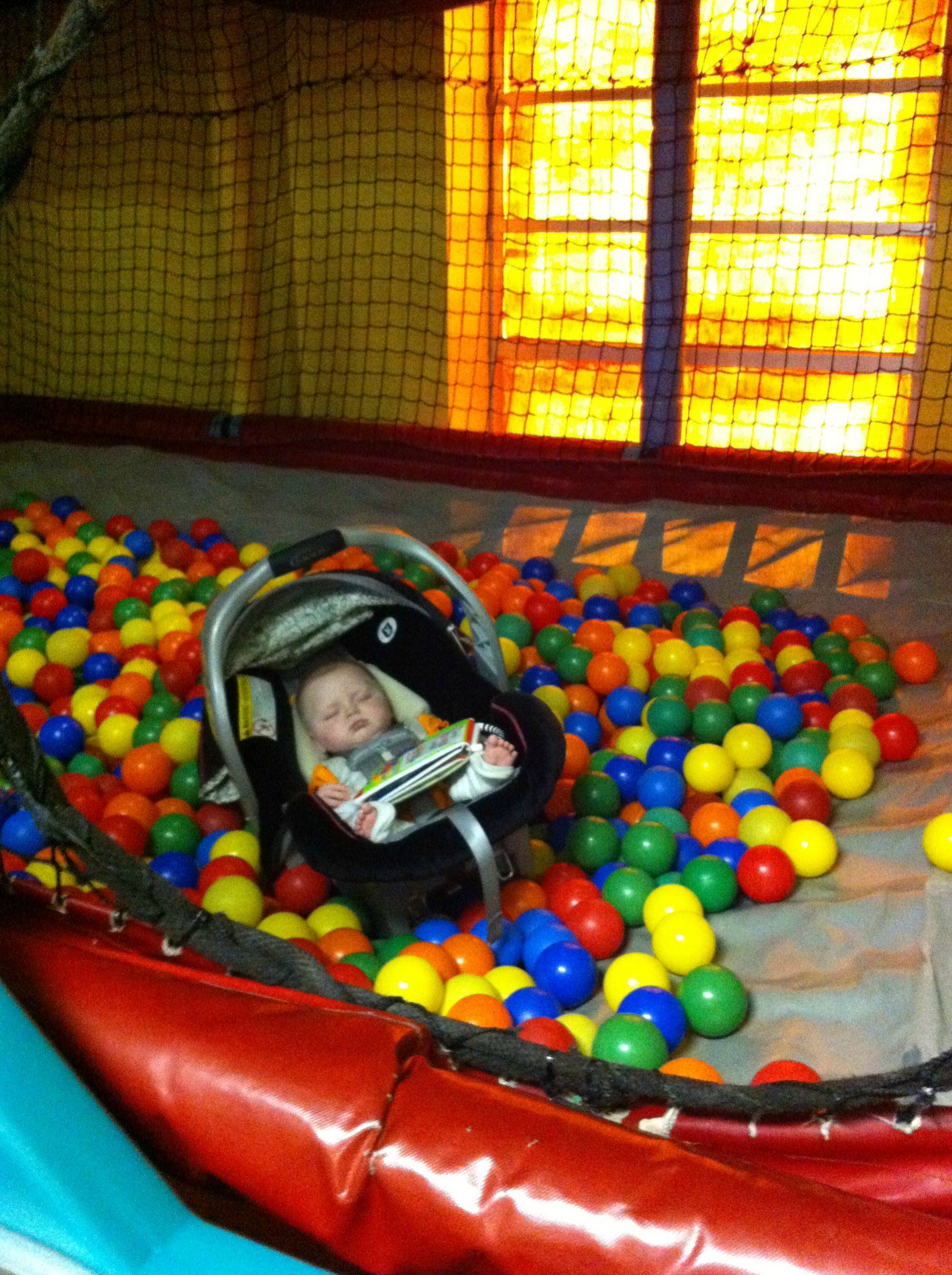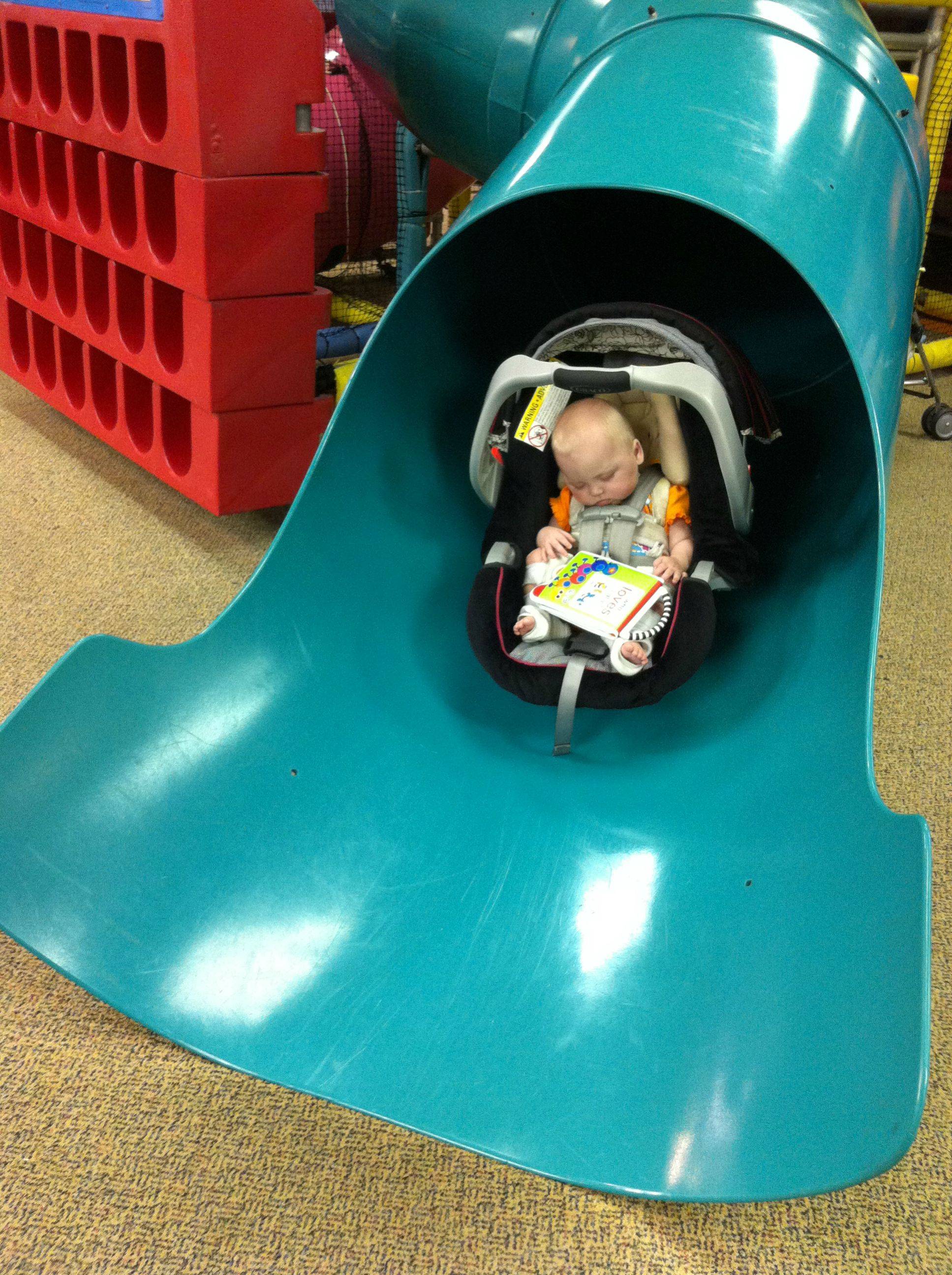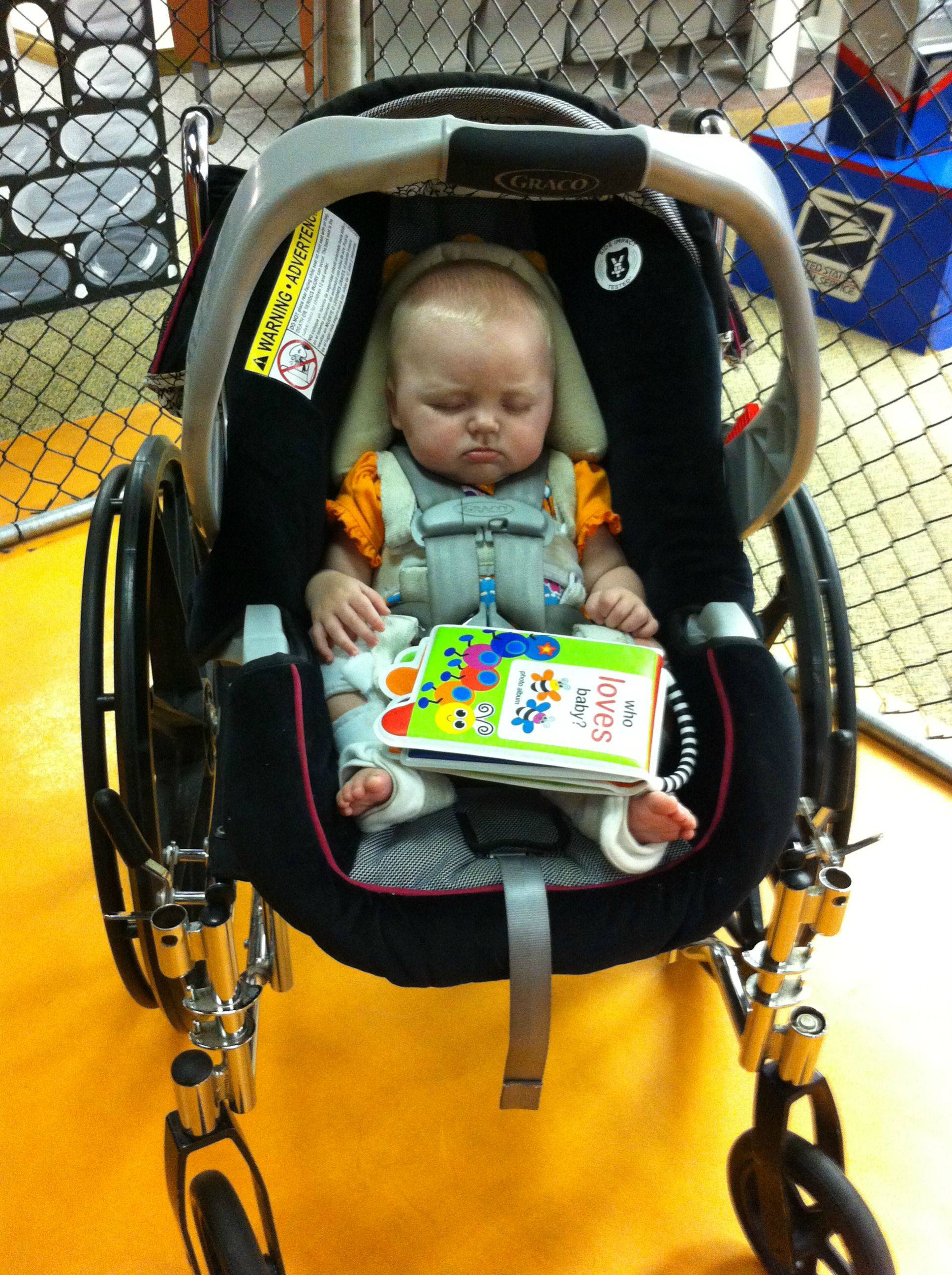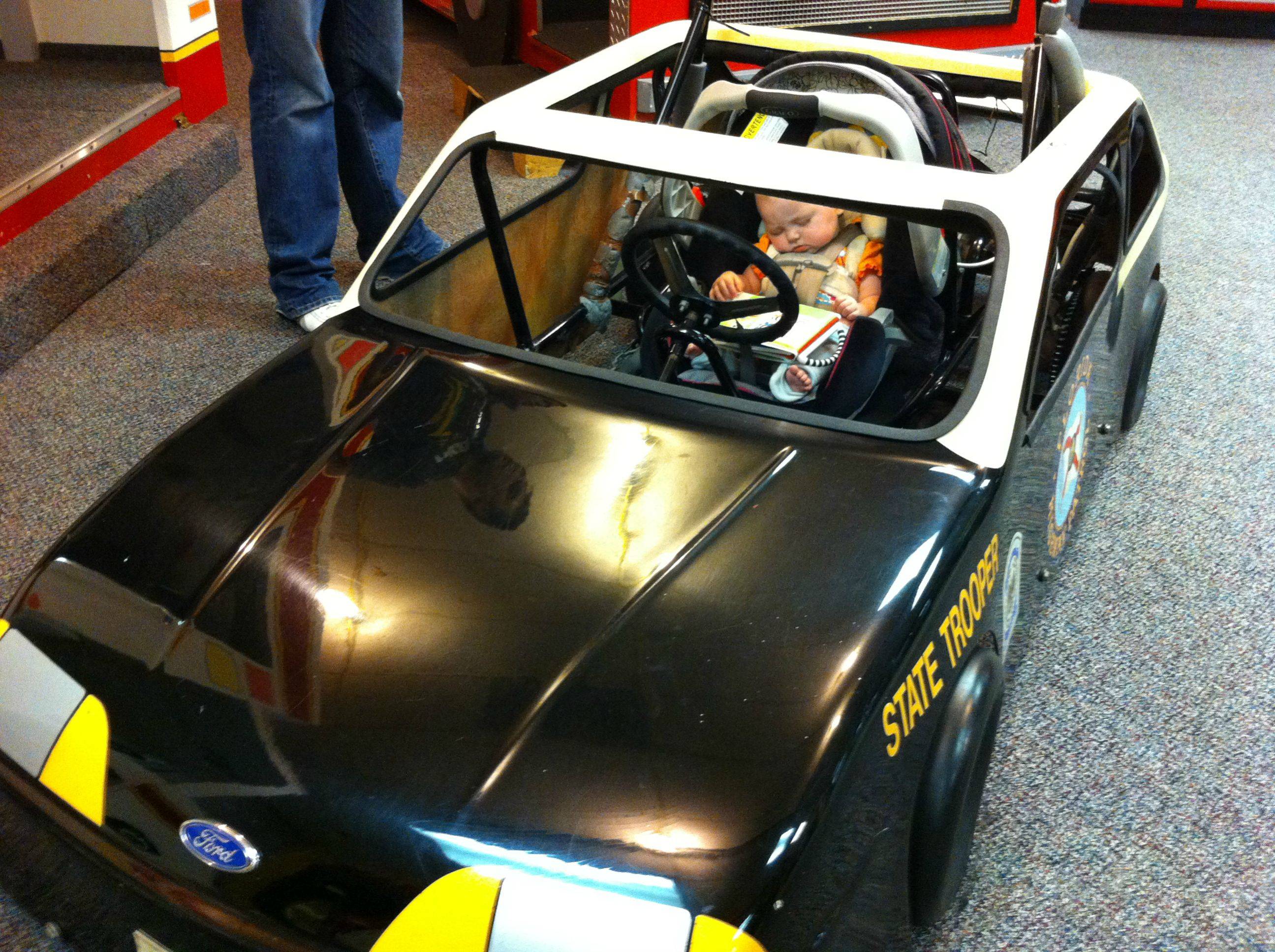 (Photos courtesy of Jennifer Lobato)
Jennifer told HuffPost via e-mail that Sophie is seen in a harness in the pictures because she was recently diagnosed with hip dysplasia and a complete dislocation in her right hip. "She will be in it for six weeks, [and] is not in any pain or discomfort ... She continues life as normal and happy as possible," she said.
Clearly, that's true whether Sophie is asleep or not -- though Mom did add that the baby woke up in time to enjoy the end of their outing with her 3-year-old big brother.