A coat developed by a social entrepreneur and designed for homeless people is now a somewhat hot item in the high-end fashion world.
Earlier this month, 23-year-old Veronika Scott told PBS NewsHour that she had plans to add a for-profit arm to her non-profit company, The Empowerment Plan, which has donated over 1,000 coats to the homeless since launching in late 2010.
Scott's foray into the private market comes after she debuted the coats at last year's Aspen Fashion Week to much fanfare, helping her land a $100,000 investment from the billionaire founder of Spanx, Sara Blakely.
Designed for the homeless in her hometown of Detroit, where winter temperatures regularly fall below freezing, the coat doubles as a sleeping bag. And therein lies its instinctive appeal.
"At the end of the day, people gravitate to the coats because it's easy to understand," Scott told Crain's Detroit Business, referring to the apparel's ability to adapt from clothing to bedding. "But the uniqueness is in what we do and who we hire."
The Empowerment Plan employs formerly homeless women and trains them to produce the coats. There are now 10 women on staff who were all able to acquire housing after receiving a job and sewing training from the company.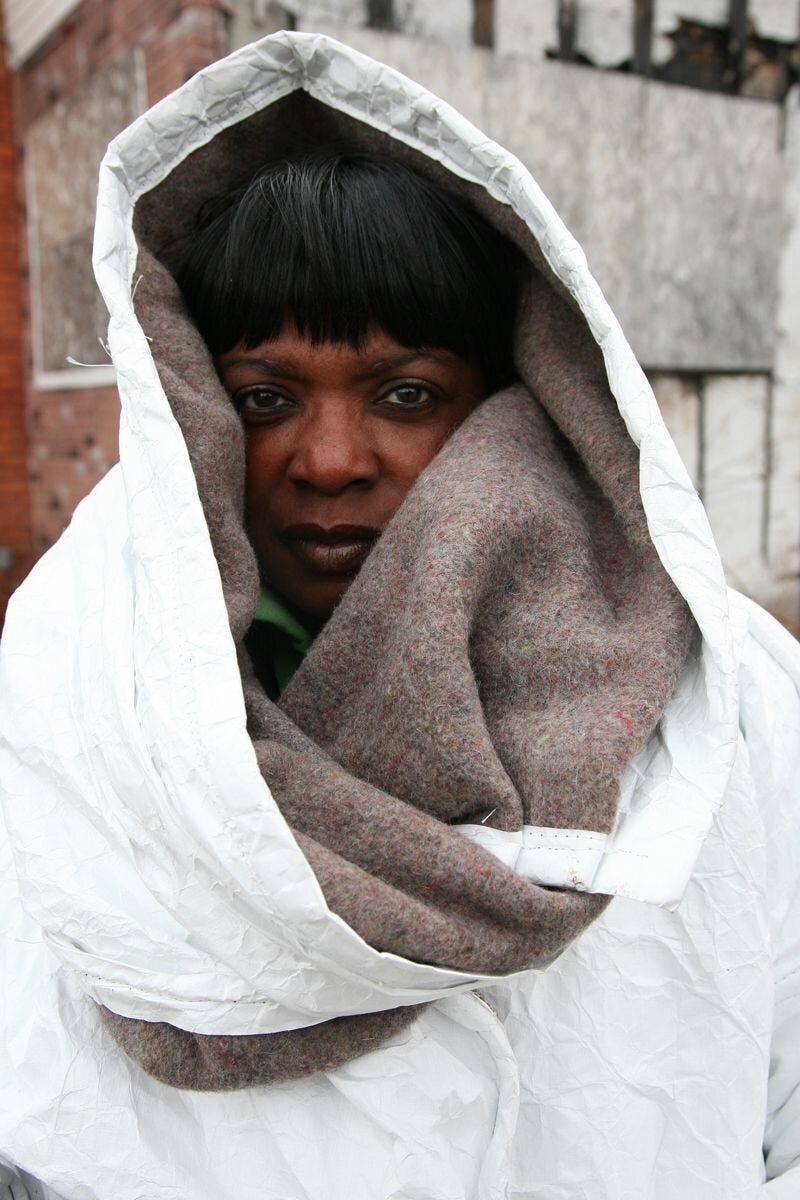 Sleeping Bag Coat
Correction: A previous version of this article misstated the amount of money that Spanx founder Sara Blakely invested in The Empowerment Plan.