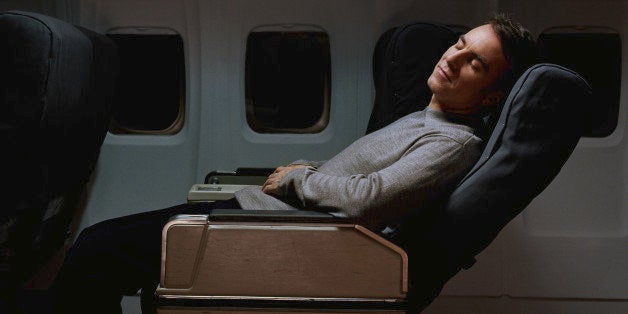 I remember my daughter called me excitedly from Kennedy Airport a few years ago as she prepared to board a flight to Dublin, the first stop on her "I graduated college and am now off to Europe" vacation. "I hope I fall asleep soon after boarding the plane so we can jump right in when we get there." It is a goal many aspire to but rarely achieve. As many of us pack for that long awaited holiday trip here are some tips to help you and your travel companions fall asleep on planes.
Travel experts agree that one of the most important ways to ensure spending time in dreamland while in the sky is choosing the right seat. Location, location, location. Most concur a window seat is the best option because you can press a pillow against the window or cabin wall and control the window shade. You also won't have other passengers climbing over you to get out.
But where should that seat be? Many of us gravitate to the bulkhead, the row behind the physical partition that divides a plane into different sections. The bulkhead provides extra leg room and there won't be anyone sitting in front of you reclining into your lap. Since there is no under the seat storage in front of you, carry-on luggage must be stored overhead during takeoff and landings and your tray table will probably be stored in the seat's armrest. Exit rows are also a popular selection to get that extra leg room. However some exit row seats do not recline because they may cause an obstruction in case of emergency. You also need to be seriously prepared to act in case of the unthinkable.
How about row location? The last row of the plane probably does not recline and the location next to the bathrooms is not ideal. That being said, since most tend to aim toward the front you might have a chance of finding a couple of empty seats together in the back where you could stretch out.
Go to www.seatguru.com to help in choosing a seat on almost any airline. It is a fascinating and extremely comprehensive site that provides a seat map of most models of aircraft on all major airlines. It will give you specific seat pitches (the higher the better) and details about the actual seat you have been assigned to.
My daughter's plan for falling asleep on the plane was a glass of wine and a Tylenol PM. I would not have recommended that strategy but she didn't ask me. My suggestions would be to try these health and organizing tips to catch some zzz's while flying:
Try to schedule your flight in accordance with your natural sleep rhythms, such as a "red eye" or overnight flight.
Dress comfortably, in layers, as cabin temperatures change often.
Skip coffee in the airport and stay hydrated by drinking plenty of water (not right before you want to fall asleep).
Pack a small blanket and neck pillow (who knows where the ones they offer you have been?)
Bring an eye mask.
Put soothing music on your IPod.
Consider investing in noise canceling headphones -- well worth it if you get the seat behind the crying kid, or in my case recently, a barking dog!
Fasten your seat belt above your blanket or you will be woken by flight attendants to check if you are buckled in.
Speak to your doctor ahead of time to discuss sleep aides. Be sure your flight is long enough if you take something that might call for 8 hours to get through your system.
Take a walk up and down the aisles in between naps to prevent blood clots in the legs.
Related
Before You Go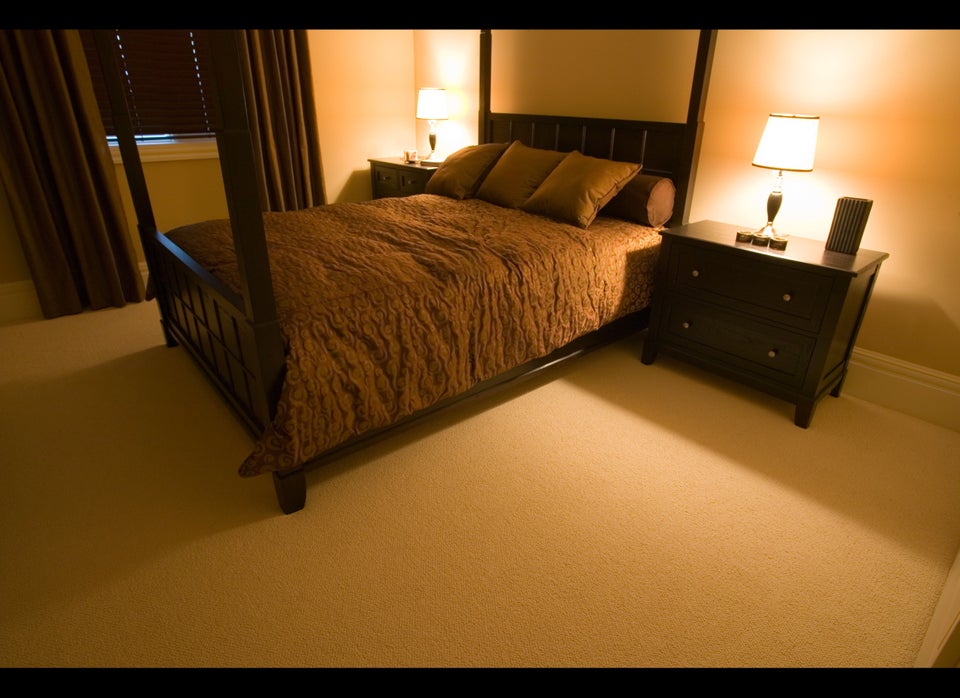 How Winter Messes With Your Sleep