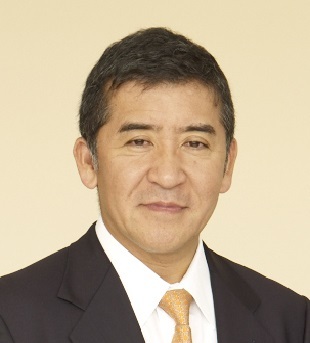 Motokuni Takaoka, the founder, President and CEO of airweave, the leading manufacturers of premium bedding toppers, is one of the most innovative entrepreneurs I've ever met. He's the master of re-invention and branding partnerships and he's proof positive that if you look for answers outside of the box, you'll find unconventional wisdom that will enable you to build a massive empire out of the ashes of a flailing business model.
Founded in 2004, airweave began when Mr. Takaoka took over his uncle's company, a manufacturer of plastic fishing line. At first, Takaoka tried to save the flailing fishing line business, but the more he studied the market opportunities and the more he understood the product they were producing, he began to realize that the product they were producing could be re-invented for a new and better use, enabling the firm to enter an entirely new business vertical rife with opportunity throughout the world.
Mr. Takaoka discovered that the plastic resins produced through an injection molding process had unique physical properties, and he began developing prototypes for an entirely new application that would turn the bedding industry upside down. The result was the airweave mattress topper, whose state of the art inner material consists of resin fibers that offer a high level of comfort for better quality sleep. The airweave mattresses are between 2-3 inches thick and are meant to be rolled out on top of a regular mattress, allowing for life enhancing sleep that minimizes stress on the body and reduces the effects of restlessness. Recovery through sleep is a critical factor in maintaining optimal health, a competitive edge, and peace of mind, especially for athletes.
In ten short years, Motokuni Takaoka, reinvented a fishing line company, created a brand new business vertical, and grew it into a $100M empire. In 2014 Takaoka broke into the United States market via online sales and in February of 2015 he opened a flagship store in Manhattan's SoHo district. Takaoka says that now that Japan has been forever changed by his life altering sleep technology, he's ready to duplicate his success in the United States, and around the world.
How does one entrepreneur single handedly invent a new industry and grow it into a $100M empire? Here are Motokuni Takaoka's 3 simple lessons on sleeping your way to the top: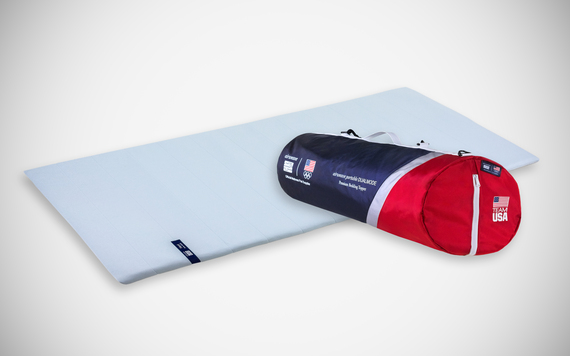 Pull, Don't Push: When Takaoka first considered his marketing strategy for airweave, he carefully studied the industry closest to his, the mattress industry. He says that the mattress industry has marketed itself the same from day one. They push people into their stores through television, print, and radio advertising and then once the consumer lands in the store, there is a pushy sales person working clients by getting them to sit and lay down on a sampling of beds. Takaoka knew from the start, push marketing wasn't in his future. He says that he's selling way more than a mattress topper, he's selling a better lifestyle to the client, and that is not a concept that can be pushed onto a consumer. No, he realized that he was going to have to prove to the masses that his mattress toppers could minimize joint pressure, relieve restlessness, and create better lives for consumers.
But the question was, how? In 2008, Takoaka decided to start working on a marketing campaign that would pull customers in by proving what airweave could do with Olympic athletes. He started by giving airweave mattresses to a team of Olympic athletes to see if they experienced better athletic performance having had the benefit of a new kind of sleep. Not only did the team admittedly perform better, they had the world watching and when pictures were snapped as the Olympians traveled through airports, they were carrying their airweaves. For the last 10 years, Takaoka says that the number one way he has grown his business is by letting very high profile athletes try his products and those people have become the unpaid advocates, cheerleaders, and sales people for airweave. They are the ones that pull everyday consumers into the airweave brand.
The airweave partnerships have grown over the years to include:
• Several National Olympic Delegations including the United States, Austria, France, Germany, Switzerland and Japan. Nearly 33% of the medaling athletes at the Sochi 2014 Olympic Winter Games were members of Olympic Teams to which airweave supplied bedding toppers
• Top amateur and professional athletes around the globe, including two-time Masters Champion Bubba Watson, U.S. Olympic Gold medalist ice dancers, Meryl Davis and Charlie White and U.S. Olympic Gold medalist swimmer Ryan Lochte
• Students at the Paris Opera Ballet School, where all beds in the dormitory are furnished with airweave bedding toppers
• Students at The Royal Ballet School in London where airweave mattress toppers have been introduced to their younger students at White Lodge dormitory
• More than 500 students of IMG Academy whose residence hall features airweave bedding toppers. (Sleep research has been conducted at the academy to measure the effect of airweave bedding toppers on individual athletic performance.)
• First and business class passengers of Japan Airlines international flights
• Guests at high-end hotels, such as Four Seasons Hotel Tokyo at Marunouchi, The Ritz Carlton Shanghai Pudong, The Ritz-Carlton Beijing Financial Street and Park Hyatt Shanghai, The Kitano and Andaz Fifth Avenue in New York City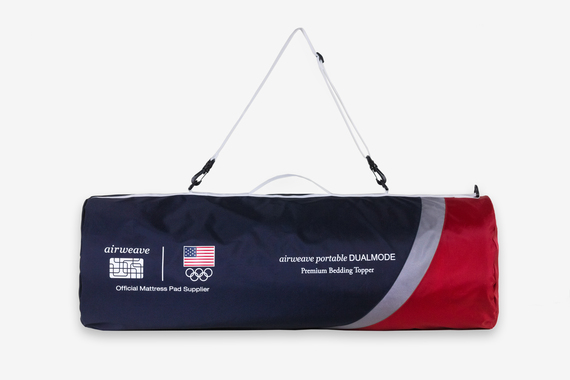 Understand What You Sell: The second success secret Mr. Takaoka shared was that too many companies do not delve deep to really understand what they are selling. He says that he could never have built a $100M empire if he were selling bedding toppers. He says that if he went in that direction, he'd be compared to the mattress industry, and he'd be going up against an industry that is hundreds of years old. Takaoka says that he sells a lifestyle. Why do people buy cosmetics? They want to feel better. Why do people buy memberships to a gym? They want to feel better. Why do people buy health food? They want to feel better. Takaoka says that his growth has been the result of understanding that his value proposition is in a vertical that is totally different than the industry most closely related to him, mattresses. His value proposition is that airweave provides a better tomorrow for those who sleep with his brand.
Find a Business That Hasn't Been Reinvented Yet: When Takaoka was originally considering how his patented plastics technology could be reinvented from its original use into a product that could change the world, he was attracted to the mattress industry because this is one industry that simply has not been changed in decades. Coil mattresses have been made the same way since the beginning. While almost every other business and technology has been reinvented, including transportation/ride sharing, media/television delivery, photography/smartphones, the mattress manufacturing industry had yet to be reinvented. Takaoka says that the plastics technology he has founded has many potential uses, but the one that had the greatest opportunity was in creating an entirely new lifestyle vertical through mattress toppers.

Takaoka has redefined the way any entrepreneur can sleep his or her way to success. He has disrupted, reinvented, and recreated a whole new business vertical, and he says that the best is yet to come. He has proven that pulling instead of pushing, understanding his value proposition, and reinventing that which has been stagnant for decades, are simple yet effective strategies for monumental success.

You can visit their website at www.airweave.com.
REAL LIFE. REAL NEWS. REAL VOICES.
Help us tell more of the stories that matter from voices that too often remain unheard.