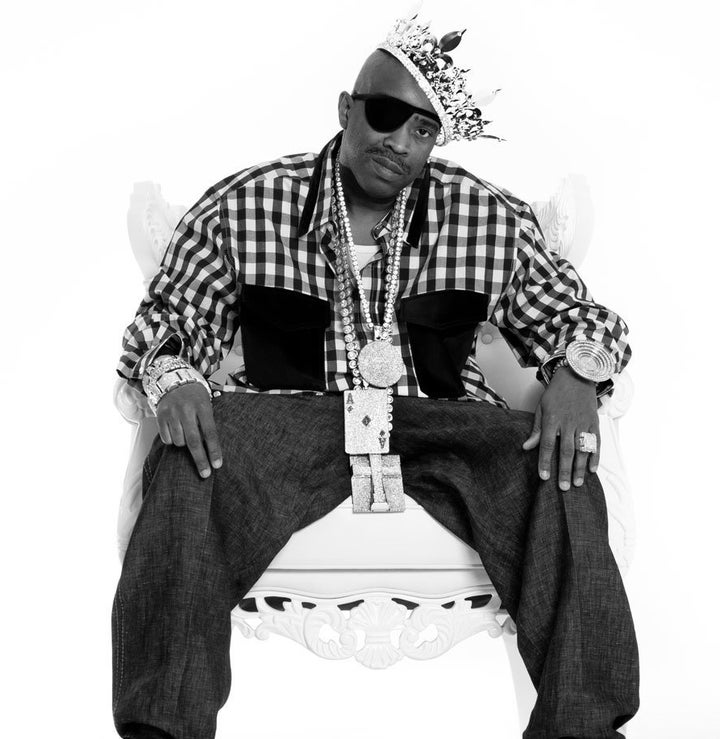 This is the latest installment in "Black In The Day," an occasional HuffPost series about black entertainers taking an introspective look at their careers from back in the day.
Hip-hop's "greatest storyteller," Slick Rick has concluded the final chapter in his over two decade-long legal battle for citizenship and now is ready to get back to music.
After a 23-year-protracted legal battle, in April the British-born MC was sworn in as an American citizen during an official ceremony in New York, making him a duel citizen with the retainment of his U.K. Citizenship. The Grammy-nominated rapper faced years of repeated deportation threats from the United States Department of Homeland Security. Despite his status as a legal resident since 1976, and receiving a pardon in 2008 from then-New York Governor David A. Paterson for his rehabilitation and community contributions, Rick spent four years in a deportation lock up, which prevented him from traveling internationally.
To commemorate his newly earned status, on July 31 Rick will embark on his first international show since 1990 by co-headlining the Out4Fame Festival in Cologne, Germany. The show is in addition to Rick's "Victory" Tour and will also feature performances by De La Soul, Method Man, Redman, Rick Ross and German rapper Sido.
"Rick the Ruler," who is now labeling himself "Rick the American-Brit," opened up to The Huffington Post about his journey to becoming an American citizen, shared his thoughts on if he would collaborate with Drake, Future, and Missy, and he revealed his thoughts on developing a possible biopic.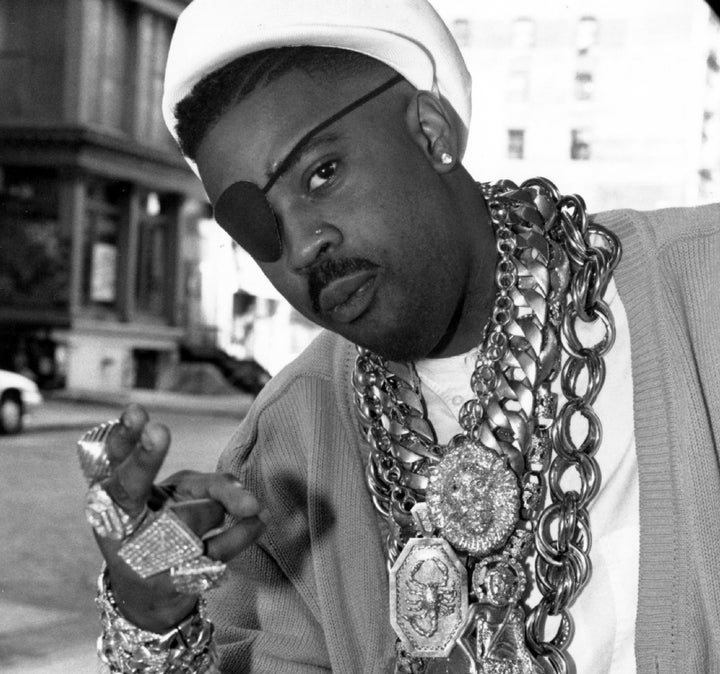 The Huffington Post: Next month's Out4Fame Festival will mark your first international show since 1990. How does it feel to co-headline the festival?
Slick Rick: It's a good feeling. I've never been to Germany before, so it's a good feeling to go outside the country and see how the human race feel about hip-hop for the first time on that side of town. I've seen it on TV when I see Justin Bieber or Rick Ross in France, but I've never witnessed it for myself.

Two decades later, how do you feel about your 23-year journey to become an American citizen? What was the biggest lesson you've learned?
I guess you learn patience and tolerance, you gotta bite your tongue sometimes. It may seem unfair. It's been over 20-something years, but what you gonna do. Just go with the flow. Go with the current.
In addition to not being able to perform internationally did you face any other restrictions that affected your career?
Not really. Nothing I can think of. You may have a little stigma, because your situation is skeptical. People wondering why the government is on you so hard. But once it's cleared up and the government puts its stamp on it then that ends all rumors and speculation.

What's your perception on today's hip-hop music in comparison to the '80s and the '90s?
Well, you know, the youth has their time to do their thing, but you can't take anything away from the golden era. We weren't really into certain outfits that cats wear now, like the skinny jeans and ugly sneakers.

"It's not always about just sitting there listening and getting overly conscious -- no diss to anyone [who does that]. Sometimes it's good to get your dance on."
Who are some of your favorite artists today that have continued to carry the legacy you've started?
I was mostly known for storytelling, but if I had to choose who's really carrying the torch, I would have to say, Drake. Sometimes, Drake strikes gold -- Future and Missy Elliot, of course. She strikes gold the most often when it comes to dance [music]. I look at things from a dance perspective first, in some aspects. So Drake, Future and Missy, they have songs that make all people and races that's into hip-hop get their dance on.
It's not always about just sitting there listening and getting overly conscious -- no diss to anyone [who does that]. Sometimes it's good to get your dance on, that's what music is an ingredient of -- so once the dance is going and the flow is complimenting the track, then you got it going on. You're making noise. You make a reputation for yourself. So when somebody strikes gold or have a current track record of striking gold, those are the ones that stand out.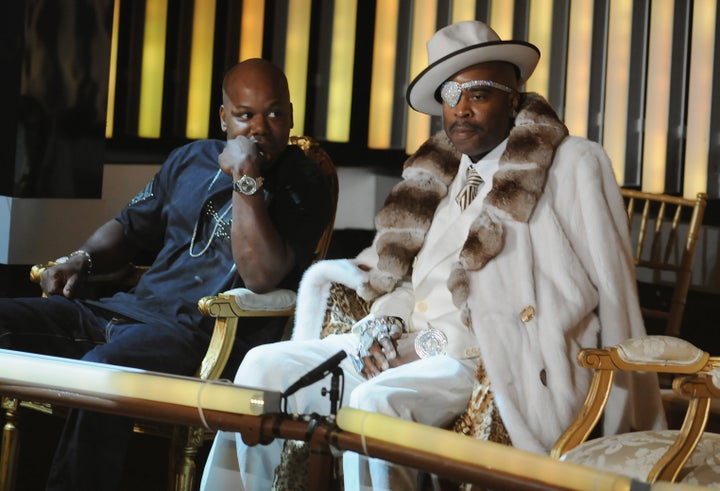 Would you ever consider collaborating with Missy, Future or Drake?
As long as it's not wack. [Laughs] Especially when you're the old school artist, you don't wanna come in on a corny track and try to live off of somebody's name, because that defeats the purpose. If the track ain't fire or feeding the public, it's just an album filler.
Not really. When you start doing that type of stuff, it's almost like you're ready for a close [in your career], like you're put in a box. It's almost like, if Prince said he wanted to make more records, but somebody said, "No, no, no, you stay your ass in the '80s." I feel kind of funny about that. I dunno. You just don't wanna be over-dated [with your career] like, "This is it. It stops, goodbye."

Can fans expect a new Slick Rick album in the near future?
I always work on music to keep me busy. My wife said we should play around [and release something] when the time is right and put out an EP or something just to get the Slick Rick audience something to enjoy -- not really for any major celebrity or money. Just for the craft of the art, and the fun and humor of storytelling. But yeah, maybe an EP or something, because the game is tight. And if the game is gonna be tight, like that, you gotta move and shake to do your little thing to get to your audience.
Slick Rick is currently planning his return to the United Kingdom with a special performance scheduled for Winter 2016. For more info on Slick Rick's "Victory" Tour and the Out4Fame Festival click here.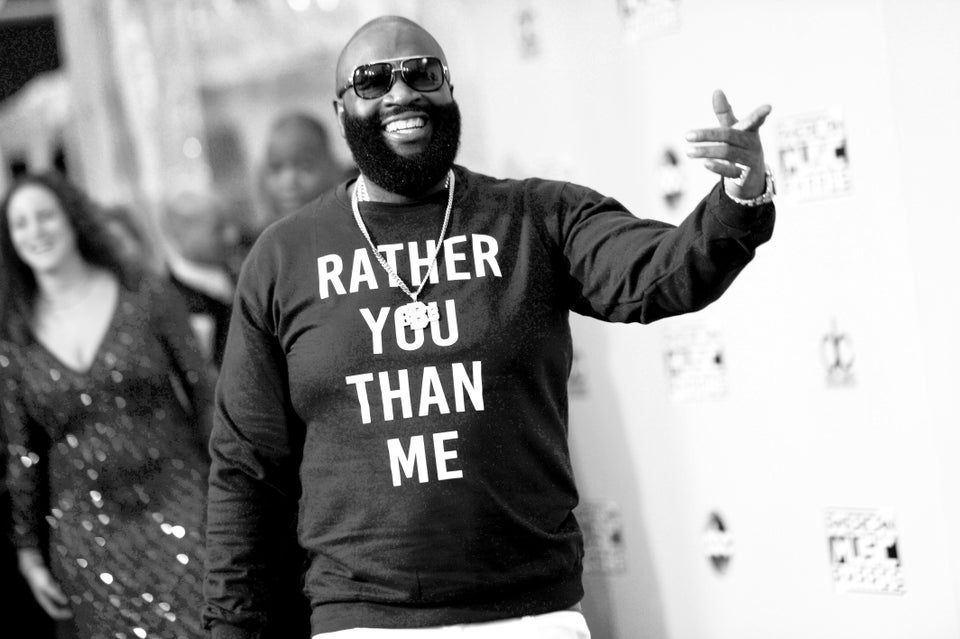 25 Surprisingly Real Names Of Your Favorite Rappers