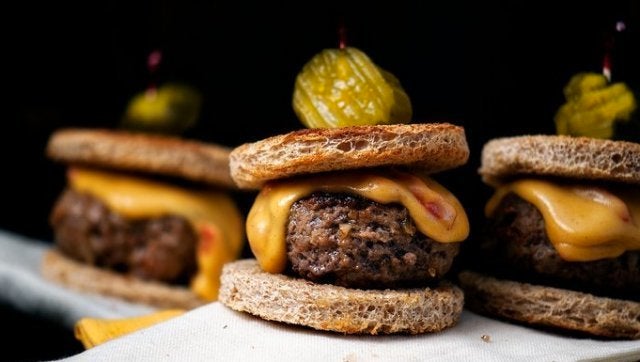 Sports-watching and burger-eating go together like peas and carrots. But burgers are big and messy, which can distract from the sports-watching experience. Enter: sliders. Because the only thing better than a burger is several tiny burgers.
With the Super Bowl less than a week away, we're focusing all our attention on what we'll be eating on the big day. We're thinking about hand-held dessert recipes that you can easily eat on the couch, and a slew of ways to enjoy chips and queso, obviously. There will be wings, nachos, and of course, there will be sliders. Many, many sliders -- because that's the beauty of these mini burgers, after all. You can eat a lot of them. From beef to salmon to mushroom sliders, we've gathered up 29 slider recipes that should please any palate.
Check out these sliders recipe and get really excited for the big event on Sunday: Eating.
Pulled Pork Sliders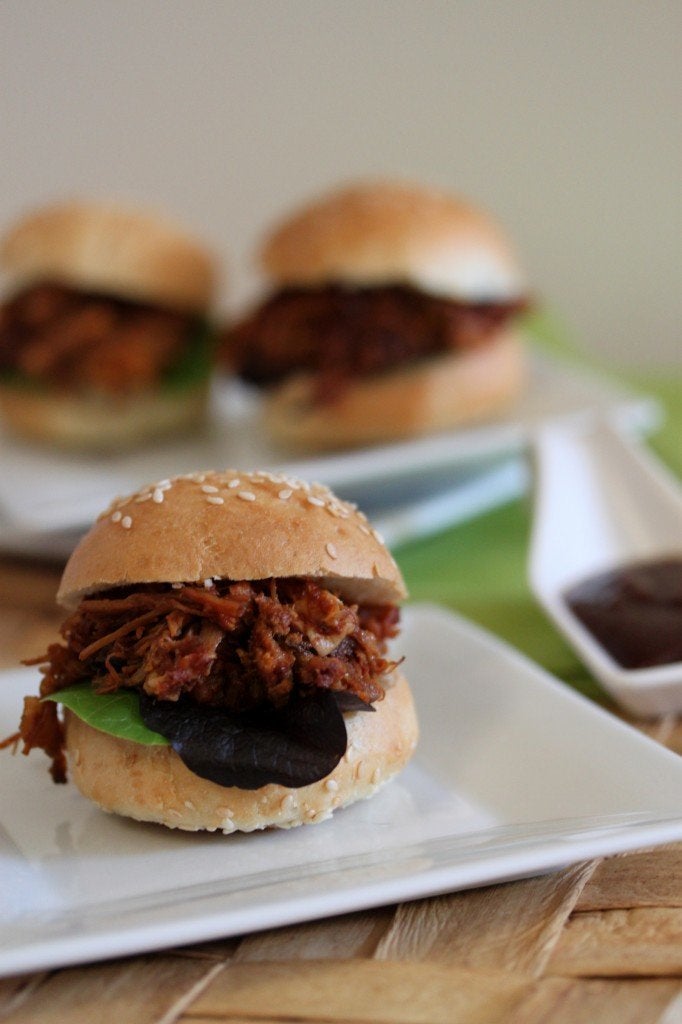 Salmon BLT Sliders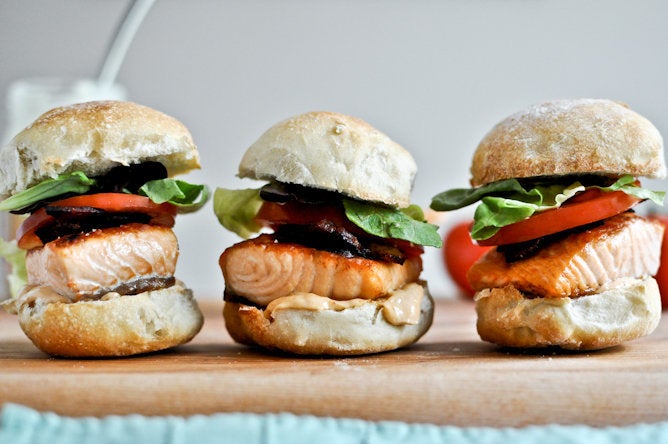 Portobello Sliders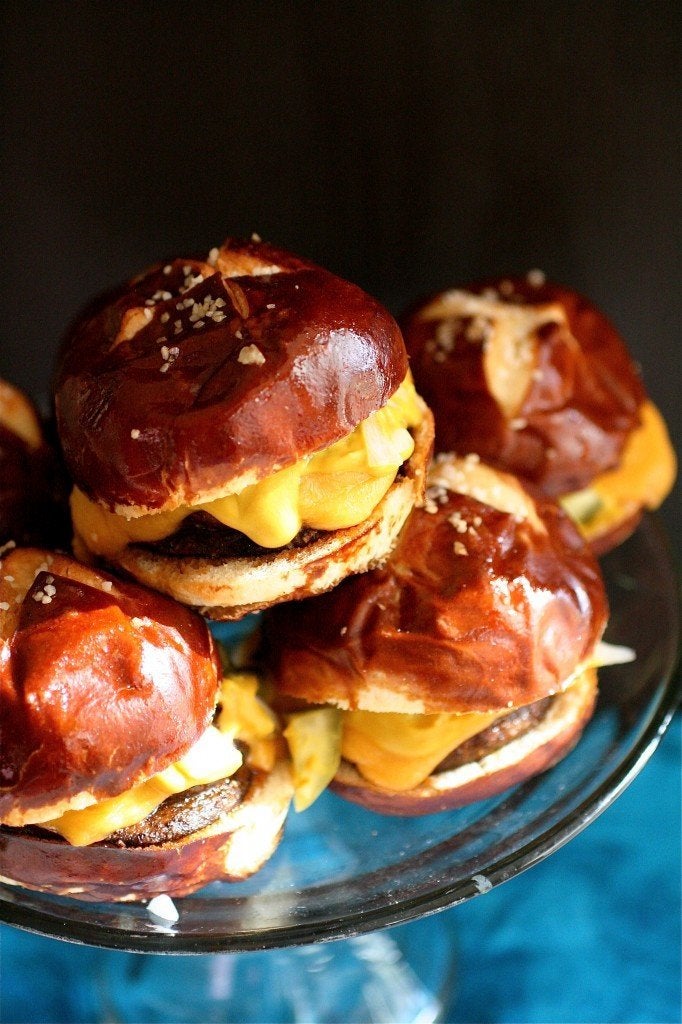 Andouille Blue Cheese Sliders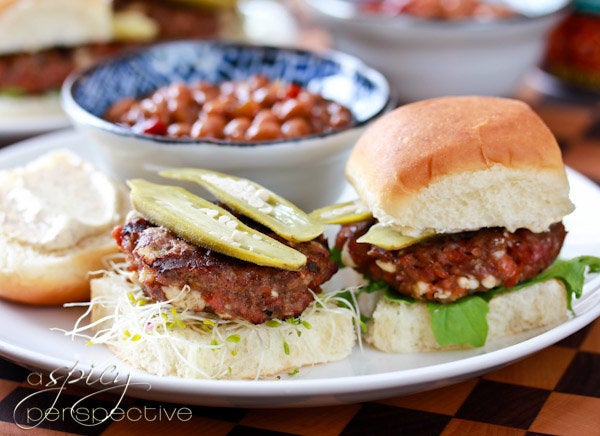 Crispy Quinoa Sliders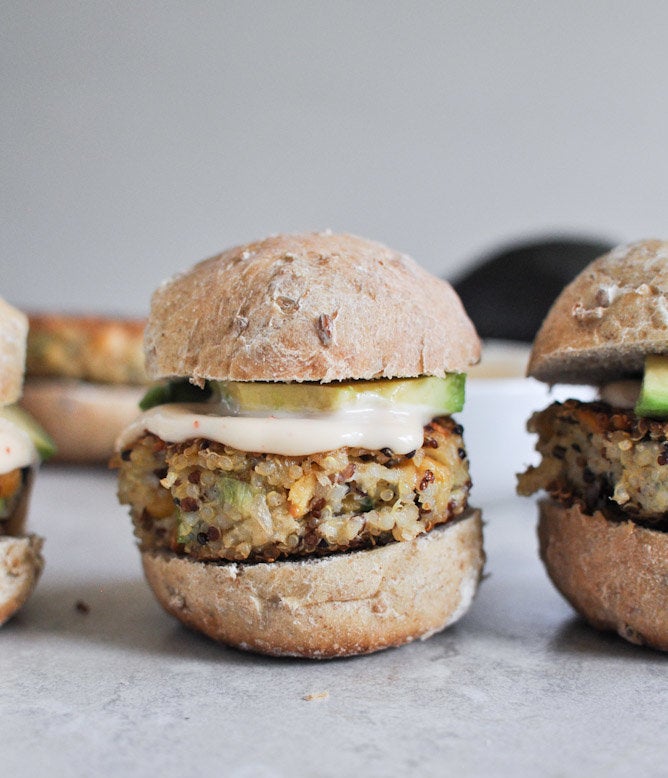 Salmon Sliders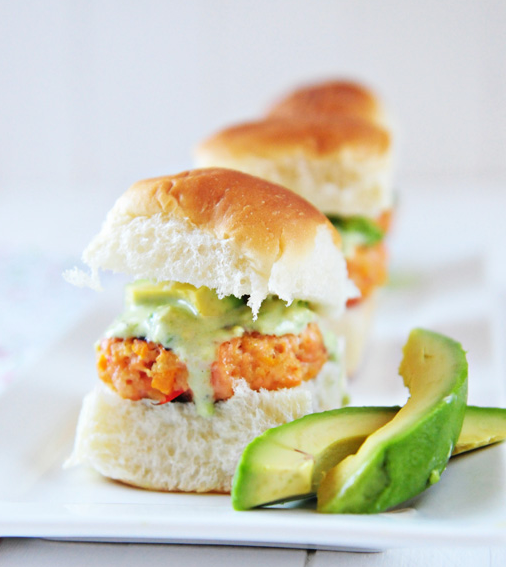 Chicken Cheese Steak Sloppy Joe Sliders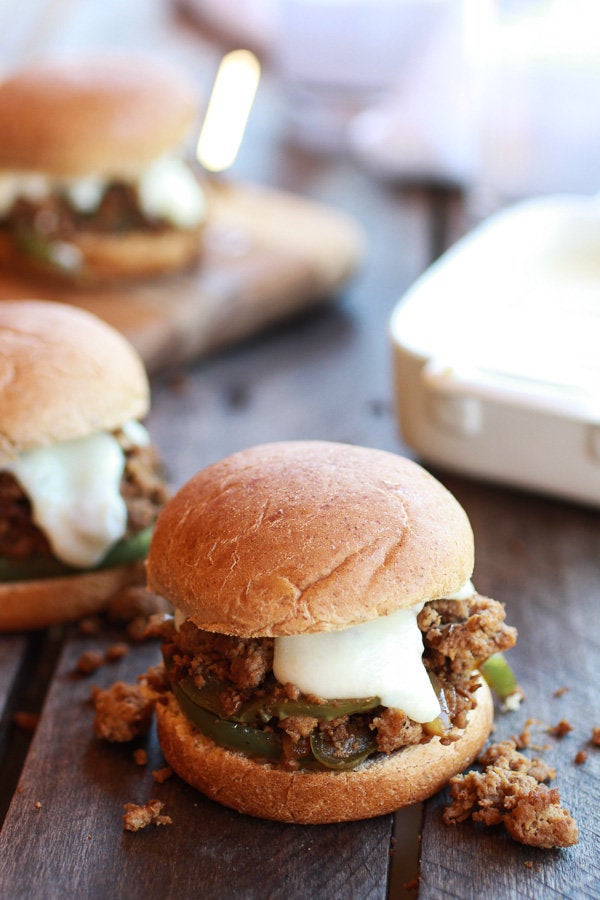 Slow Cooker Meatball Sliders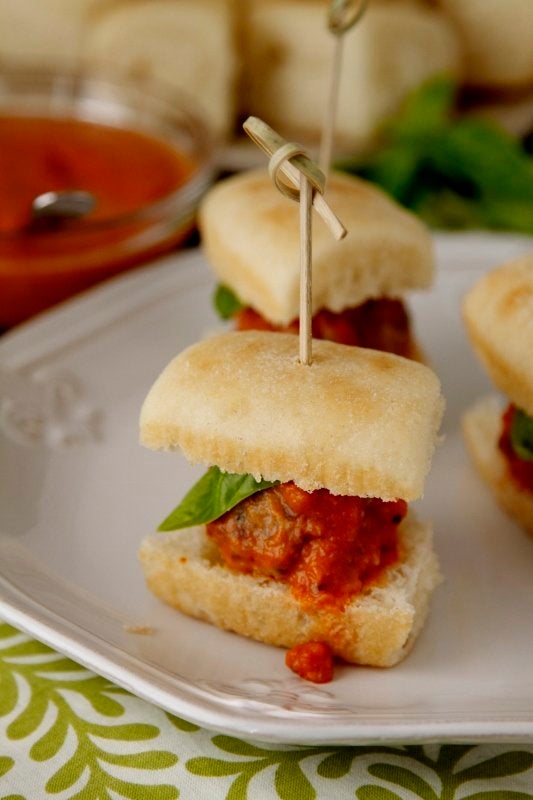 Lamb Sliders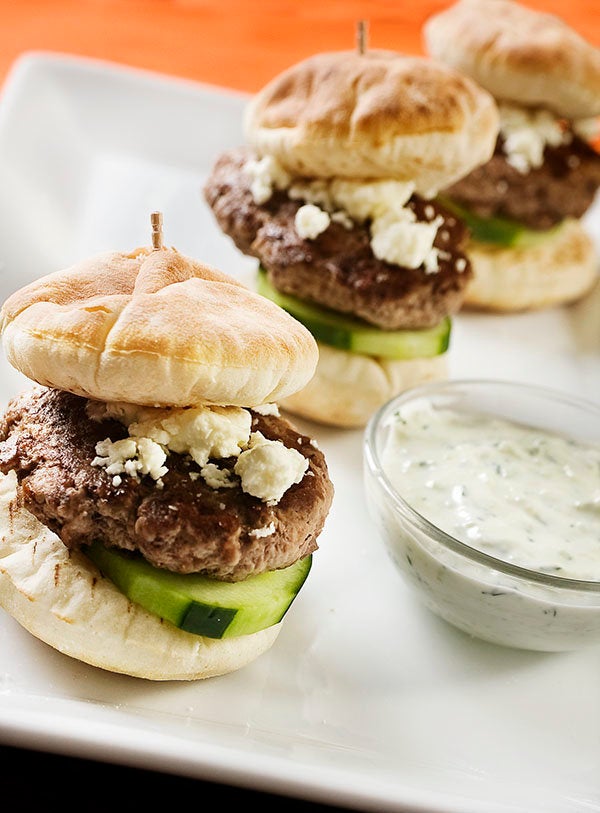 Red, White & Blue Sliders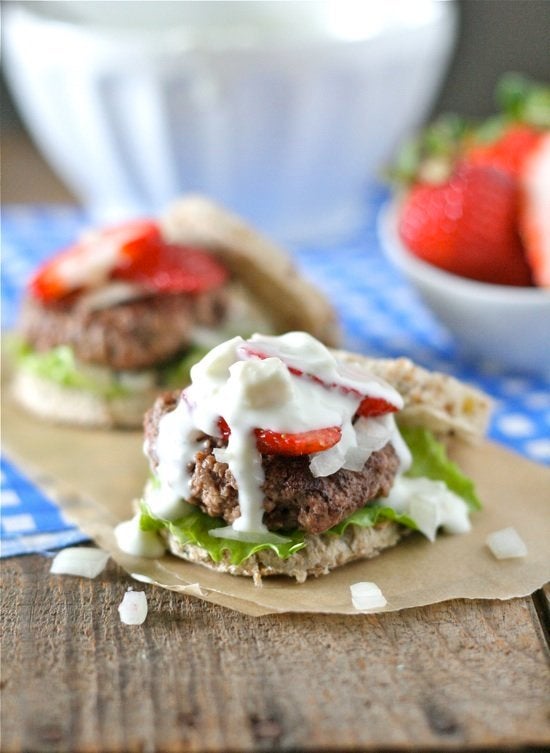 Bruschetta Turkey Burger Sliders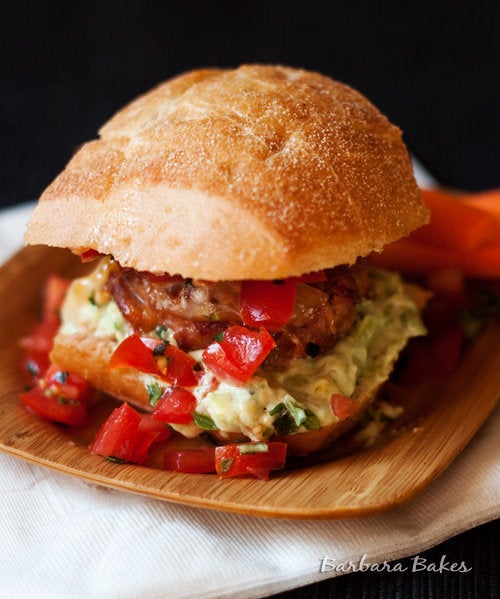 Gingery Steak And Brie Sliders With Balsamic Cranberry Sauce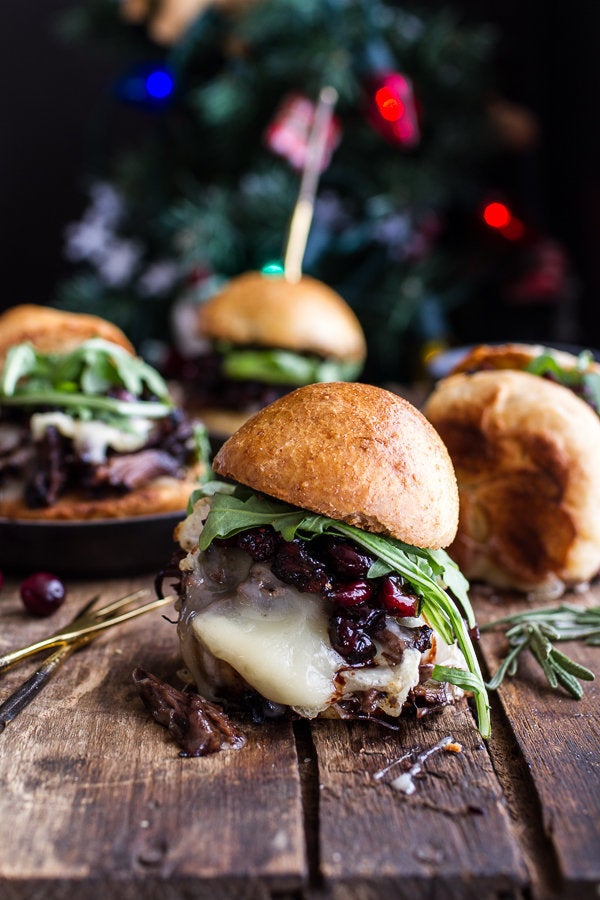 Pimento Cheese Sliders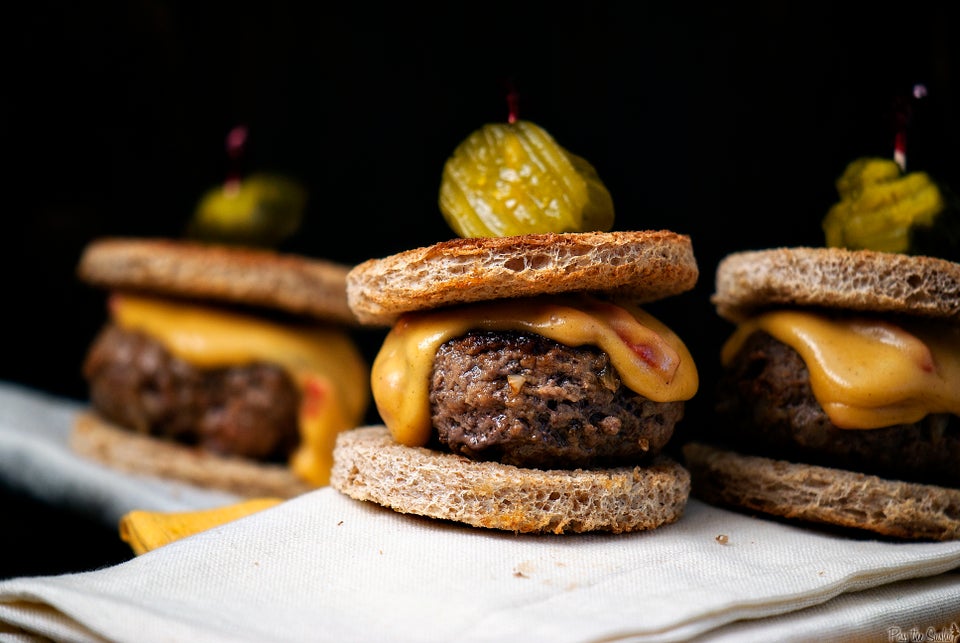 Mushroom And Swiss Sliders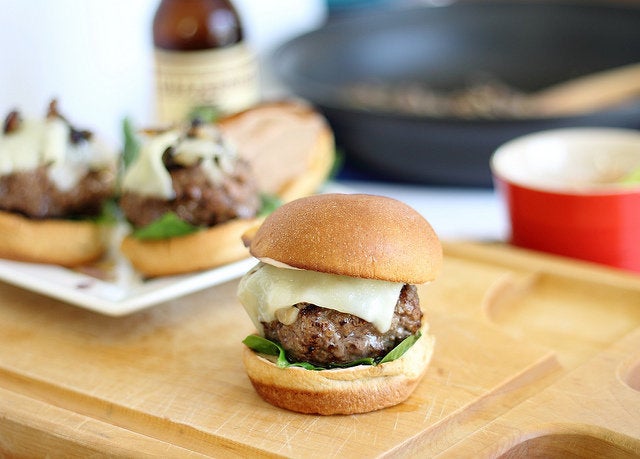 Crab Cake Sliders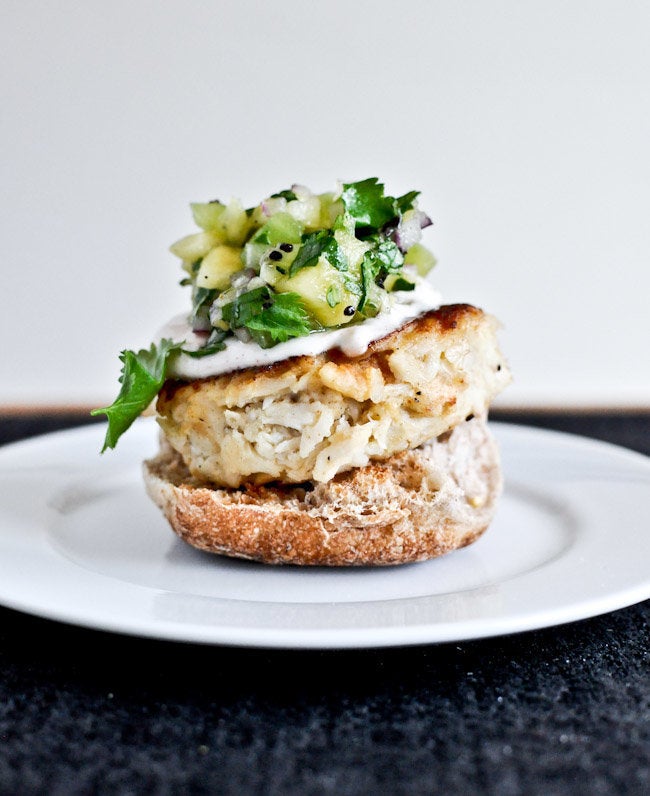 BLT Caprese Sliders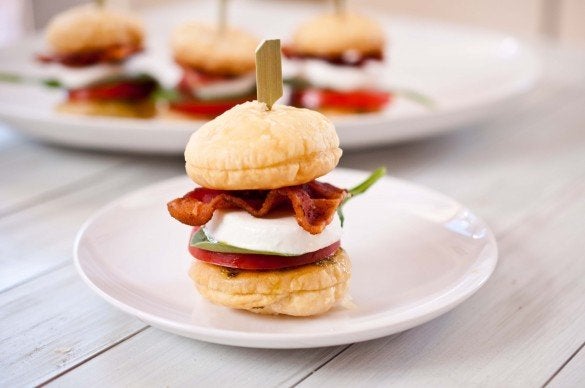 Asian Pulled Chicken Sliders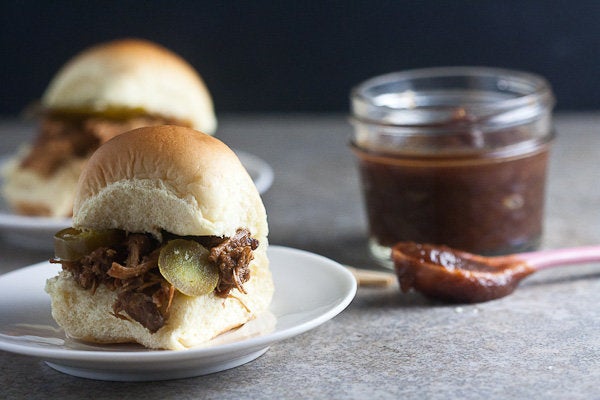 Ham and Cheese Sliders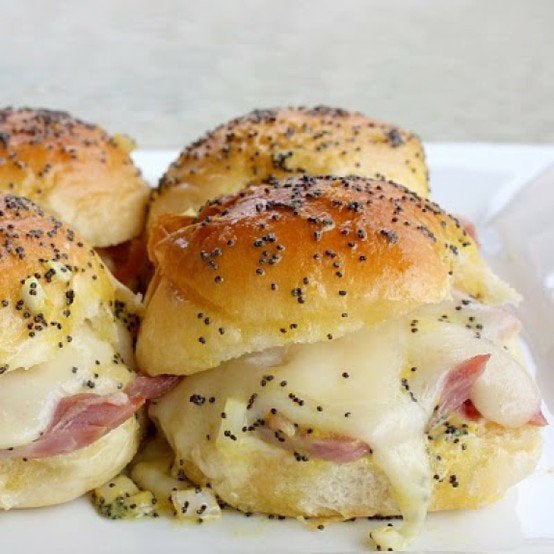 Crispy Buffalo Style Salmon Sliders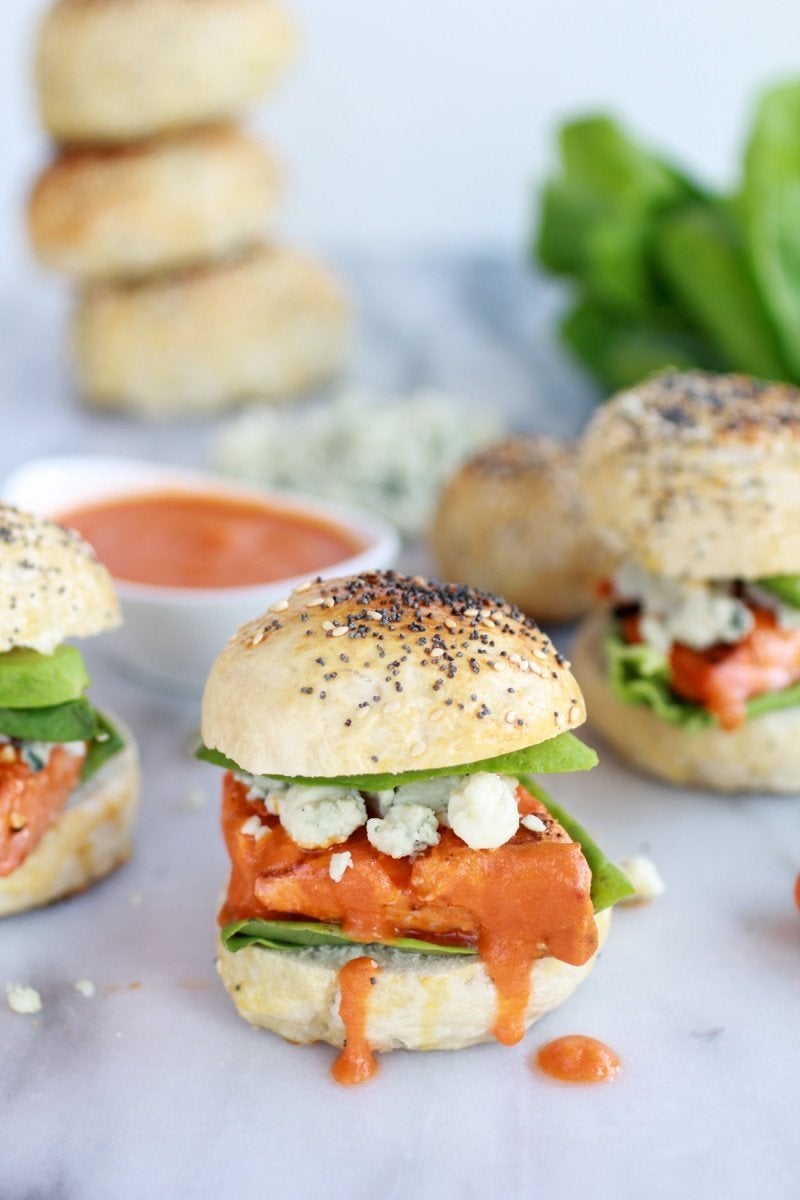 Open-Face Short Rib Sliders With Slaw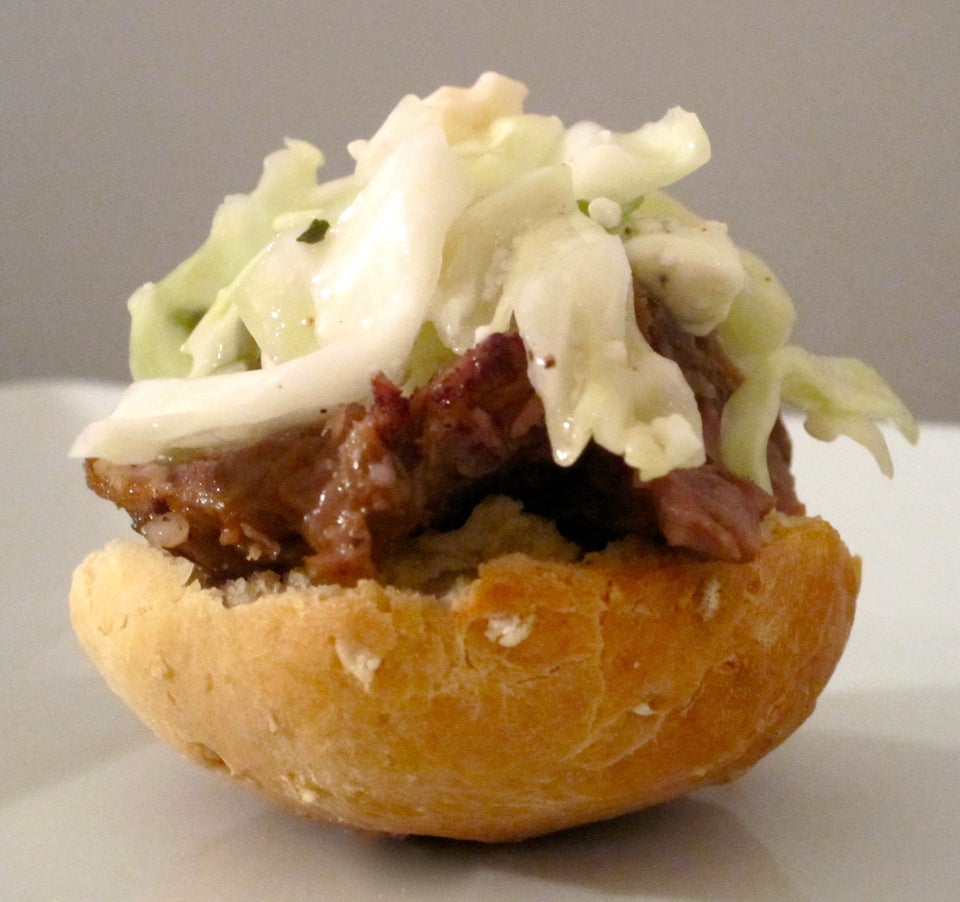 Black Bean Sliders With Creamy California Avocado Sauce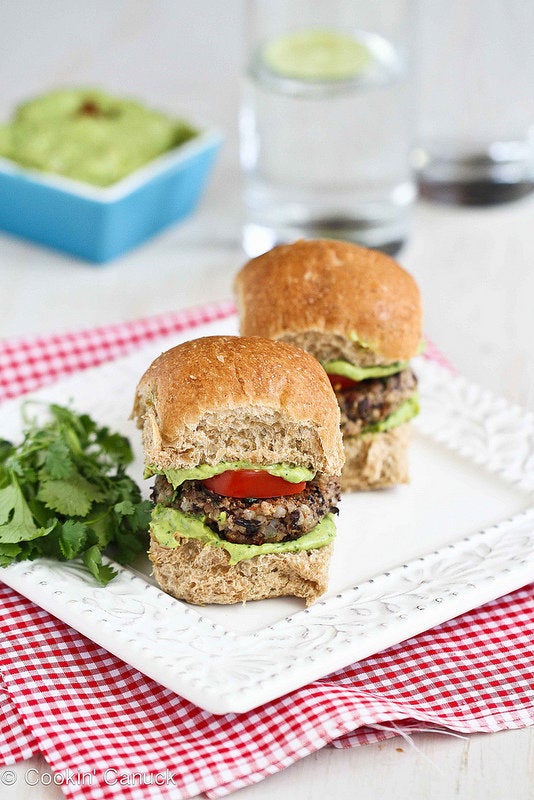 Taco Sliders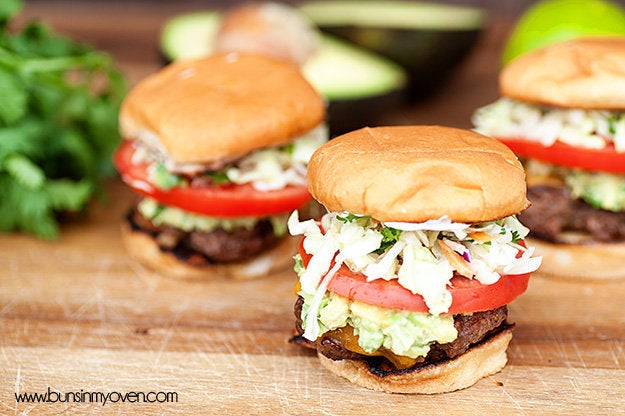 Slow Cooker Beer and Brown Sugar Pulled Chicken Sliders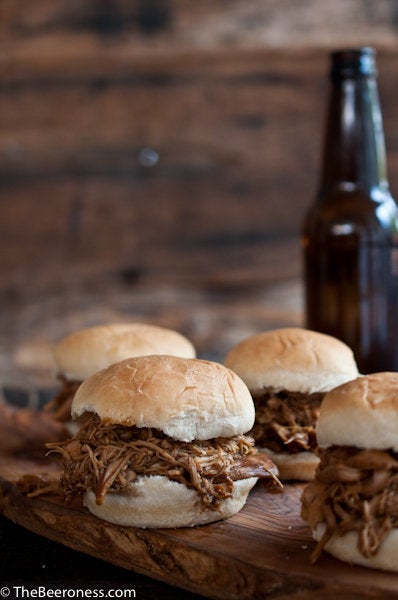 Curried Bulgur Sliders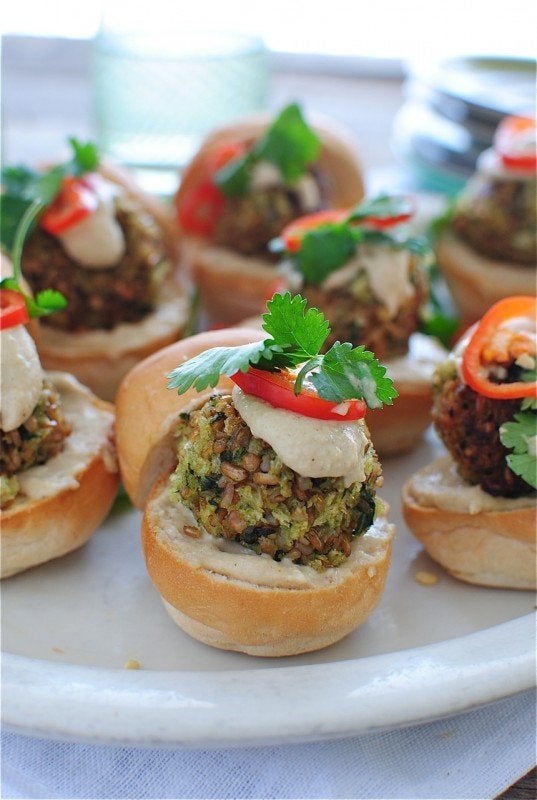 Breakfast Sliders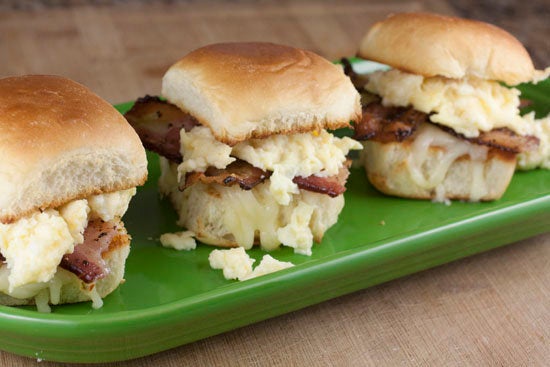 Pork Belly Sliders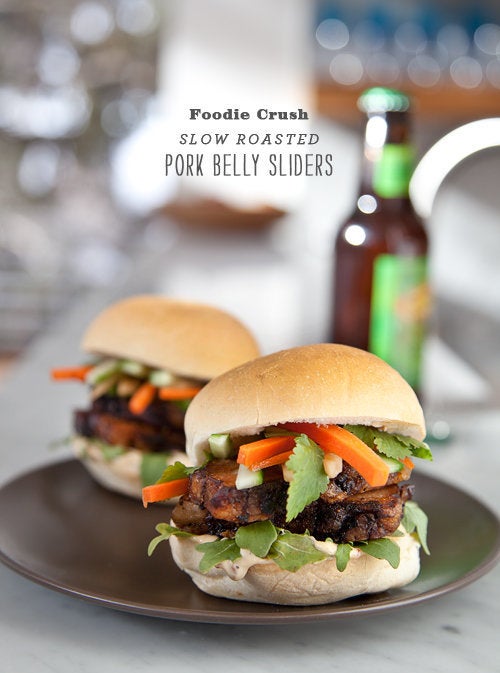 Loaded Quinoa Veggie Sliders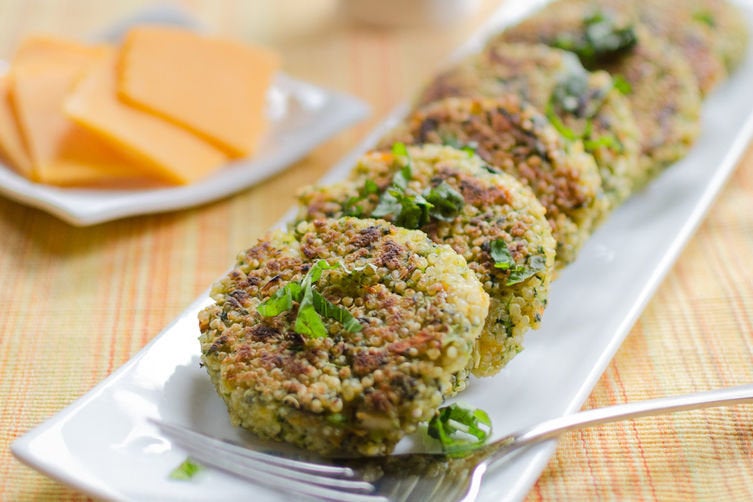 Shredded Beef Sliders With Carrot Apple Slaw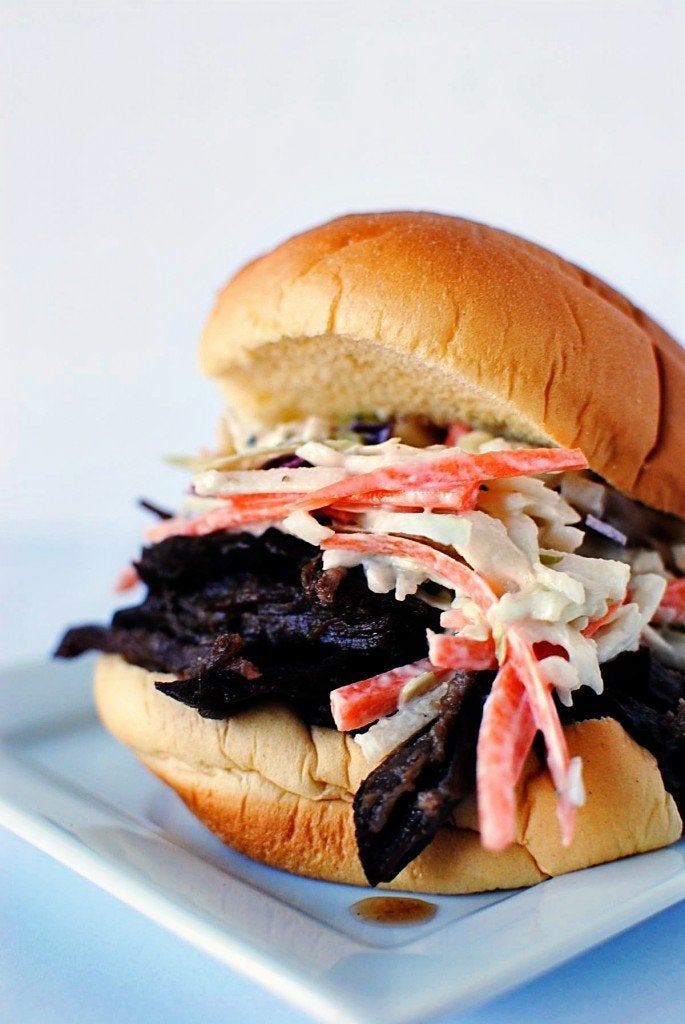 Spicy Peanut Butter Bacon Sliders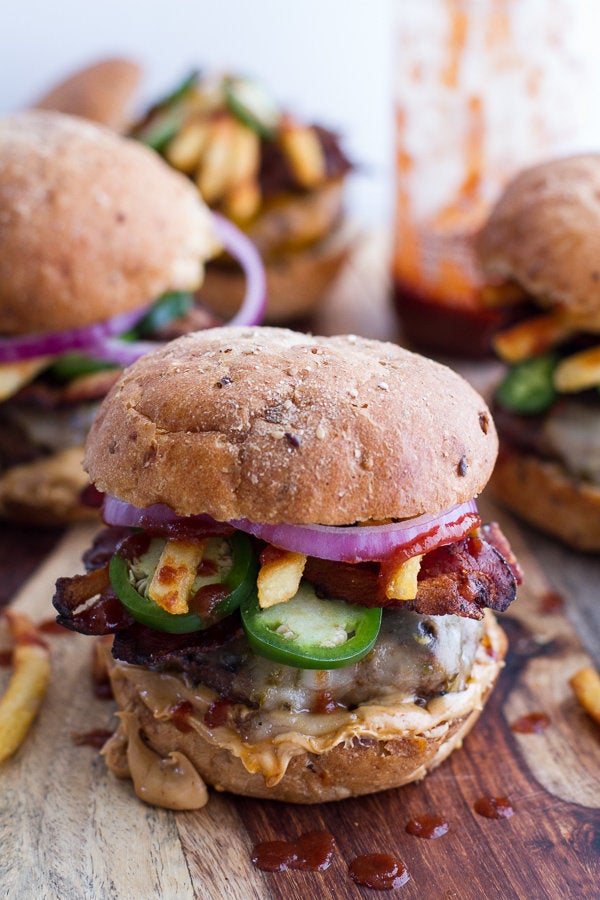 Related
Before You Go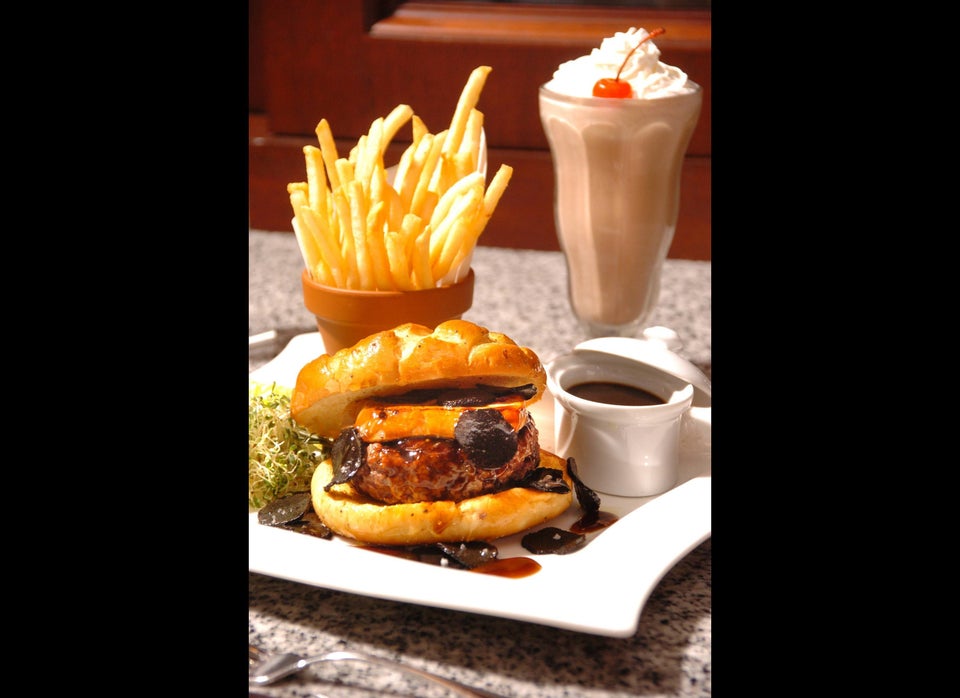 Over The Top Burgers