Last April, artist Ryan Wollard was fed up. Programs for the arts and teaching programs were being cut left and right, and labor unions were under attack. So he decided to do something about it.
"When the national funds dry out, the first thing to go is the arts. They don't fund what I'm passionate about," Wollard told the Huffington Post. "I'm an optimist, a really positive person, but everything seemed so bleak. I decided I needed to find a productive way to vent my frustration."
Wollard, a sales representative for Heinz Ketchup in Maitland, Fla., channeled his discontent into painting--a passion he's been committed to for the past decade. He crafted portraits of figures who inspired him, from Stephen Colbert to Harvey Milk and sells them on Etsy under the name "Charity Paintings."
He's priced his work at an affordable $50 and is donating all of the proceeds to a charity the person featured in the portrait cares about.
Wollard initially hoped to paint and sell 20 portraits in six months, donating $1,000 to charity.
So far, he's sold 22 paintings and donated a whopping $1,740 to a variety of charities, from ModestNeeds.org, an organization fighting in the front lines of the war on poverty, to Family Fund for Shade, a nonprofit that gives microloans to green entrepreneurs.
Wollard has helped to boost the amount of money he's raised by challenging his buyers to go above the asking price of the painting. He promises to double their donation with money from his own pocket.
"It's a great motivator to get people to give more, and I like doing my part, too," he says.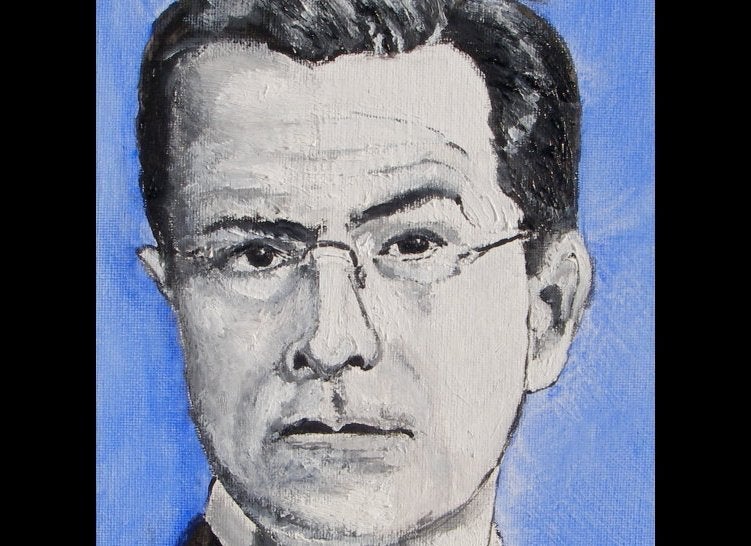 Popular in the Community