Until we ran the Becoming Fearless post about "fearless charms" on May 18, we had NO IDEA that the practice of wearing or carrying around meaningful small (or even kind of large) courage-boosting objects was so prevalent amongst HuffPost readers.
Many readers wrote about -- and sent us photos of -- the little things that have helped them get through stressful times. Some fearless charms have literally accompanied their owners into battle. Others represent the support of loving family members that are here... or those who are sorely missed. Still others symbolize a cause that's close to the owner's heart. Check out the slideshow!
What's your fearless charm? Comment below, or tweet us all about it @HealthyLiving using the hashtags #becomingfearless and #fearlesscharm. If you tweet, you will automatically be entered into Toyota Corolla's Most Fearless Tweet Contest! (Click here for the Official Rules.)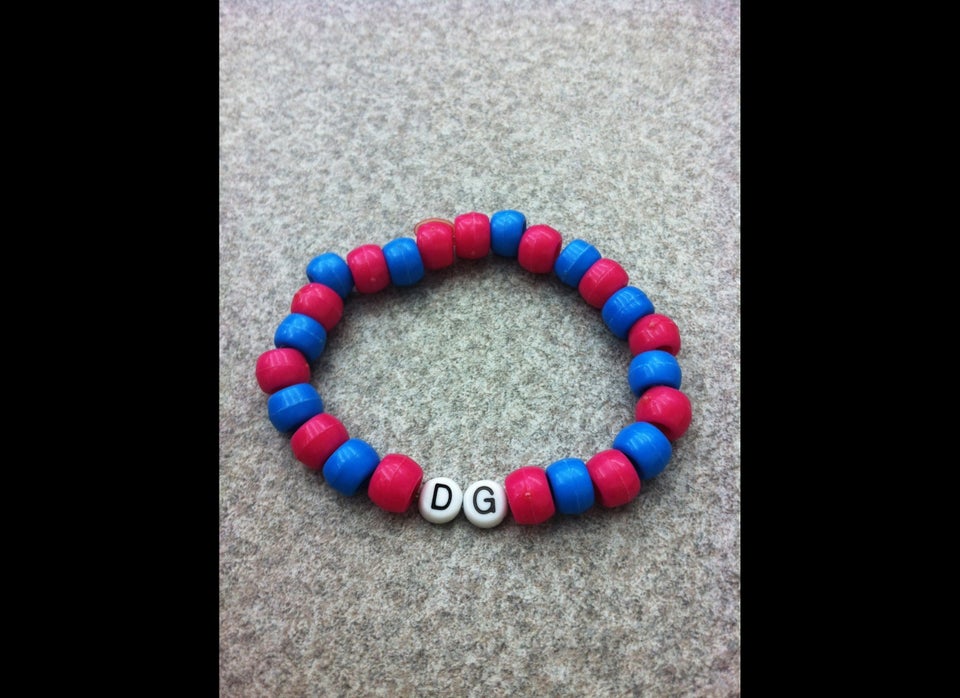 Readers' Fearless Charms!
To take a gander at HuffPost staffers' fearless charms, click here.