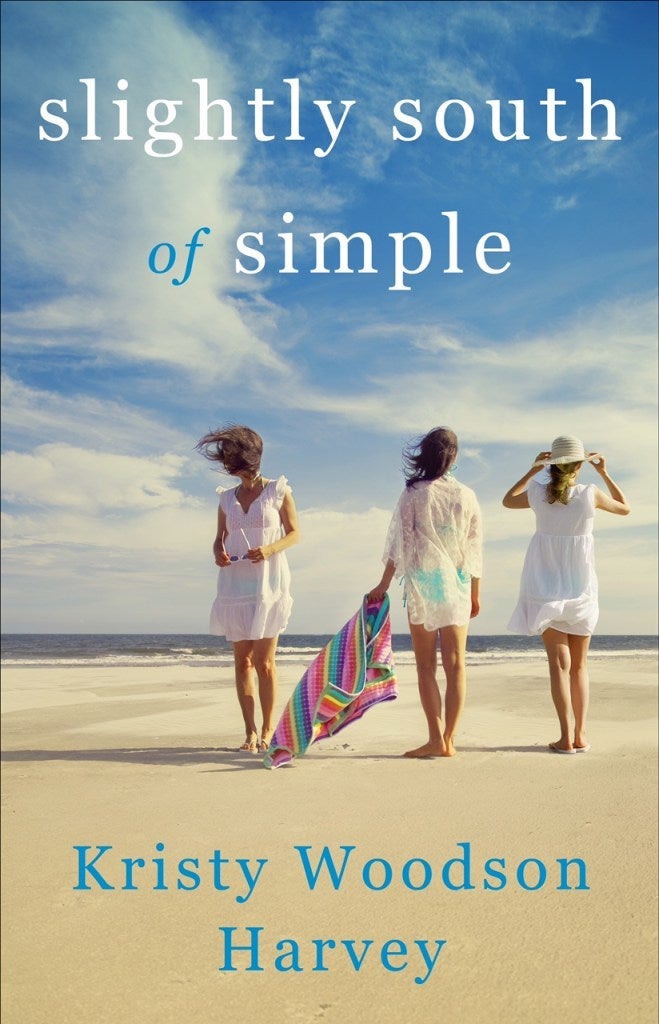 Book Review - Jackie K Cooper
SLIGHTLY SOUTH OF SIMPLE by Kristy Woodson Harvey
Reading SLIGHTLY SOUTH OF SIMPLE by Kristy Woodson Harvey is like being at the beach on that first perfect day of summer. You know when you see the cover picturing three young women on a sandy shore this book is going to take you into Dorothea Benton Frank, Mary Kay Andrews and Patti Callahan Henry country. It is a story centering around the relationships between a mother and her three daughters and that spells conflict one way or another.
The plot centers around Ansley Murphy, a woman who is content with her life. . She has a successful design business in the idyllic town of Peachtree Bluff and her three daughters are all grown and on their own. Caroline has married a wealthy man from New York; Sloane is the wife of a military man; and Emerson is involved with her budding acting career.
Suddenly one summer a pregnant Caroline discovers her husband has been cheating on her so she packs up her daughter Vivi and heads home. Sloane's husband gets orders for an overseas tour and so she comes home too with her two sons. Finally Emerson scores a major role in a movie shooting near Peachtree Bluff so she has a perfectly good reason to join the family for the summer. Now Ansley has her entire family to contend with, and her serene summer plans fade away.
During the days of this fateful summer family secrets of all types and values rise to the surface. It seems that appearances can be deceiving and relationships can be fragile. Ansley has some pretty profound moments hidden in her past ands if they are exposed her relationships with all three daughters could be jeopardized.
Harvey fashions an amazingly complex plot which is nowhere south of simple. She fills it with mother/daughter relationships which are both strong and weak. Ansley, Caroline, Sloane and Emerson all get their fair amount of time in this story and each one proves life is never simple. But even in its complexities there can be found strength, warmth and forgiveness.
The book is a complete story but it is written in such a way there could be a revisiting of these characters in future books, and Harvey fans would certainly be eager for this to happen. There seems to be a lot of stories left to be told about the Murphy family.
If you have never read a Kristy Woodson Harvey book then this one is a great place to start. My prediction is that writers come and writers go but Kristy Woodson Harvey is here to stay. The warmth wit and wisdom of this novel pave her way into the exclusive sisterhood of southern writers.
SLIGHTLY SOUTH OF SIMPLE is published by Gallery Books It contains 400 pages and sells for $16.00.
Jackie K Cooper - www.jackiekcooper.com
REAL LIFE. REAL NEWS. REAL VOICES.
Help us tell more of the stories that matter from voices that too often remain unheard.
This post was published on the now-closed HuffPost Contributor platform. Contributors control their own work and posted freely to our site. If you need to flag this entry as abusive,
send us an email
.