Walking around the night you plan to pop the question with that awkward ring box bulging out of your back pocket is a dead giveaway.
For those who intend on keeping the proposal a surprise, packaging designer Andrew Zo has created the Clifton, a discreet engagement ring box that looks like a wallet and is just 1 centimeter thick. Genius.
The jewelry fits into the cut-outs in the box (see above). When you open it, the ring pirouettes out on a tiny built-in stand.
Some folks might balk at the $90 price tag, knowing that jewelry stores will throw in a little velvet box for free with the purchase of a ring. But if you're serious about keeping the proposal on the down-low, we say it's worth every penny.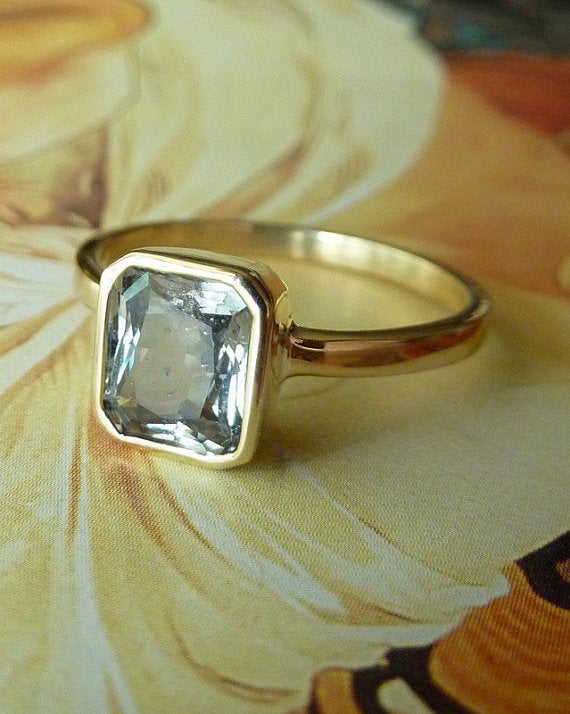 Non-Diamond Engagement Rings