HuffPost may receive a share from purchases made via links on this page.
For years, Wesley Kang looked everywhere to find a dress shirt that actually fit him for his finance job. He'd browse the selection at big-name retailers like Brooks Brothers or J.Crew, but as a slim, Taiwanese American man, even the brands' slim-fit products weren't quite right.
"My standard brands became fast fashion brands that had poor quality, but were affordable, or boutique stores that were high quality but much more expensive," Kang told HuffPost. "Going to a tailor is an extra step and an extra cost, and for a commodity like dress shirts, it just seemed ridiculous."
The experience was so frustrating that, in fall 2018, Kang left his corporate career and co-founded Nimble Made, an affordable, actually slim dress shirt clothing brand.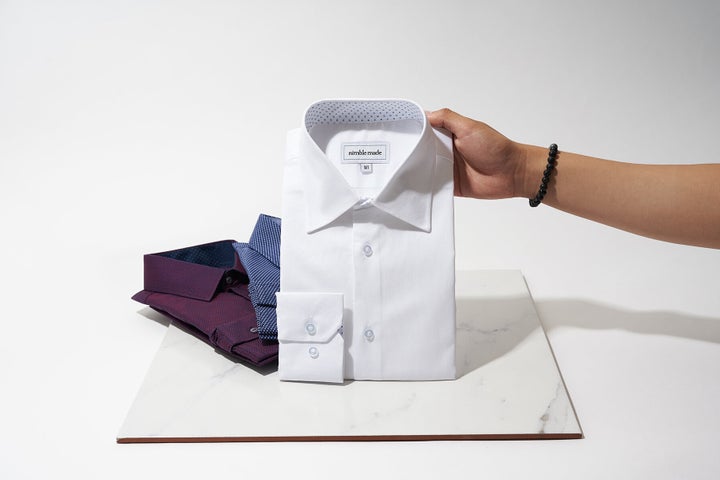 "My goal ― along with my co-founder and partner Tanya Zhang ― is to create a brand for others who can't find the right fit," Kang said. "Our demo is people who are frustrated with the idea that the size of your neck and length of your arms should determine your entire body, which is the current norm for dress shirt sizing."
Using his shopping experiences as an Asian American, Kang said he wants to "change the clothing landscape to include men of all body types," starting with a slim fit that lives up to its name.
While Nimble Made's shirts aren't just for Asian men, Zhang and Kang do see their company as part of a larger cultural push for Asian American representation. The marketing of the shirts reflects that.
"We don't say 'Asian-fit' because Asians come in different sizes and we by no means suggest that our dress shirts fit all or only Asians," Zhang said. "Instead, we market as 'actually slim fit' dress shirts that are off the rack, inspired by the personal struggles of us as Asian American co-founders."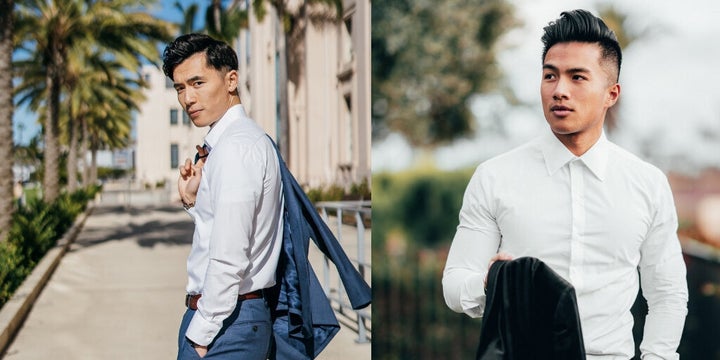 The hope is for Nimble Made to follow other direct-to-consumer e-commerce Asian-founded brands that are focused on fit and inclusivity: Covry Sunwear, for instance, creates sunglasses for people with lower bridged noses and higher cheekbones. Pepper creates better fitting bras for AA, A and B cups. And East Meets Dress has custom sizing for its modern cheongsam dresses for weddings and special occasions.
Zhang and Kang want to apply that same model to shirts: To appeal to the mass market, traditional menswear retailers size clothing based off the "average" American man (5 feet, 9 inches tall and 197.9 pounds). Nimble Made caters to everyone who's on the smaller size of that average.
The shirts, priced from $65 to $80, feature a few key differences: They have a shorter sleeve length, trimmed chest and back measurement (so there's no excess fabric around the torso) and a tapered waist measurement to prevent loose fabric from gathering around the midsection.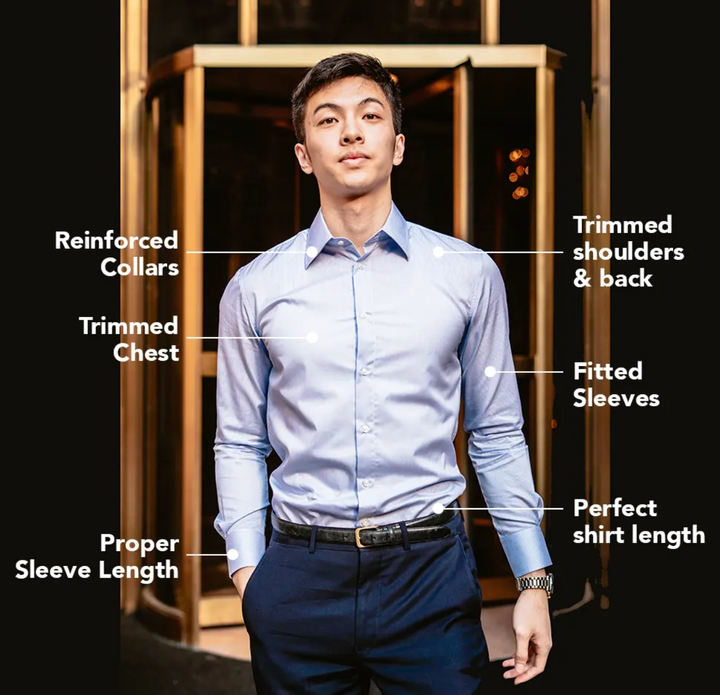 Nimble Made's current sizes are N1 to N5, from smallest to largest. (For reference, Kang is 5 feet 5 and 140 pounds, and wears the smallest N1. The brand's N5 fits up to 6 foot 3 and 205 pounds. A smaller size N0 is also in the works.)
"It was important for us to create dress shirts that were high quality, fit well, and didn't come with a premium price tag," Zhang said.
For Zhang, the push to create Nimble Made was also motivated by a personal struggle: her immigrant father's quest for an American shirt that actually fit.
"Growing up, I'd go with my dad to Macy's and JCPenney at the mall only to find that the smallest size for any clothing was still too big on him," she told HuffPost. "The sleeves were too long and baggy, the chest and back had too much excess room, the shirt looked like a dress on him ― he was completely drowning in fabric."
Given the dearth of options in department stores, Zhang remembers her father saying, "American dress shirts don't fit me."
"I was determined to show him otherwise," she said.
But to do so, Zhang had to leave a safe corporate job ― something that unsettled her traditional Asian parents. Hearing that their daughter and her boyfriend planned to launch a clothing brand with $5,000 of their personal savings and no real experience in the fashion industry came as a bit of a shock.
"My parents were both hesitant about me leaving my job at Ernst & Young," she said. "To them, I had already 'made it,' meaning I was working at a company with a big name and reputation and had found 'success.' They saw it as a big risk and thought I should stay at my current role for a few more years because it was more stable."
Eventually, they came around. And now, both her parents are big fans of the brand. When they launched last fall, Zhang's dad was their second customer. (Kang's mom was their first.)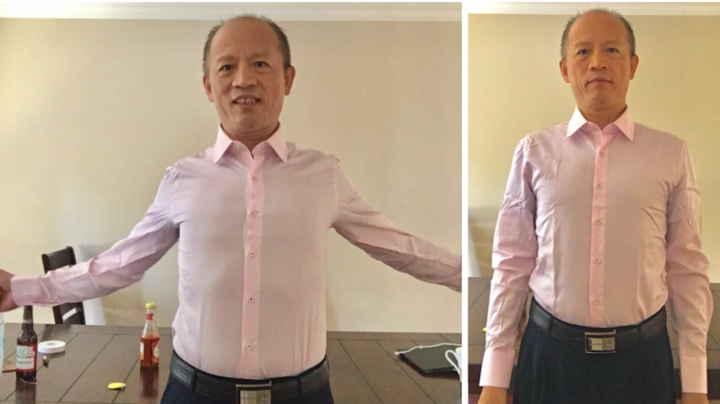 "He bought the New Year, a pink dress shirt inspired by Lunar New Year," she said. "He said it was a very good fit across the chest, back and sleeve length, but it actually felt a little small for him and he wanted to exchange for a size up."
Though the brand is in its early stages of funding, eventually Kang hopes people looking for slimmer fits will go to straight to Nimble Made's website instead of wasting time at department stores.
Before You Go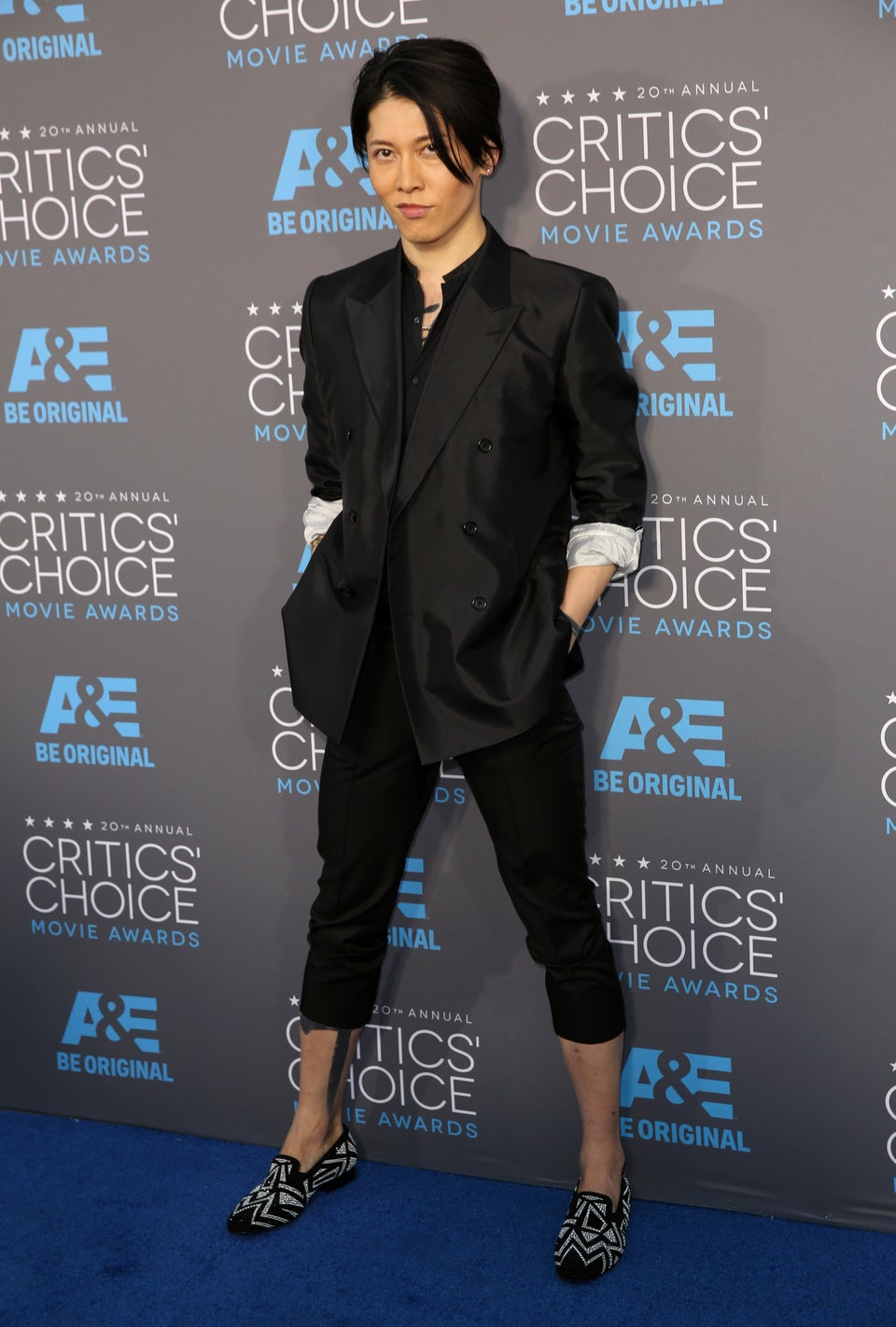 Stylish Asian Actors