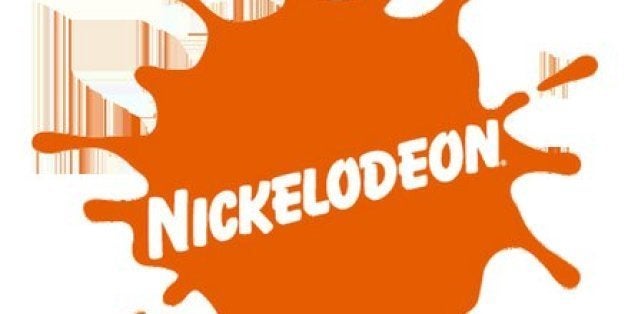 Written by Matthew Klickstein with a foreword by "Double Dare" and "What Would You Do?" host Marc Summers, "Slimed" digs deep into the depths of Nickelodeon's "golden age" with interviews and fun facts.
Here are five facts about '90s-era Nickelodeon from "Slimed" that may surprise you.
1. "Mad Men" costume designer Janie Bryant was also the costume designer for "The Adventures Of Pete & Pete."
You know those awesome dresses Christina Hendricks and Elisabeth Moss get to wear on "Mad Men"? The woman responsible for them was once clothing the "Pete & Pete" gang in flannel.
"Janie Bryant was responsible for a lot of the costumes then," Michelle Tratchtenberg, who played Nona on the series, said. "Now she's the costume designed for 'Mad Men.'"
2. "Slime" is made out of Cream Of Wheat, green food coloring, Johnson's Baby Shampoo and water.
Although the ingredients in the green slime that gets dumped on innocent bystanders may seem disgusting, it was once much worse.
"The slime was an accident," Geoffrey Darby, a co-creator for "You Can't Do That On Television," said, adding, "We ended up going to the cafeteria, gave the prop guy a bucket, and said, 'We want you to take all the stuff that was left on the plates the whole day. We'll add water to it and dump it on the kid.'"
"We didn't get around to shooting scene ... we put the set up again the following week to shoot that one scene," Darby continued. "The problem was that [there wasn't] a new bucket of slop ... and there were eight inches of green crud growing over the top of the bucket. It was really evil. God, did it smell! We had to get the scene. We couldn't get more slop ... so we said, 'Dump it on the kid anyway.'"
3. Nickelodeon coined the term "tween."
These days, entire TV shows, movies, books and magazine target the "tween" demographic. But according to "Roundhouse" co-creator Rita Hester, the word didn't exist before Nickelodeon.
"We referred to our live theatrical word as 'tween' entertainment, and we actually coined that phrase," she said. "We never heard anyone else says 'tween 'in the eighties."
4. Kids were responsible for screening the new parents.
It's no surprise that Nickelodeon wasn't a huge fan of difficult parents, or "stage parents." So the network had their current kids "screen" the parents of anyone they were seriously considering.
"When we started looking for new kids, we always arranged it so that at the final call the parents were entertained with refreshments in the boardroom by some of the kids who were already on the show," "You Can't Do That On Television" director Roger Price said. "Ostensibly, this was so the new parents could ask any questions they wanted to of the established kids. In fact, it was so the kids already on the show could screen the new parents. Even the best kid in the world would have been passed over if their parents had lamentably failed their part of the audition."
5. Sam climbing into Clarissa's window was a strategy for keeping their relationship platonic.
One would think that a teenage boy climbing into a teenager girl's bedroom would be a recipe for disaster, but "Clarissa Explains It All" creator Mitchell Kriegman said it was a strategy employed to make sure they didn't become more than best friends.
"I wanted this boy who was in Clarissa's life to be her friend, and I didn't want him to have to go up the stairs or through the front door and talk to her parents every time," Kriegman explained. "It was a way to get him in her bedroom and start interacting faster. And it was also a way to show they had this real friendship that wasn't about anything sexual. They were friends, and I wanted to keep it pre-sexual. Which worked ... right up until she was sixteen.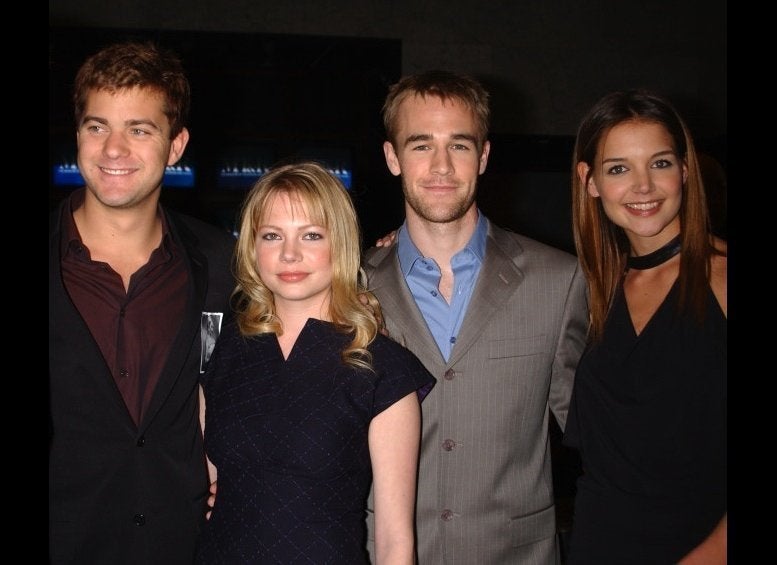 TV Reunions We Want To See
Related
Popular in the Community