Lupo is a Brazilian company that embraces a bit of Italian influence. With their elegant basics, smooth fabrics and cool waistbands, this is an underwear brand with both class and edge. Over at The Underwear Expert, we've put together a head-to-toe, clean-cut look based on one of their styles. Check it out!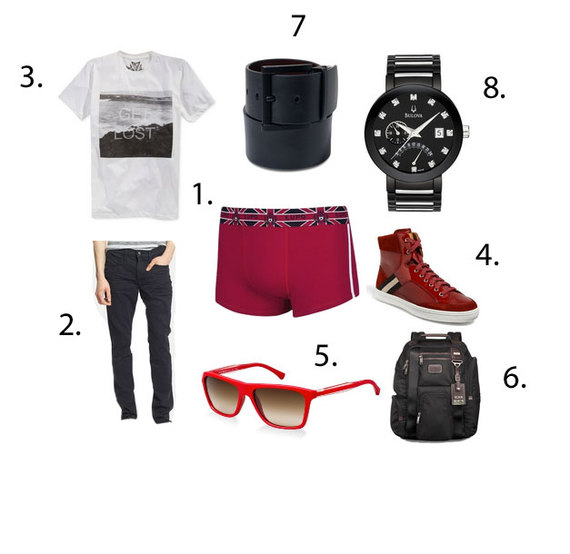 1. Lupo, Support Your Country Soccer Mens Sunga Trunks: These come in a number of colors, but we've chosen the burgundy England pair. Bold and sleek, it's also undeniably comfortable.
2. Joe's, Brixton Slim Fit Jeans: This low rise pair is great for showing off that waistband.
3. Univibe, Get Lost T-Shirt: Cheeky, cool, laid back. Perfect to top off this look.
4. Bally, Oldani Sneaker: You can never have too many sneakers, and you'll love these ones from Bally.