Sleepovers will never be the same once you've had one with a sloth.
The Zoological Wildlife Conservation Center in Rainier, Oregon, offers a special program for fans of the animal called the sloth sleepover. This slumber party lets participants hang out with sloths inside their colony habitats at the center, which is dedicated to rescuing sloths, researching how to keep them alive in safe-houses, and educating the public, according its mission statement.
Guests willing to pay $600 for a double-occupancy booking slot will get to observe and interact with sloths between 8 p.m. and 7:30 a.m. as part of the program. Actual sleeping is optional, though a cot and TV are included in the accommodations.
Inside the habitat, quiet is necessary because sloths are very noise-sensitive. The center doesn't allow sloths to be held, saying this practice has "acute detrimental effects." But you can observe them up close: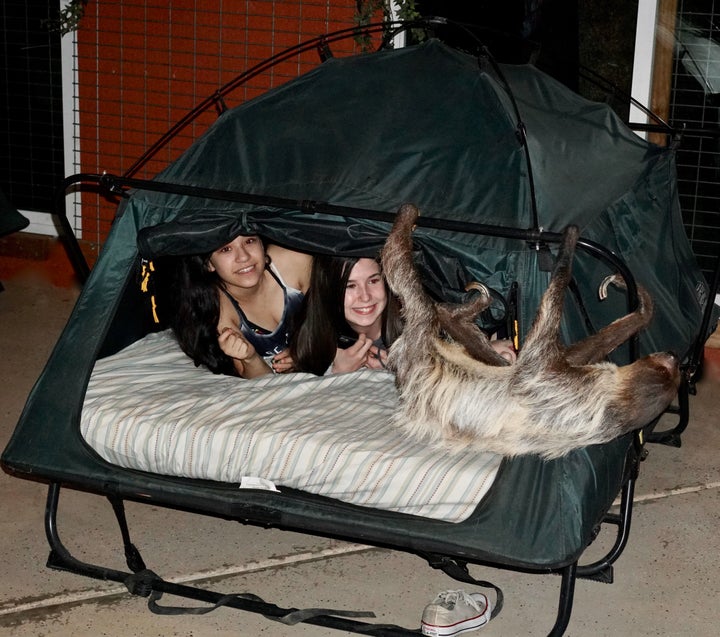 The program tends to be most popular from mid-June to early September, a representative of ZWCC's Sloth Captive Husbandry Center told The Huffington Post via email. During the other months of the "non-travel season," visitors tend to book on Saturdays and holidays.
"This is ideal for us and our sloths because we are a captive conservation center [first] and foremost and not a 'for public entertainment' 'zoo,'" the representative said. "It allows the sloths all of the ultra quiet rest periods that they need to stay healthy. We do not double stack visitors to one group of sloths ― they require their 15-18 hours of 'beauty sleep' per day."
Visitors who aren't interested in staying overnight can book a "feed and pet" educational encounter with the sloths for $100 per person.
The program received national attention earlier this month after being covered by CNN Money. While the center encourages a love for sloths, they want to discourage any for-entertainment programs.
"[W]e are concerned that there will be a lot of pop-up entertainment programs that intend to use sloths to capitalize on the funds to be made by utilizing this delicate species' current popularity, but do not follow proper protocols for the subject sloth's long-term health, putting captive sloths at risk," the rep said. "Our doors are open to any sloths in need, no questions asked."
Before You Go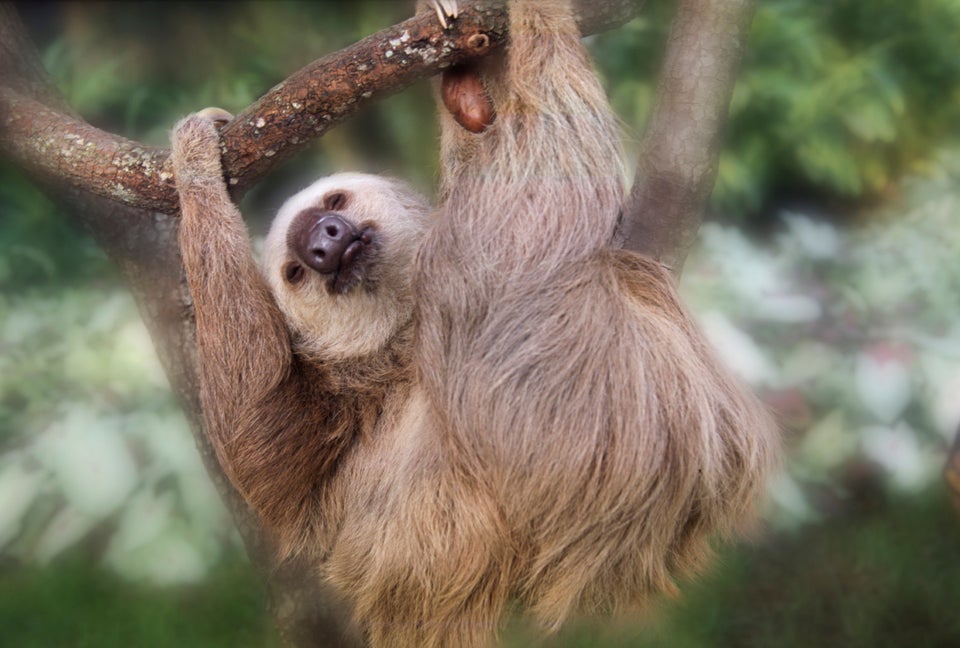 Whoa... Sloths